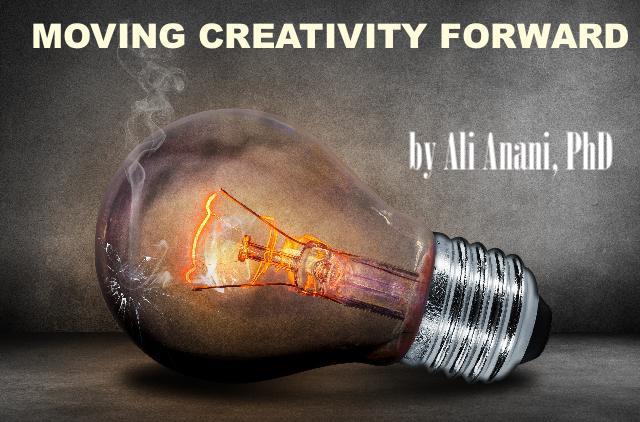 A post raised my interest in studying the relationship between passion and the ability to do a job. I want to start with my personal story.
My story goes back years ago. I accepted an offer to teach a course on statistics at a reputed university. I knew before that students register for this course because it was a prerequisite to graduation.
I started my first lecture by asking students why they registered for this course. Almost all of them replied because they had to. It was obvious to me that they had no passion. I then asked for questions and found out that their ability to visualize statistics was limited. Therefore, they lacked both passion and ability. My dilemma was where to start?
I changed the course plan. I prepared a statistical lab with many interactive simulations to "play with". I told the students that I shall not tolerate coming to the lab late and warned those who would dare not to. I spent about three weeks explaining each game (designed to serve later as a model for normal distribution and its characteristics). The students enjoyed immensely the games and had fun doing so.
I explained later what statistics they learnt and how they could apply what they learned in life. I could see their initial fears disappeared and now had the passion to understand statistics and little ability to build on. I told them that they were free to come to classes and I shall not take note of students who did not. Not a single student was absent. I then realized that their passion is on the right level.
Which comes first ability or passion?
In my story, I chose to prioritize to foster desire and then ability. I found a reference that prefers the opposite approach by prioritizing attention first to ability. Benjamin Todd's shared in his TED talk on Passion his equation:
Explore + Get good at flexible skills + Solve pressing problems = Happiness/Passion.
The Feedback Effect
My experience showed that passion to do what you love doing enhances your ability to do other things.
Because now that you acquired new abilities you may discover new passions for other things do. Because you have new passions then you shall learn new abilities.
My handwriting fueled my passion to learn computers to type for me. Because of my mastering new computer skills, I developed a passion for simulation applications. Because I learned simulation and developed my skills, I wanted to learn new computer skills as graphic design and so on.
The above explains the way passion and ability foster each other. They work as a bundle.
I find the recent post of the post is Zen Benefiel of great value to this post. The title of the post is "One World in a New World with Michelle Holliday". The post explains the journey of Michelle Holliday and how she passionately used her skills to be a great achiever. The post is worthy of your reading time.
The Triangle of love
Robert Sternberg suggested the triangle love consisting of passion, intimacy, and commitment with real love in the center of the triangle.
I believe we can extend the idea to teaching as well. The triangle shall have its corners carrying the name of passion, ability (skills), and commitment with the love of teaching in the center of the triangle.
We may even have the triangle as a fractal of the three components. Dr. Rod King has produced a similar fractal grid for my three rules of life. Similarly, he can produce the fractal love fractal grid for the love of teaching and training.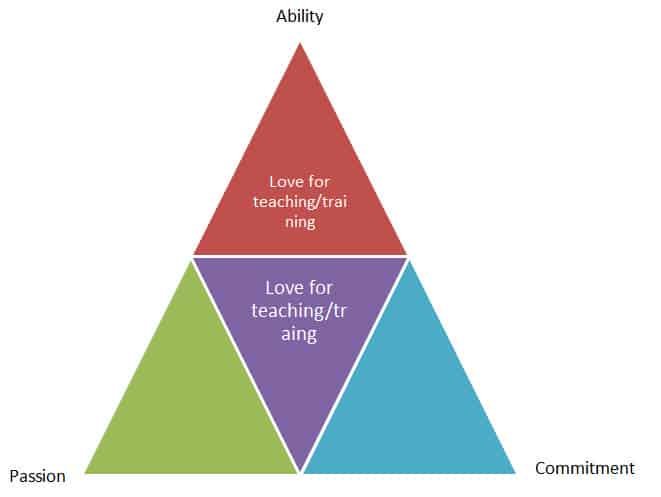 I did not include a commitment in the previous discussions to keep discussions simple. It is also my belief that the synergistic effect of passion and ability id high enough shall produce commitment.
Ideally, we want the triangle of love for teaching, coaching, and training matching the love of students and trainees to learn.