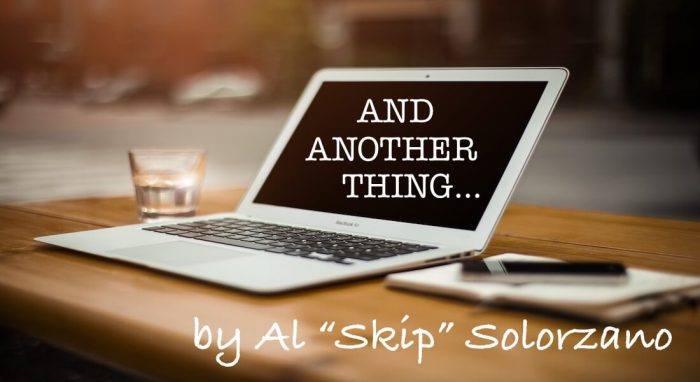 What a title! I noticed I had already used the word "Blues" in a title for a previous article, so to keep with a musical theme I substituted blues with mambo. As a former Latin Rock musician, I incorporate words like Mambo, Bugaloo, and Watusi when I'm jive-talking with friends, somehow the message is understood. Now let's turn towards the serious side of the dance floor.
Today I wish to speak of my encounters with censorship and editorial restrictions. First of all, I really enjoy writing on social media sites like LinkedIn and as a member of multiple groups, I attempt to offer my cautionary perspectives for growth and development. However, some group managers have assumed the roles of nobility stature determining which content is appropriate to share with the membership.
Apparently, if one's opinions are critical to their personal views, my writing will not receive the magical approval to post on the (their) sites, much less recommend to disseminate or the Midas touch of "like" symbol – and that's sad.
Candor Might Be Your Only Dance Partner
I do understand that sites should be monitored and scrutinized from bigotry, discrimination and hatred commentary, but criticism…huh? If not for the LinkedIn option for contacts to be alerted personally as  "followers" I along with others whose intentions to "share the love" might be silenced to the dungeons of LinkedIn group networks.
I've received multiple notes of criticism for chastising corporate supplier diversity programs, fund-raising practices or board training. For example when I criticized organizations, like Hispanic chambers for honoring companies from the public utility sector or the banking industry such as Wells Fargo Bank my microphone was unplugged. Yet when people are exposed to scandalous and inappropriate practices as in losing their homes or subject to financial discrimination – I have a problem with these companies or their employees being recognized, especially from diversity groups. My intent to voice criticism is for others to open their eyes and most importantly, question why this is taking place.
Might You Write it My Way?
I realize we live in an age where our daily lives might be customized for almost anything we desire. I'm reminded of the old tagline in having a hamburger prepared your way at Burger King. On occasion, I have been asked if I might tailor or soften my voice when discussing board training, organization development, and diversity, but that would be like attempting to create fluff rather than offer candidacy and experience – No thank you.
Apparently the keyboard is mightier than the sword. A couple of years ago, an article must have really annoyed one group manager who reported an article to LinkedIn as inappropriate. After two weeks of investigation I was cleared of any objectionable substance, initially angered, but then someone suggested I consider the experience as a medal of honor.
Comedy is Becoming an Endangered Species
Occasionally I get the bug to write an article looking at life with a humorous tone and I share these posts with all my readers and post sites. I do find it funny when I receive feedback questioning if this material was appropriate for the group. Makes me wonder does the Wall Street Journal receive criticism for including comics in their business publication. Speaking of comedy, my friends in the profession mention how difficult it is these days of political correctness to create and deliver the material. As a diversity advocate, I do understand about sensitivity, luckily one can still access the comedic geniuses of Rodney Dangerfield, Eddie Murphy and Monty Python in the privacy of one's living room on YouTube.
Reading and Sharing Are Not Mandates
I have nothing but respect for the multiple groups and external websites that share my perspective with their audiences. As a member of several groups, I attempt to read the opinions and concerns voiced by others. As a consultant, I find it invaluable to learn, gauge and perhaps re-calibrate trends and ideas to offer advice and solutions. It's such a compliment to receive notes from readers that appreciate my perspective intended for empowerment, process improvement, and for the avoidance of pitfalls or quicksand.
The Good, Bad and Commercial
A couple of times when I incorporated the release of a training curriculum with a posting, I received feedback that group sites should not be used as advertisement venues. I concur, yet deep down aren't most writings rooted in self-serving purpose?
I wish to acknowledge Dennis Pitocco, Publisher & Editor-in-Chief of BIZCATALYST 360° for one of my first opportunities to be recognized as a regular writing contributor. No matter the theme or subject matter presented, the website has been such an exceptional medium for expression and learning – Check it out!
Cha, Cha, Cha
Skip