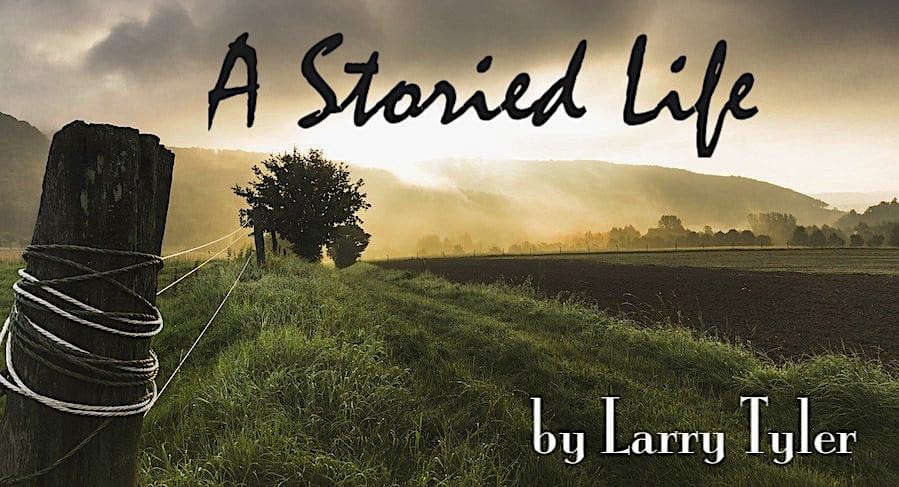 At twenty-one, he opened for a famous country singer and he was well-received.  His music was filled with storytelling about forgotten loves, old dogs, dirt roads, lost highways, and life on the road.  He was one of the few Troubadours left in country music, and he was a throwback to a better time.  His singing reached deeply, making you believe he was living the pain and heartaches.  Everyone said he was the real deal, the big thing, and he was for a time.
He sold out in big arenas, and often when he walked on stage, he didn't know what city he was in. The backstage was filled with people he didn't know, all wanting something from him.  After two years of being a road warrior, he was just outside of Memphis playing in a packed house and when he went on stage the crowd was so loud that he couldn't even hear the chords he was playing, or the words he was singing.
At the end of the show, he walked downtown near the interstate with a duffle bag and a guitar slung over his shoulder.  He stuck his thumb out and a big truck with Montana license plates pulled over the driver asked, "You heading to Montana looking for work?" and he said "yes" and climbed into the truck, shutting the door, ending one life and beginning another.
It was late November, and the snow was deep.  In Montana, the ranch foreman made his last rounds before calling it a night.  The barn felt like heaven after walking the farm and checking all the buildings.  The horses were quiet, too quiet, and he could feel that something was wrong.  As he opened the stall, he saw the wrangler they called Troubadour who would pull out his old Martin and play some cowboy songs.
He wasn't moving in the sleeping bag and the foreman knew he was gone.  He sang his last song after supper and now there would be no more.  It was rumored that he had been a famous country music singer and was rich, yet he slept in the tack room near the horses and had a simple life, a life well worth living.
They sent his meager belongings to the family, a beautiful handmade saddle, a well-worn Stetson, his priceless Martin, and a steamer trunk with all his gold records packed inside.  The true treasure was several moleskin journals filled with forgotten songs.  He had signed a document so his wife and family would receive all the royalties he had made from his records and all future sales.  He also signed a note that she would be the executor of his estate and owner of his record company.
He was a legend in the music world, but all he ever wanted was to be a Troubadour, a singer, and a guitar player.  The world changed and he walked away.  There was no place for a country music singer in Nashville.
He always loved cowboys and he became one of the best.  He was a simple man asking for nothing but a good horse and a trail to ride.