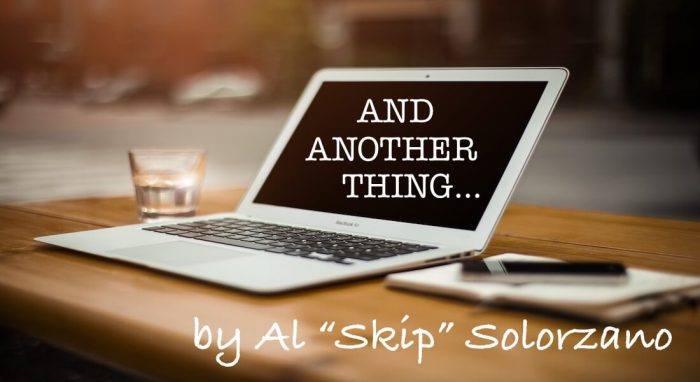 It seems no matter where it comes from some organization have problems saying no to money.
Just Write a Check…
Despite all the Latino families that have been victimized by the financial practices of Wells Fargo Bank (WFB), instead of leading by example and saying no; WFB continues to be prominently, listed as a conference or event sponsor of multiple Hispanic business organizations. I recently noticed WFB being featured as a sponsor for a leadership forum and that aspect of association seemed so ridiculous.
This company has come under fire for targeting Black and Hispanic customers with high-interest mortgage rates and fraudulent credit card applications; yet instead of declining them as a partner and securing new funding revenues, apparently, it's much easier just to accept monies from controversial sources. This situation inspires one to change a line from the song Mrs. Robinson to "Ethics holds a place for those who pray, Hey hey hey, hey hey hey."
The argument often heard from executives that accept these monies "they can't deprive funding to serve their constituency (usually cover their own salaries). With this mindset what's next: Marlboro sponsoring health fairs; the NRA funding anti-gang education; Bubble Yum hosting dental outreach initiatives; etc. etc. etc.
Hot Dogs, Apple Pie and the 4th of July
Speaking of ridiculous funding sources in California we have a few communities that allow the sales of fireworks. Now we have suffered through considerable drought and record firestorms, yet the sale of fireworks is a prime funding source for youth and civic groups. Whenever the issue is presented to phase this venue out, elected officials (I was going to write leaders) fear the voter backlash, so every July 4th back to safe (?) and sane (more like insane) fireworks sales time.
In my last article "Fundraising 101" I share my perspective to seek valued partnerships for sponsorship support. Too often I have encountered solicitation to be rushed or without a strategic objective. Fortunately for those organizations, they've identified corporations that remain enticed to "cut a check" for the annual banner placement, full-page ad, and seat at the head table – what the heck, your company might receive a corporation of the year award (sadly, this happens on a regular basis).
Back to Ethics
Saying no can be painful, but once you sell your integrity, your reputation goes inside the clearance bin. Adherence to moral principles may subject one to a thinner wallet, yet doesn't our future deserve better?