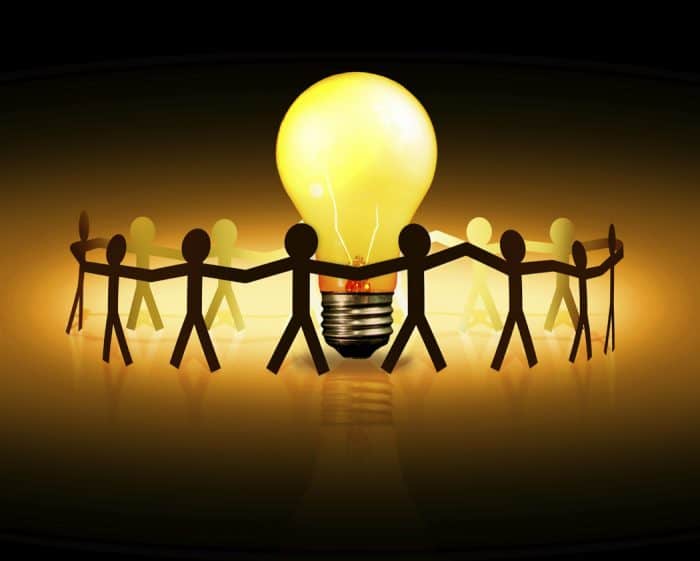 Ignore Culture at Your Peril, Part 2
[su_dropcap style="flat"]E[/su_dropcap]VERY CEO SAYS "People are our most important resource," but a lot of them don't really believe it. So I'm singlehandedly trying to make up for that by being the Chief Evangelical Officer for culture. In Part 1 of this series I argued that executives shouldn't ignore culture. Heck, "not ignoring" isn't enough!
Great company culture is not an afterthought; it's the heart and soul of a great company. At Decision Toolbox (DT) we treat our culture like a plant that needs regular attention and care, and it makes a HUGE difference in our success. So what does great culture look like? Here are five characteristics, and in my next post I'll share five more.
[message type="custom" width="100%" start_color="#F0F0F0 " end_color="#F0F0F0 " border="#BBBBBB" color="#333333″]
1. Great culture starts with respect. You build your business with your head, but you create culture with your heart. Employees give us almost half of their waking hours. Ask your heart this (and tell it to be honest): shouldn't those be some of the best hours of their lives? Your culture should respect every employee, acknowledge their potential and recognize their contributions. It's the framework that employees use to create meaning and purpose, for better or worse. What meaning and purpose are your people creating?
2. Great culture always respects time. At DT mutual respect is strong and that means not wasting one second of anyone's time. If someone is late to a DT meeting, they have to sing. In front of the whole group. But it's not a punishment, it's fun. And guess what? People are hardly ever late. We recently had an all-staff phone conference starting at 11 AM and all 93 people who were supposed to be on the call were there at 10:59.
3. Great culture isn't afraid to flatten the hierarchy. As CEO, my client is my staff. Their clients are our customers, but my job to set them up for success as they take care of those customers. Another example: our proprietary ATS, Recruiting Machine, was designed by our fabulous IT team. But from day one, our Recruiters have been kicking the tires and providing feedback. They don't adapt to the technology, the technology adapts to them. And it's a great system because of that.
4. Great culture is fluent in tribal-speak. Did you read Terri Davis' recent blogs on managing perception in communication? Good stuff. At DT we want our people's perception to be that we're ALL part of the tribe, insiders who share a common vision and a common language. Here's a real email I sent to my Chief Recruiting Officer:
Our CP just landed a chunky monkey. Please send the Green Flag, iceberg it, and flag the cockroach committee. Dog has fleas.[su_spacer]
If you know what that means, welcome to the tribe. 'Nuff said.
5. Great culture remembers to re-apply often. You can't just slap a little culture on and then spend all day under the fluorescent sun of Planet Cubicle. You'll get burned. You have to keep slathering it on. At our last nationwide All-Staff meeting we asked everyone to write down why they work at DT. It was part of a culture-building exercise specific to that meeting, but we're still using to reapply our culture. Every Wednesday we send out "Humpday Why" emails, sharing a couple of co-workers' Whys with the team. The Whys include things like, "Recruiting with a conscience" and "I get to be a partner with DT, not an employee." Meaning and purpose, baby![/message][su_spacer]
The goal is to create the best environment possible, the kind of environment YOU want to work in. And it's more than just good sense, it's the right thing to do.
Next Up: Five MORE Characteristics of Great Culture. Absolutely free. How's that for a chunky monkey?