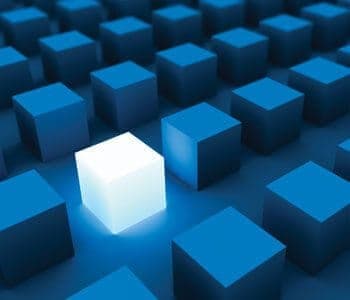 Business process automation software is a tool used by companies to reduce the expenses associated with finishing certain operations. It's software that offers a way of reducing most labor-intensive activities. What do you consider when choosing the right automation software for your company? Well, this guide will offer some important aspects to look at. Read on to learn more.
Reasons to have a Business Process Automation software
There are many benefits associated with getting automation software for business processes. The software is designed to be driven by principles of streamlining, planning, and automating manual tasks. The solution lets you:
Control workflows
Create mapping and modeling
Store and retrieve data/documents
Keep a trail on audits
Define functions and identifying the person responsible for them
Utilize diagrams and review purposes
Perform real-time monitoring
Communicate with clients
Implement processes in a timed/trigger basis
Check for basic process errors
Decide where each document goes
Choosing the ideal software
Now that your firm has decided to adopt automation business process software, you need to know the factors to consider. Before going to the vendor or calling a consultation company to offer you some suggestions, it's better to begin by answering some essential questions:
Why do you need the software?
Do you know the problems that need to be solved by the software you want to purchase? When you understand these complications, it will be easy to identify the functionality you need. You will also get the chance to solve any other problems associated with the workflow but do not require the software to be resolved.
Who will use it?
For the project to succeed, you need to consider the opinions of the team that will be using the software. Your employees will stay motivated because they feel that they are part of the change. Moreover, you will also know early enough if you have to train the users.
What features do you need?
Create a list of features that will be helpful so that you can compare them with other business process automation solutions in the market. The list of features acts as your guide as you shop around.
Do you intend to integrate the software with other existing systems?
Knowing what you would like to customize ahead of time is always helpful. If you have software that can be customized, this knowledge will help you to come up with creative ways of getting the functionality you don't have at the moment.
Once you get the ideal business process automation software, make sure you find out:
If there are hidden expenses you don't yet know – Hidden costs accumulate quickly especially if you undertake a subscription service. An annual or monthly fee is normal for most cloud computing based automation business process services. But, ensure you have a clear plan, especially if you will have to train your staff and pay customization fees, consultation fees, and configuration fees.
How you'll measure the impact of the software – For this project to be fruitful and beneficial, the key performance indicators of the business process automation tool needs to be defined in advance. This helps you to measure the impact of the software on your business processes.
If the software is scalable – Scaling needs vary depending on the size of the company and its potential for growth. You need to get scalable software if your organization is a startup or if it's already established, but there is room for growth. This determines the success or failure of your project now and in the future.
Overall, these tips are not designed to help you choose amongst competing software, but they offer a sound basis for determining the right business process automation tool for your business. Consider the guidelines the next time when you are about to shop for an automation business process software.