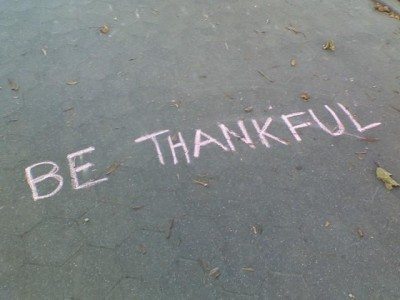 Thanksgiving is a celebration of the harvest – a time to create a manifest expression of gratitude.  My favorite holiday icon is the cornucopia, also called horn of plenty. It is a decorative motif, rooted in ancient Greece, which symbolizes abundance.
The original cornucopia was a curved goat's horn (Pan, anyone?) filled to overflowing with fruit and grain.  It symbolizes the horn possessed by Zeus' nurse, the Greek nymph Amalthaea, which could be filled with whatever the owner wished.
My Thanksgivings have ranged from sharing a quiet burrito with a friend and some good tunes too, as it has been for the past several years, orchestrating an intimate meal for 65 for the community in which I live.
Everyone contributes to the preparation and execution of the event. It is such a joy when first-time cooks proudly bring their cheesecakes to dinner and show them off to their family and friends!  Our food sculptor is already planning his annual cornucopia crafted with cream cheese and decorative edibles.
One thing I really like about this gathering of the clan is the tradition of playing an excellently produced video of footage gathered throughout the year of activities and accomplishments.  Our documentary year goes from Thanksgiving to Thanksgiving which seems appropriate given the natural theme of harvest.
Gratitude, the other theme of Thanks Giving, has been a dynamic principal in my spiritual development, and I have made a number of shifts in my consciousness over the years.
Now one of my internal sort mechanisms is the find "what to be thankful for" in each experience no matter how painful.  A few times, finding that place was the hardest thing I have ever done.