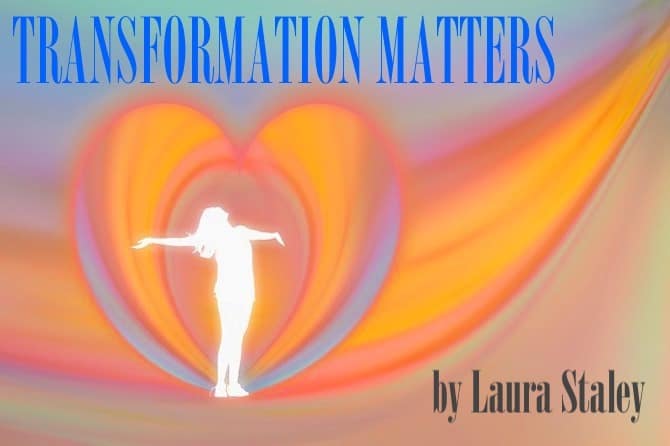 Nothing replaces the in-person acceptance, kindness, rapt attention-listening, loving hugs, tenderness, grace, honesty, curiosity, compassionate energy presence of another human being. Nothing.
At 14 years old after a mental meltdown or the first of many types of spiritual awakenings, I lived for two months in solitary confinement. I surrendered all my clothing and eyeglasses in exchange for a thick short-sleeved green covering. This garment felt nothing like a gown.
I felt a bone-cold chill in my lean naked body underneath that garment inside that all-white room.  A thin mattress and one blanket did not prove to provide much warmth. Because I had extreme near-sightedness, the staff appeared as blurry, ghostlike blobs entering the room to bring the trays of food. I engaged all my other senses including interoception-the ability to sense ones' internal body, visceroception-the ability to sense body signals such as hunger, and proprioception-the ability to sense one's body in relationship to the surroundings such as the floor beneath your feet.
The sound of keys jangling meant a human being approached and would soon be unlocking a door. I won't ever forget the jangling keys.
I vividly remember the scent of grape bubble gum of the staff member whose energy felt consistently kind. When she managed to get close enough, I noticed her long, thick, straight black Cher-like hair. Another staff member consistently yelled at me. Filled with anger, she interrogated me with, "Do you know why you are here?" Because I never knew, even to this day, the answer to that question, I did not speak. This eventually became an existential question that I continue to ponder. This morning I asked myself, "Laura, do you know why you are here?" Fortunately, I eventually collaged an answer together that continues to shift a bit–kind of like looking through a kaleidoscope.
I continued to encourage him. I knew in my heart that he was really good.
Once released from solitary confinement I began to interact with my other bin mates (a term I created). I befriended a young man who loved playing his harmonica. The staff let us know that a talent show would be happening soon. Staff encouraged us to sign up because both staff and bin mates were welcome to participate. I began to encourage my friend to sign-up. I let him know that he played the harmonica with great skill and passion. I loved listening to him play and told him so. He kept saying he wasn't good enough to play in the talent show. He did not believe in his talent, his gifts. I continued to encourage him. I knew in my heart that he was really good.
One day I looked at the sign-up sheet and spotted his name. I felt much joy. When I saw him later that day, I gave him a big hug. He began calling me his Lil' Con Artist.
The day arrived for the talent show. I sat right next to my friend. His hands shook. I kept smiling over at him, looking into his eyes with reassurance, and whispered, "I believe in you." His turn to perform came. He walked to the front of the room. He played his harmonica with all his heart and soul. When he completed, the room erupted. Everyone rose to their feet cheering loudly, clapping, chanting his name. Tears streamed down his face as he received our love, our appreciation. We cheered louder.
The gifts that I gleaned from these experiences include a keen ability to notice people's energy states even if their mouths fake smile at me or their words tell lies about their true gifts and passions. I notice when people light up when talking about their joys. I notice when people are completely busy in their heads and not grounded in their bodies. I know all these states in my own self.
I know in every cell of my body that nothing replaces the in-person acceptance, kindness, rapt attention-listening, loving hugs, tenderness, discernment, grace, honesty, curiosity, compassionate energy presence of another human being. Nothing.
I know that we all have more than five senses, that some people have cultivated a keen inner emotional GPS alongside proprioception, visceroception, and interoception. There's an awareness of what's happening with the body, heart, soul, and mind in relationship to life and other people. There's an ability to live life and not just solely mind.
What keeps people distant from one another includes criticism, fear of criticism, self-loathing, comparisons, unhealed shame, limited thinking from unexamined beliefs, betrayals, lack of trust, abandonment of self, sense of unworthiness, sense of entitlement, all the stuff of the terrified or traumatized victim self, and more. Various combinations of these keep people disconnected from the arena of their souls, locked outside the domain of their vulnerability, their failures, emotional bruises, and the humanity that we share.

With protected and cloaked hearts people remain at a distance from other people in all those places and spaces.
What brings us emotionally closer to one another quite simply remains vulnerability. We must feel safe enough and brave enough to break through the hard shell we've created around our hearts. We are connected in grief and in love with one another. We are part of the interconnected web of existence. We are here to hold compassionate space for our hurts, failings, foibles, and cheer for one another's gifts, strengths, and skills. We are here to love and be loved by one another.
May you experience emotional closeness with those you love and care about even as we stand at physical distance from one another. May you know the experience of being valued by another human being no matter your flaws, failings, or foibles. May you become the person that your heart knows you are.