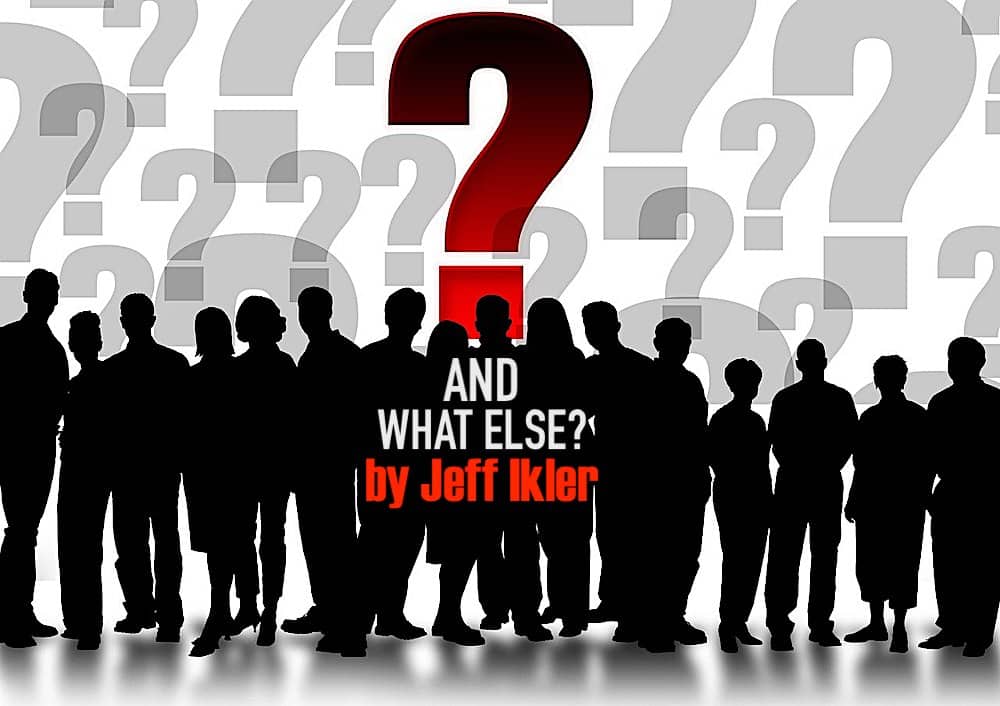 "This is going to get old pretty quickly," someone on the radio observed of the stay-at-home order that came down in New York recently.
"What is it about your couch and Netflix that you don't like?" another questioned.
No doubt we're going to have to rely on a number of ways to manage our social distancing and isolation over the next weeks. Months? One of the oft-mentioned ways is to stay in touch with family members and friends.
Astronaut Mark Kelly knows something about that. He spent almost a year in the International Space Station. As he reported in a recent New York Times opinion piece:
"Scientists have found that isolation is damaging not only to our mental health, but to our physical health as well, especially our immune systems. Technology makes it easier than ever to keep in touch, so it's worth making time to connect with someone every day — it might actually help you fight off viruses."
This idea of making meaningful reconnections during this time of crisis reminded me of a podcast I listened to last fall on The Tim Ferris Show where Ferris interviewed Jim Collins. Collins, the author of Good to Great, Built to Last, and Turning the Flywheel, doesn't give a lot of interviews, so I felt it was worth listening to their almost 2.5-hour-long conversation.
 "Who luck"
One of the many pearls Collins offered is the concept of "who luck" — the luck of how engaging with the right people just at the right time influences the course of your life's journey. The "right" people are mentors, leaders, friends, partners, teammates, and teachers.
I can relate any number of "who lucks" that influenced my life. Let's take Mr. Chuck Walters as an example. Mr. Walters was my high school sophomore-year wrestling coach.
I was slotted into the 180-lb. class even though I weighed only a bit over 160 lbs. at the time. (Oy, have things changed.) We had a top guy at 165 lbs., and no one at 180 lbs., so I was platooned. For most of the season, my back got to know the mat very well. It's tough when you're some 20 lbs. down to the guy across from you – or on top of you. But in the last match of the season, I finally wrestled a guy who was wrestling one class up from his real weight just like I was.
And I prevailed. Returning to the bench, I was mobbed by my teammates. That was great, but the real lesson in life came later.
On the evening of the sports awards banquet, a rainy, windy spring night, I was sick in bed with the flu. I remember the doorbell ringing and one of my parents entreating me to come downstairs. There, in the foyer, stood my coach, Mr. Walters, dripping wet from the rain – holding a trophy. It wasn't one of those "You participated!" trophies, though; it was a trophy that specifically acknowledged me for wrestling one class above my weight for the whole season.
"You did all you could do. You gave it your best. That's all anyone can ask for," he said, handing it to me.
That trophy is long gone — a painful story of its own — but Mr. Walters' effort to personally deliver it has remained with me all these years. I remember the names of maybe three teachers from high school, and Mr. Walters' is one of them. No need to guess why.
I don't know if Mr. Walters is still alive, but given my age, I'll wager he's not. But I think I will try to find out. As a true "who luck," he deserves that.
Givers and…
As you reach out to make meaningful reconnections, think of your "who lucks." But try not to be dismayed if others don't do the same to you. It doesn't mean you're not a "who luck" in their eyes. As my wife pointed out one Sunday over waffles, "There are two types of people in this world: 'givers' and 'takers.' " You're a "giver," and they're a "taker." "Takers" are the people who answer the phone or an email with "Oh, I so appreciate you reaching out!" But they never do.
Hey, you got the chromosome, and they didn't. (I owe including this thought here to my friend, fellow history lover, and writer, Tom Dietzler. He's definitely a "giver.")
But maybe, just maybe, your outreach will nudge someone to make a meaningful connection with another "who luck" in their life.
And maybe that person will reach out to one of their "who lucks," and that person to one of theirs.
Soon, the act of reaching out and making connections with "who lucks" will spread like…a virus.
Your giving – like Mr. Walters – will have meant something.