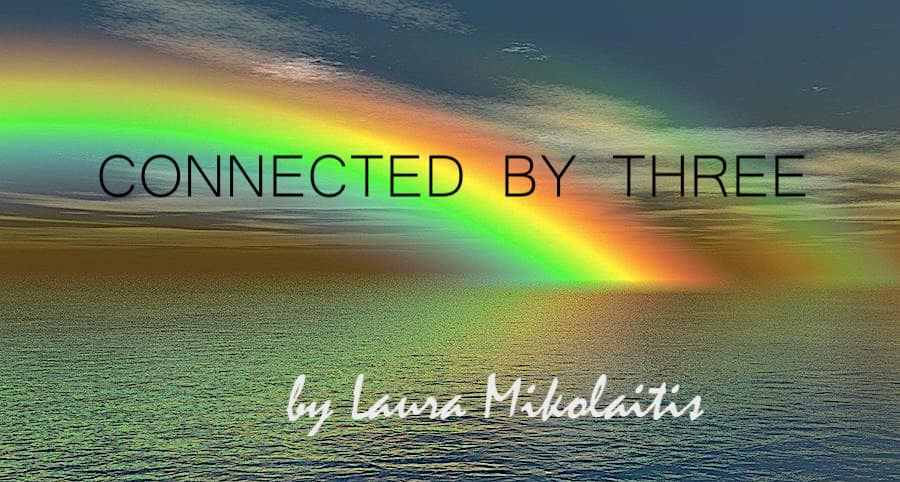 Written during the Corona Virus Pandemic with the hope of bringing a smile to someone's face – or at least provide a short distraction during these challenging times. Stories are created based on one-word prompts that were submitted by friends. Each friend is assigned a character name and I develop a short fictitious story that integrates and upholds the word.
Magdalena Rivers: Family

The keepsake boxes were precisely in the place where Magdalena remembered them being – on the bookshelf in Nonna's library. There were several of them, each one a different color and adorned in dust and memories. Magdalena smiled when she realized that someone had drawn a happy face on a couple of the boxes, no doubt one of her nieces or nephews who had rummaged through here recently.
Magdalena marveled at the history that Nonna had preserved in this space. It meant so much to Nonna to have an area that was hers – a place she could curate for generations to come. And retreat to when Nonno was getting on her nerves.
Magdalena noticed that the french doors were slightly ajar and swore as the breeze gently swept in, so did Nonna. She could smell the subtle sweetness of her perfume – a combination of Sweat Pea and Roses – that reminded her of Spring.
"Hi Nonna," Magdalena whispered, settling into the oversized chair still bedecked in pristine ivory and accented with Nonna's favorite floral pillows. Oh, how Nonna loved to decorate. Almost as much as she loved her family. And there was no denying that Nonna loved her family – even the ones that drove her bat shit crazy.
"Somethings never change, do they Magdalena?" came a familiar voice from outside the french doors.
Magdalena sprung out of the chair to hug her younger sister. "No, they don't, Emilia. It is so good to see you and to be here. I've missed you."
"I've missed you too, Lena. And so have the kids. As I'm sure you noticed, they left their mark on a couple of the boxes."
"I see that. I guess we have some dusting to do, don't we? Then, after thinking for a second, Magdalena exclaimed excitedly, "Or, we could pay the kids to do it!"
"Ha, Nonna would have loved that, Lena. Do you remember how she would cleverly get us to organize the books alphabetically by the author's last name?"
"Of course, Emilia. She told you – always the gullible one – that two books had ten-dollar bills in them. If we alphabetized the books correctly, she'd tell us which book, and we would each get to keep ten dollars. So we would open every book and look, but no money. Instead, we found random notes of Nonna's."
"Oh, I loved those notes. They were the best, especially the ones to Nonno telling him to mind his own business." Both Magdalena and Emilia laughed until it hurt.
"Do you remember where the money was, Lena?"
"How could I forget, Emilia? She kept it in her apron pocket because while we were busy here, she was always in the kitchen whipping up something for the family dinner. I remember how big your eyes got when she pulled out the money and gave it to us. You pocketed that money and had a grin from ear to ear."
"Yeah, and then she took our picture with us both piled into that damn oversized chair she loved so much and put a copy of it in the keepsake box. What else do you think is in those boxes, Magdalena?"
"Well, I think it's time we found out. Nonna cherished those boxes, and mom said she would spend hours in here adding to them. But they were for us after Nonna was gone." Magdalena saw Emilia's eyes well up, and she fought hard to hold her tears back.
"Shall we?" Emilia asked as she wiped away her tears with the back of her hand.
With love, curiosity, and excitement in their hearts, Magdalena and Emilia each took a keepsake box off the bookshelf. Taking a deep breath, they carefully lifted the covers and were overwhelmed with nostalgia when they saw what was inside.
Neither could speak. They only smiled as more tears streamed down their faces. Both Magdalena and Emilia set down the keepsake boxes and hugged each other so tight that they never wanted to let go. Nonna had given them the best gift ever – and their family bond had never been stronger.