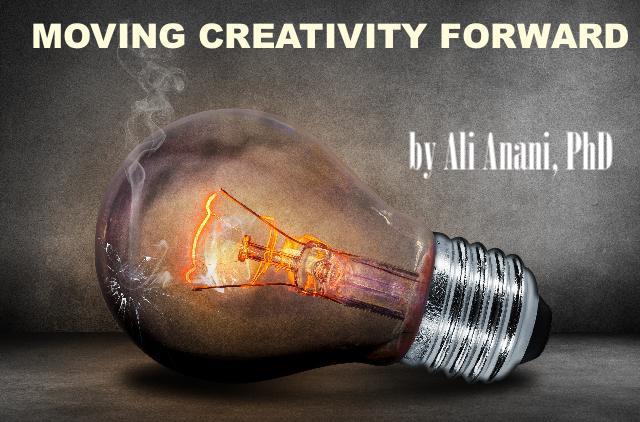 Rached ALIMI wrote a great comment, which grabbed my attention. His comment reads:
We must reassure not die in quicksand! However, the most important rule is to start going back as if we had to go up the stairs behind us and slowly we will feel under our feet that the ground is becoming less soft until we feel it more and more solid. Therefore, we will finally be free! We must not continue in the spiral of our thoughts that make us sink more and more, let's stop and like a slow-motion movie comes back recovering creative and imaginative sides of us, those will be our holds in life when we are in difficulty!
Many questions stormed my mind such as:
Why would anybody go up or down with the stairs behind?
Is it always easier to walk down the stairs than to walk them up?
What about leaders and which way they should walk the stairs?
One would elude self to think these questions have simple and obvious answers. To the contrary, these are complex questions and the cause and effect influence each other. The post explains why this is the case.
I tell you that coming down stairs more dangerous than going up . Surprising- I know because going up is battling against gravity.
There are factors to take into consideration. These factors include among others:
The health condition of the walker
The environment
Stairs quality- such as being narrow versus broad
Handrail quality
Situation and walkers' behavior
The health condition of the walker is a prime factor. People, mostly aged. With weak knees, it is harder to walk down the stairs. This is because coming down the stairs is much more likely to 'jolt' painful joints with every step. Having less muscle strength means the body is also less able to absorb or cushion these sudden and painful jolts. This explains why going down the stairs backwards is less painful than walking the stairs down as usual.
The same analogy applies to ageing organizations. When they falter and lose their ability to grow (walking the stairs upwards), they start their decline with weak "knees". The experience is painful. These organizations are needy of attention and care. They are similar to what mothers do walking their children while men walking backwards walking down the stairs to protect women should they fall. This more urgent if the stairs are narrow, slippery or covered with sticky materials thrown carelessly (or intentionally sometimes) so that others may fall painfully.
Ageing organizations need the support of the young as much as the young need the wisdom of the old employees having experienced walking down the stairs in such harsh conditions.
When companies age and walk down the narrow and slippery stairs of failure they need to slow down to control their balance so as not to fall. This is a risk of rapid fall downs.
The risk of walking down the stairs of failure amplifies when people tend to look behind them at their glorious past and wishing their past glory would come back. It is this dreaming that makes the fall down riskier and more painful. Instead of watching out their steps they look behind in despair only to become more desperate.
A last thought is addressing audience by or vice versa. Some cultures insist on addressing men before women. This provides an example of caring situational probing. When walking up the stairs the men stay behind the women to shield them from the eyes of odd people down the stairs looking at the women and exploring their bodies from behind. The opposite is true when walking down the stairs so that men may get hold of women should they fall. Needs are stronger than etiquette.
Rules require flexibility to be agile to the emerging needs. So are great leader. They know when to be in the front, in the back and when to walk the stairs normally or with the stairs behind their back.