Heritage flows through our veins with loyal patience. Seeds planted in our youth may take years to reach maturity.
The voice resonating from old black and white photographs commands attention. Yellowed by age with edges worn down by the vestiges of time, these windows to the past contain an earnestness not found in today's studio portraits and urban alley photo shoots.
Our ancestors were not pretending. Strong and steadfast, the eyes looking out from time battered photographs contain a depth of living that would shatter the delicate psyche of today's version of humans, myself included.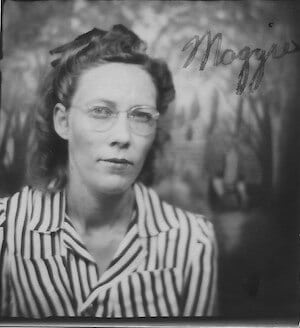 Sifting through a box of old family photos, I find solemn pictures of Maggie before she and I knew each other. Her neatly coiffed dark hair tied back with a sensible ribbon or topped with a lady's hat. Her sharply defined high cheekbones overlook lips that aren't smiling or frowning.
Her eyes lock with mine and we begin a conversation.
With only a 4th grade education, Maggie was schooled in the practicalities of life. Hard-working and unshakeable, she harbored neither self-pity nor arrogance for any aspect of her life. No matter what happened around her, she remained grounded. She was not a religious woman, but I would describe her as having a strong faith. The kind of faith that extends beyond the walls of a church or the pages of the Bible.
Maggie grew up working in the cotton fields of Oklahoma before moving to Kansas. Working with the soil was more than a hobby in the early to mid-1900s. Gardening, canning, pickling, and preserving were a means of survival.
Grandma Maggie found purpose in life through her connection to the earth. Self-reliance borne of necessity and sustained as a foundation of her identity.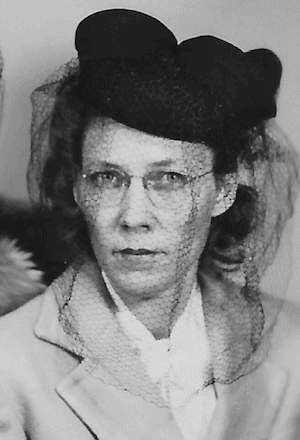 Year after year she cultivated the ground with a rusty old metal tiller fueled only by her will and determination. My brother and I would follow behind dropping potato eyes at specific intervals into the small ditch carved out of the ground by that reliable old tiller. Other seeds were scattered thickly or sparsely per Grandma's instructions. Her commands delivered with a soft authority, understanding the ignorance of youth but expecting her rules to be followed.
A metal hoe with a long wooden handle was the tool of choice for covering our offerings to the soil. Water was applied to coerce the commencement of growth; not enough to spoil the seed but enough to encourage the formation of new life. Each component of the garden tapestry was inserted at the precise time of year most beneficial to ensuring survival. As the days progressed, Grandma nurtured her seedlings, keeping a watchful eye on the temperature, moisture, and invasive species to protect her young from the harshness of Mother Nature.
At times the damage inflicted by extreme conditions of a midwestern summer was more than the young plants could overcome, despite Grandma's best efforts. Grandma Maggie's fortitude was shared with the earth as she labored in harmony with the soil, defeating enemies and creating an organic masterpiece.
Harvesting the bounty was akin to witnessing a miracle in action. The magical transformation of a tiny seed into sustenance by way of soil, sunshine, water and resolute tender loving care.
Digging up potatoes was a treasure hunt, never knowing what cache awaited beneath the surface. Rows and rows of potatoes, green beans, sweet corn, carrots, cucumbers, onions, tomatoes, lettuce, squash, and cantaloupe blended together on a canvas of earth. Squatting next to the strawberry patch in the southeast corner of the lot, my eyes searched for the ripest berries to pluck off. How many times my brother and I climbed up on top of the rickety little shed next to the strawberry patch. Gazing upon the landscape below, never once grasping the correlation between heaven and earth and humanity.
As the age-old clichés say, hindsight is 20–20 and a picture speaks a thousand words. I shudder to think about what future generations will hear resounding from our egocentric selfies. Will the images tell a tale of depth of character and of grounding faith in a world full of noise? I hope so. I am relegated to conversing with a photograph of Grandma Maggie instead of face to face. I rest her photo on the table with the solemn respect she deserves and forgive myself for all the opportunities missed.
Though Grandma Maggie bid farewell many years ago, she is not gone. She lives in me as I measure ingredients with deliberate precision, as I expect rules to be followed and as  I sneeze after a generous sprinkling of pepper.
Reminding myself that wisdom is learned from mistakes, I look up to see my Mother sitting across from me engrossed in her own contemplative thoughts.
Her eyes lock with mine and we begin a conversation.