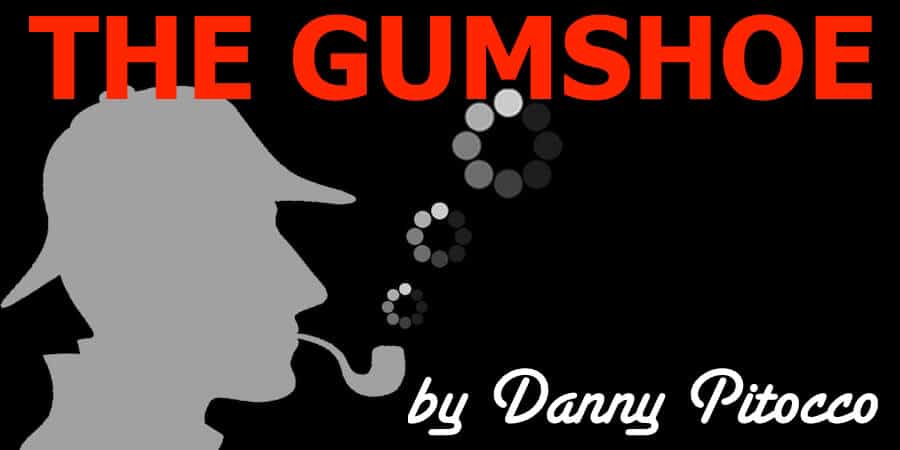 Greetings once again my gentle readers. Good old Gumshoe Danny has finally returned from my personal sabbatical. I am now poised (reader beware) to once again capture my recollections on paper from my years behind the badge.
I often thought that being a cop (constable on patrol) or a copper (the material of the first crude badges) gave me the best perspective when dealing with our fellow inhabitants of this place that we call earth (terra firma)
Responding to unknown calls that demanded the skills of a psychologist or sometimes a psychiatrist (sometimes you feel like a nut, sometimes you don't); the soothing voice of a family counselor; the compassionate ear of a bartender; the absolution of a confessional priest; or just being a handy human piñata for some miscreant (likely on drugs or alcohol) to strike at was always a challenge and a personal adventure.
I often said to myself, "Wow! They just don't pay me enough"; or, "Wow! Someone should call the police; err, I'm the police!"
Gilbert and Sullivan had it right when they said that policeman's lot is an unhappy one.
You may now ask, what am I getting at? What is my point? What is my epiphany in this homily?
God calls everyday folks from the human race to become cops. He equips them to try to help their fellow humans (who others have written off as helpless or clueless) in some of the most "ungodly" situations. Scripture even says that the healthy have no need of a physician only the "sick" need one. "Who you gonna call? Bad boy, bad boy".
I now present for your consideration the lowly "beat cop" who is the doctor in blue. The Hippocratic oath states to first "do no harm" and that is the intention of every cop I ever worked with.
The sad thing is that good cops are for the most part harmed physically, emotionally, psychologically and even emotionally by doing their daily triage of 911 calls.
I ask you fine folks to "pay it forward" the next time you see a cop – give him or her a wave (with all of your fingers); maybe a smile and just a "hello" to thank them for their service. You just might "make their day" (in a good way) in the words of Inspector "Dirty Harry" Callahan.
I personally have emotionally survived thanks to the grace of God who had me face the warmth of his son's love and put those dark shadows of pain and sorry behind me.
Until next time my dear readers remember to love the ones who love you and pray for the ones who don't.