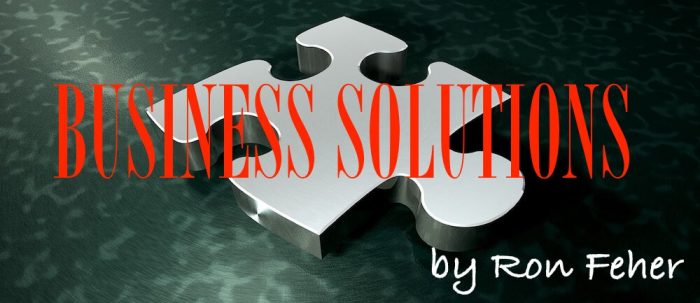 "Help others achieve their dreams and you will achieve yours."
– Les Brown
It can be lonely at the top. If you're a CEO/business owner, your employees bring their problems to you, but who do you bring your problems to?
Have you ever heard of an executive think tank, CEO roundtable, or executive peer group? These groups are comprised of business owners or senior executives who get together to share problems, perspectives, experiences, and solutions. They offer a comfortable forum to discuss, brainstorm and resolve business issues.
These groups can provide a safe haven for business owners and senior executives to discuss intimate problems and issues. The people who are in this group with you have already faced these types of issues, are currently facing them, or may soon be facing them. After all, there are very few problems that businesses face that haven't been faced before!
Members leave meetings not only with potential solutions but with action plans for implementing those solutions. Each member takes advantage of other members' experience, expertise, and yes, mistakes, thus ensuring the same mistakes are not made again by another group member.
There are many types of groups with different criteria for joining. Meeting the criteria is one consideration, but identifying whether such a group would be beneficial to you and your company is the most important consideration. Here are some questions to consider when deciding if these groups could be beneficial to you:
Do you need someone to take your problems to?

Do you have problems/issues that you can't seem to resolve?

Do you have issues that you are not comfortable talking about with your employees?

Do you think you are you too busy to go to an executive peer group meeting?

Are you wearing a lot of hats? Are you the CEO, CIO, COO, CFO, Sales Manager, Marketing Director, and so on, and so on …?

Are you working 12+ hours a day and then bringing work home each evening and on the weekends?

Do you feel like you're losing control over your professional and your personal life?

Do you have a line outside your office door with people who need to talk to you on a daily basis?
If you answered yes to any of these questions, you may want to check out one of these executive peer groups as an option to help move your business forward and to help you spend less time in the business and more time on the business.
When considering a group, look for those that provide the following:
A safe, confidential, non-threatening, non-competitive environment.
A professional facilitator to help foster discussion and manage the meetings.
A comfortable setting outside of the work environment to better foster discussion, honest impartial feedback, and limited distraction.
A diverse group of peer executives so that meaningful, useful, and real-time solutions will result from the meeting discussions.
A comfort level that the group of peer executives share the same values, passion, and beliefs that drive you.
As small business owners, we all like to think that we can handle things on our own. After all, we are professionals. There can't be too much out there that we haven't experienced, seen, or need to know, right? So, we should be able to resolve any problem or issue without too much help or assistance.
The truth of the matter is, we all need help. If we truly believe we don't, then we are fooling ourselves. Really smart people surround themselves with really smart people because they know that they simply cannot resolve all their problems on their own. The key to getting help is first to realize that we need help.
Remember …
None of us is as smart as we think we are – If you think that there is nothing else you need to learn, you are wrong. The time we stop learning is when we die.
Many times we don't know what we don't know – We think we know about a particular area, only to find out that our problems had nothing to do with that particular area. Many times it takes someone else to ask a simple question which opens up possibilities we haven't considered.
Many times we are too close to the problem to be able to see the solution – How many times have you read over a paper and thought that it was perfect only to have someone else read it and find typos and grammatical errors?
We all need help at times to get and stay on track – You can't continue to wear all those hats, resolve all those problems, keep the business stable, and grow the business without help.
It's always good to get an outside perspective – Seeking outside help from someone who is not close to your company offers a fresh, new, outside-the-box perspective.
Do peer groups work? Like anything else, you get out of the group what you put into the group. However, there are articles in Inc., Harvard Business Review, Forbes, and The Wall Street Journal espousing the benefits of such groups and the resulting increase in ROI from executives who have participated in these groups. In addition, most members of executive think tanks continue their membership for an average of seven years. Obviously, they are getting something out of them.