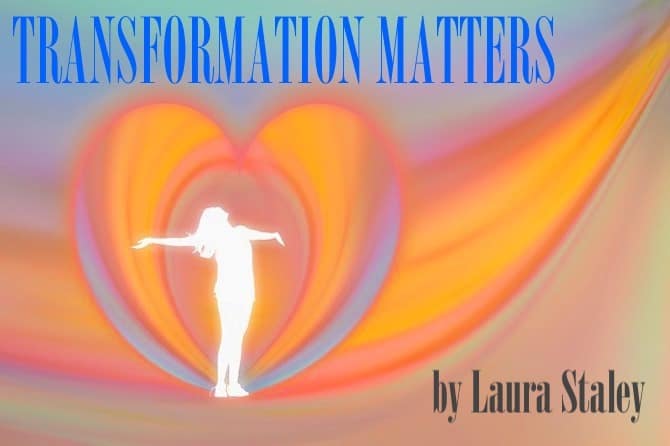 The only limits we have are the limits we believe.

—Dr. Wayne Dyer
Human beings think thoughts and then often go about convincing or cajoling other human beings into agreeing with these ideas. What a continued revelation to realize that so much of what we think and do is based on some past invention that may have served a purpose at that time.  Yet, how important for us to engage in a meaningful examination of those beliefs and agreements to see if they are useful for our lives today.
Most people agree that a chair is indeed a chair, not clothing or a bowl of cereal. Yet, give a chair to a child and this object can become a part of an indoor tent, a step stool they climb up on to reach a cookie jar, an object to hide behind during a game of hide and seek, and a bed for their stuffed animals, for starters.
How many of us use a toothbrush for cleaning more than teeth?  Hopefully, you do this after the teeth cleaning purpose of the toothbrush concludes. And don't even get me started on cotton swabs that can have many uses beyond cleaning ears.
If there's little agreement on the purpose of a cotton swab, how can we expect agreement on the purpose of a human life? A woman? A person? A man?
Yet, a whole bunch of ideas have been invented around what a woman's body is for or is not for, that it's a body somehow void of a personality inside there, that she isn't a complicated person, a breathing being with thoughts, feelings, perceptions, a beating heart, dreams, a spirit that are just as worthy as a man's. A whole bunch of people-years ago-thought a bunch of ideas about what a woman's life is about-and with a nodding of heads-thus began the perpetuation of these beliefs for years and years.
Yet, these beliefs were created-invented. They are stories we tell ourselves about who women are, what they can be, what they can do, create, and live.
Then people like Amelia Earhart, Cicely Tyson, Beyonce, Jane Goodall, and so many other courageous women defied all kinds of these limiting beliefs and allow us to question what it means to be a woman.
What's the purpose of a woman's life?
Clearly, a woman's life is no longer solely about childbearing. Nor is a woman's life about being the property of a man or under a man, though in human-invented cultures where women continue to be "under a man," seen as property, bodies to mutilate, to rape, and kill, people continue to perpetuate these invented beliefs that are simply not true and are deadly.
I would add that many people can perpetuate these limiting beliefs about women. Some of my cruelest perpetrators have been other women, including my own mother. The divides don't separate men from women rather they often create internal wars inside human beings' psyches. Thoughts that are not true become unsustainable in the light of new possibilities, human lived experiences, and shifting paradigms.
I have many empowering thoughts and yet, I have uncovered several that no longer serve my life. Maybe you, too, have thought some of these thoughts but didn't know you had been thinking them, that deep down some part of you believed them.
I observe myself currently in the process of shattering the following limiting beliefs:
Being loving, tender-hearted are weaknesses.
Being with a man is an insurance plan.
A woman must be taken care of by a man-financially, sexually, emotionally, mentally, physically, socially. A woman without a man is not a "complete woman." A woman must be dependent upon and under a man or you are not being a "good" woman.
When a person is nurturing, present, quiet, peaceful, calm, compassionate, empathic, kind, tender, gentle, soft, vulnerable then you become invisible, unknown, unseen, utterly undervalued, worthless. You will never be celebrated, paid, or honored for exuding these qualities.
To earn lots of money– you must be toxic masculine. You must Demand, Lie, Terrify, Flatter, Boss, Push, Shove, Extract, Cuss, be raunchy, fierce, mean, manipulative, controlling, and downright cruel to people.
Strong inner desires, dreams, and ambitions are Not Attractive.  Being an ambitious or competitive woman is ugly. You will be gaslighted and/or backlashed.
Women are supposed to be BEAUTIFUL.
Being beautiful is EVERYTHING. Otherwise, SHAME ON YOU!!
To get ahead you must Focus Only on Yourself to get what you want. Do Not Be generous or supportive of others. Commenting on other people's books, articles, essays will not pay for your rent. Promoting other people's goodness is a waste of your time. Loving other people is a waste of your time. Caring about other people is a waste of your time. Connecting with other people is a waste of your time.
If you are focused on Your Aspirations then other people will feel threatened, small, unloved, unseen, undervalued. You will be gaslighted and backlashed. If you are a woman, You MUST focus on OTHER PEOPLE, be at their Beck and Call. You are someone else's PROPERTY.
Being compassionate, soft, nurturing, erotic, sensuous, tender, gentle, empathic, kind, open-hearted, vulnerable are not valued. Full-time mothers are not paid any money for taking care of their infants, toddlers, children. Being a full-time conscious, committed, educated mother is not valued. It's an undervalued, invisible job.
Men will touch you wherever and whenever they want to touch, slap, smack, shove, rape, or punch you. As a woman, you cannot tell people how to touch you or to not touch you.
If you are a woman and you speak up, you won't be heard.
Your woman voice does not matter. Your ideas will be dismissed, ignored, shelved, discarded. When a man speaks that same idea, that idea will be heard, valued, uplifted, celebrated, and compensated.
Your woman body is not yours.
Many people are becoming acutely aware of the negative impact these beliefs and the agreement that gathered around these thoughts continue to have on all people. I'm acutely aware of how limiting beliefs become roadblocks on my life trajectory and full human expression.
Allowing the thoughts that seemed to be hidden in the background to surface and be examined in the light of day can be that empowering important step to shattering them because they simply are not true.
What you don't know that you really don't know is inside of you running your life, you cannot examine and extricate. Being engaged in the process of the archeological digs through the unconscious, some might say, reptilian mindset, can be an extremely beneficial and courageous path. Another brave process is to discard these old bones or display them on a shelf as a historic artifact of past civilizations.
The inner witness consciousness or what I love calling my Inner Quiet Charlotte can continue to be engaged in this self-discovery, self-awakening, and self-awareness journey to wholeness, to a celebration of current and future creativity that honors me as a person and all human beings in freedom and dignity.
If you didn't know before this essay, welcome to why I'm on planet earth right now and one of the many ways I keep digging, healing, and transforming myself, and supporting other gentle, loving people on their sacred journeys.
I welcome your thoughts, reflections, perspectives, insights, and questions!