Y

our support is particularly appreciated now as we restore the farm after Hurricane Irma.

Thankfully, there were no major animal injuries or structural damage from the storm, but we have incurred several other expenses resulting from flooding and power outages.

Additionally, we've had to cancel riding lessons this week, and therefore will not be receiving income for those lessons.
Your $10 or more one-time OR monthly donation supplements equine-assisted therapy scholarships for military service members, kids and adults with special needs, wounded warriors, children with cancer and their families. It also enables us to take care of extra expenses in the event of a natural disaster, including putting new sand in the area, repairing fences, removing dangerous and fallen trees, purchasing extra hay and bedding, refueling the generator, and repairing the septic tank.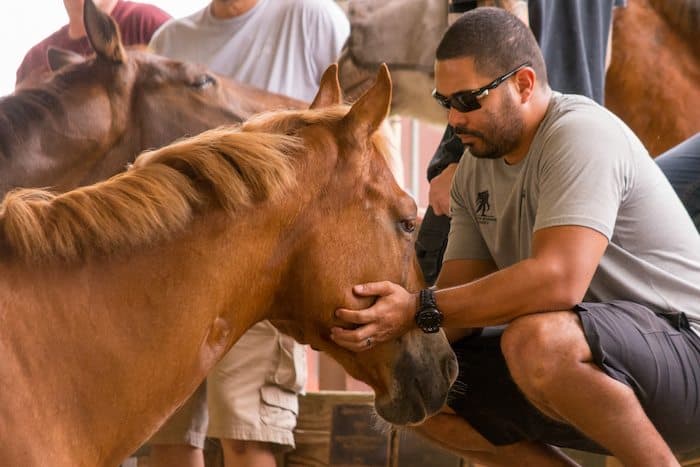 Thank you again for your support! When you give to

Quantum Leap Farm

, you are enabling someone who's suffering from an injury, disease, or disability to get "back in the saddle" and on the trail to wellness.
Because Every little bit helps …

---