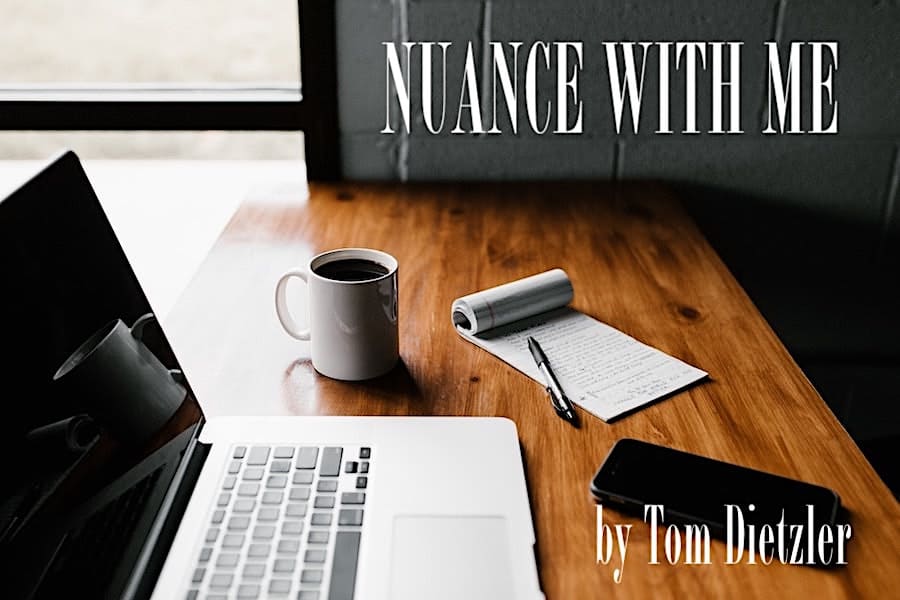 In the last three weeks, I have been to Chicago, Florida, and Tennessee. It's good to be back home, even though the weather totally sucks here (until today). While my wife and I were hiding out in the mountains of Tennessee last week (not really hiding out, but since we were nearly alone at the resort it really felt like we were hiding out…) one night, we watched "Groundhog Day."
The movie, "Groundhog Day," came out in 1993 and featured Bill Murray, Andie McDowell, and Chris Elliot as a crew from a Pittsburgh television station who made a trip to Punxsutawney, PA to see the annual tradition of watching Phil the Groundhog come out to see or not see his shadow. Bill Murray, as the lead character, also named Phil, found himself waking up every day, for an innumerable number of days, on February 2. The same song was on the radio, he had the same conversation with the hostess of the Bed and Breakfast where he was staying, he ran into the same classmate on his walk to the shadow spotting… every day was the same. Every single day. It happened, and then it kept happening.
Phil went through the expected reactions to an anomaly like this. He scrolled through a bunch of emotions starting with disbelief, then he started to have fun with it, and then he tested the limits of how far he could go with experimenting the new reality that he found himself in (even to the point of getting himself killed a few times). Finally, he made peace with it, and actually worked on himself and made a new guy out of the cranky, self-centered, narcissist who had rolled into Punxsutawney on the first Groundhog Day.
It's a movie. It didn't really happen. It was entertaining and a perfect part for Bill Murray. The story was humorous and endearing. It's a useful lesson for us now. This is only Day Three for us, working from home and trying to make sense out of a set of circumstances that even movie scripts have had a hard time wrapping their heads around.
We truly are in uncharted waters. But the days are starting to blur and seem very familiar.
Some of this is playing out from the usual suspects reading from the same script that they have always used. Blaming, "shoulding" all over the place, doubting, looking at the worst possible outcomes, and spiraling downward with all the bad news, all the time. But, as in all things, we can choose not only the flavor of the lemonade that we make from this batch of lemons, but the quantity.
Every day is going to seem the same as yesterday. Same house, same other people, or same no other people in your house. Same four walls, same rules – stay home, stay safe, wash your hands, repeat.
We probably have more time available to us, those of us who had to drive to work every day… I pick up an extra hour not needing to do my four daily commutes, as I came home for lunch just about every day to allow my buddy to empty his bladder, bark at the neighbors, lay in the sun by the patio door, and make me feel guilty when it was time for me to go back to work.
First things first – do the right things. Do stay put as much as you are able to. Stay home, keep your physical distance from people, wash your hands, you know the drill. You didn't come here for me to tell you all the things that you need to be doing to help mitigate the spread of this. Do them. Encourage others to follow all the protocols. I sincerely pray for this to pass and pass quickly.
While we're quarantined, let's Phil Connors this thing as Phil did in "Groundhog Day," in the most bestest ways that we can. Phil Connors learned how to play the piano, from a raw beginner to piano wiz, because during his Groundhog Day quarantine on repeat, he decided to learn how to do that. He started to listen to what other people around him were saying, remembered those things and used them to build deep and meaningful relationships with those around him. He evolved into a pretty cool guy, no longer stuck on himself, he became empathetic, generous and engaging.
I've done my share of working way too hard since all of this started. I left for Chicago on March 11 – and got to scale a mountain, (that was really an 80 story building… and elevators were useful in the climb…) but I started this pandemic by hanging with some awesome, creative and generous people. I wrote about that in my previous piece. After I left Chicago on Friday the 13th (thankfully, I did not get stuck in that movie…) my wife and I were supposed to have two weeks of escape and relaxation in Florida. It didn't happen. What we did get is a week in Florida, another week in Tennessee and while the scenery was nice, the temperatures were way better than here, and while technically we were away… we were only away from home. Our church, which is also our employer, needed all hands on deck to deal with the pandemic. So, we were on deck. "On deck" was our dining room table in Panama City Beach, then it moved to Pigeon Forge, and now it's our office at home. We worked, and we're still working. We are thankful for that. It just wasn't vacation.
During all our time trying to right the ship, the physical location may have changed, but we feel as if this really is Groundhog Day. We are thankful for the bright, talented, passionate people that we get to serve with. Like everyone else right now, we are emailed, and phone called, and video conferenced up to our ears. It's what has to be, right now, it's what it means to be "all hands on deck."
But in our own Groundhog Day, there are opportunities. Our five-and-a-half-year-old Lab, Oliver, is passed out on the couch right now. He and I walked a couple of miles this morning, another mile and a half later this afternoon, and he even got to run without his leash a couple of times. We forced ourselves outside on a beautiful day. Did some properly distanced catching up with neighbors. Enjoyed our neighborhood. Right now, I am writing.
I got to learn a lot in just the past eight days, about the massive $2.2 trillion spending bill, the CARES Act, which Congress passed a week ago and the president signed into law last Friday. It was not what I signed up for, nothing I would have ever dreamed of learning about, and not what I would call drop-dead sexy or even remotely anything sexy. But it was how I could serve, and it was what was needed.
We will all have days in which we feel that we are stuck in repeat, in a rut, in a dead-end. We can sleepwalk through and whine and complain and yearn for this all to be behind us. Know this – this will be behind us in some way, shape, and fashion. What will we look back and see? I hope that there are very few shoulda's and lots of satisfying "I did" or we did" and it rocked… Think of your time now as cocooning… and be ready to spread your wings.