What do you most dislike about typical conferences/conventions?
What are your expectations / what would you most like to take away from your ENCOUNTER 360° experience?
Share something from your life story so far that people would be surprised to learn about you (and that you don't mind us sharing during the event)
Have you any questions not covered by our Attendee FAQ?
AND S0METHING TO SIMPLY PONDER AHEAD OF YOUR ARRIVAL: As our time together grows near, we ask you to begin thinking about what you'd like to "leave behind" as you embrace all that our encounter has to offer. In other words, what do you finally want to let go of?
IMPORTANT ➡ OUR SESSIONS RUN FROM 8:30 AM TO 4:30 PM EACH DAY | PLEASE PLAN YOUR TRAVEL TO STAY THROUGH THE SURPRISE ENDING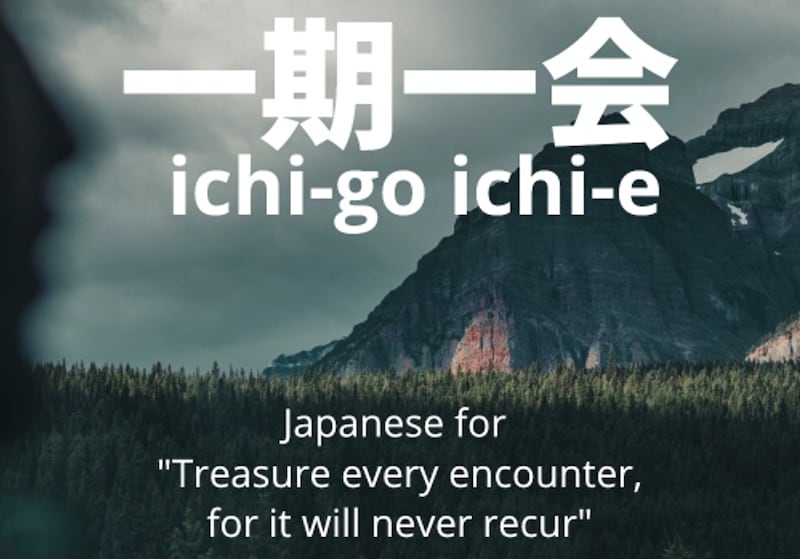 A Close Encounter of a Different Kind
"Treasure every encounter, for it will never recur."
As we continue to craft your special experience, the foundation is being built upon an understanding of the Japanese idiom referred to as Ichi-go-Ichie-e. More fully explained, it describes a cultural concept of treasuring the unrepeatable nature of a moment. The term reminds people to cherish any gathering that they may take part in, citing the fact that any moment in life cannot be repeated; even when the same group of people gets together in the same place again, a particular gathering will never be replicated, thus, each moment is always a once-in-a-lifetime experience. Applying our usual "constructively disruptive" approach, be assured that we are reimagining our "one moment in time" together as an encounter to be treasured.
"There are no strangers here; Only friends you haven't yet met... Each friend represents a world in us, a world not born until they arrive, and it is only by this meeting that a new world is born."
What's the point of it all?
"Let's rediscover the gift of humanity"
Quite simply, it's all about rediscovering humanity. How? By intentionally creating a unique environment where everyone can experience a sense of bonding & belonging by thinking, dreaming, discussing, laughing, crying, healing, reimagining, trusting, and connecting –but at a deeper level not "virtually" possible. And of course, it's about rediscovering the "magic" of handshakes and hugs.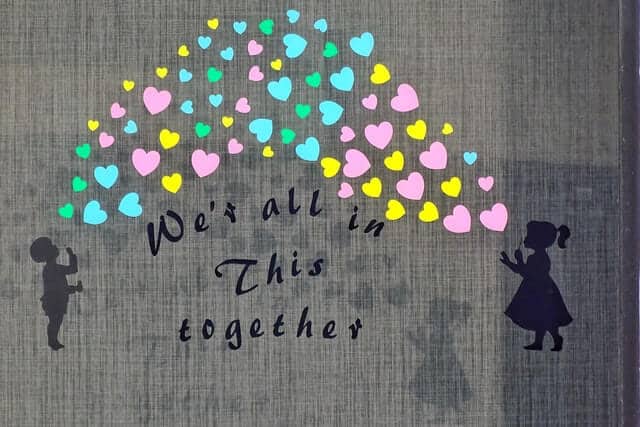 "From birth to death, human beings are hard-wired to connect to other human beings. Face-to-face contact matters: tight bonds of friendship and love heal us, help children learn, extend our lives and make us happy. And not just any social networks will do: we need the real, face-to-face, in-the-flesh encounters that tie human families, groups of friends, and communities together. "
~Susan Pinker, The Village Effect
Rooftop 220 (your Encounter 360° Venue) provides a window into the Heights neighborhood as an indoor/outdoor venue located at 220 W. 7th Ave, Tampa FL 33602 (less than a mile from the Floridan Palace Hotel), adjacent to Armature Works. The open-air deck offers unparalleled views of the Hillsborough River, Downtown Tampa as well as Armature Works and the Heights development. The Armature Works building across the street has been part of Tampa's history since 1910. This 70,000 square-foot "barn" was originally used to store and maintain the TECO street cars that would run to and around Tampa. Today, the building has been restored to almost its original state by keeping it intact with an updated look including the hardwood flooring, and exposed brick walls with weathered paint. Armature Works now offers two full restaurants, a rooftop bar, an open communal courtyard, and Heights Public Market (your Lunch Venue) consisting of all your local top restauranteurs.