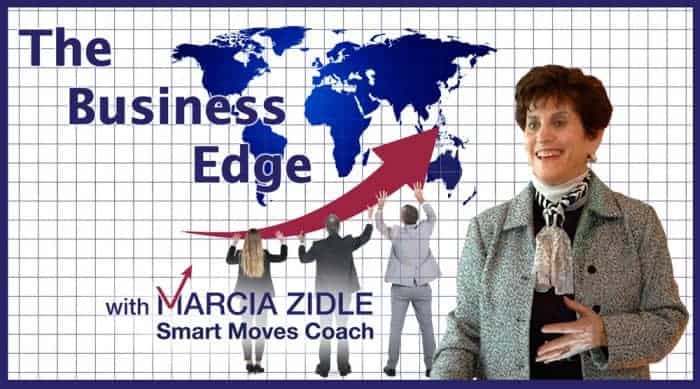 My boss and I just don't seem to connect and work well together. It isn't that we're having knocked down fights. It's just that I know things could be better. I don't want to look for another job. How do I make it work?"
Although your boss is, well, your boss, this doesn't mean that she is the only one who can determine the nature of
how the two of you work together. You too have a responsibility to make it work. Your job description will tell you WHAT your boss needs you to do, but it won't tell you HOW she would like your working relationship to operate. It would be great if she told you; but many bosses don't. That's just the way it is. So it's your job to figure it out.
Also realize your boss has other working relationships to manage, so managing her relationship with you may not be at the top of her list. It should be at the top of yours! Here's what you can do. Use your emotional intelligence. It's the other kind of "Smarts' that impacts how we manage our behavior, navigate social complexities, and make personal decisions that achieve positive results. From your question, it seems making your relationship with your boss work is the positive result you want. Then, here are….
Four Strategies to "Manage" Your Boss Better!
Accept that your boss is your boss
 The first step in managing the relationship is to accept it. Failing to accept this is a problem that many ambitious people have, particularly if the boss is younger or has less experience than you. Like it or not your boss has the power and authority to direct your work, your progress and ultimately you career. So it's to your benefit to find ways to work with and not against your boss at least until another opportunity becomes available.
Make sure you are on the same wave length.
No two people think alike or work alike. No two bosses either. Your job is to find out and perform to her expectations – not to reform her, reeducate her or make her conform to what the management books recommend. Here are some questions that will get you thinking about your boss's preferred way of working with others:
How does your boss like to receive information? (for example, memos, email, or face to face)
What are your boss' specific expectations of you regarding productivity, results, dress, demeanor. Etc.
Does your boss prefer things "by-the-book" or is there a lot of room for adaptation??
Make your boss look good
When you perform in ways that make your boss look good, he or she will get praise from people higher up in the organization, and will hopefully make a mental note of what a valuable person you are to have working for her.
Do your job in such a way that leaves little room for complaint from others like your boss's boss or his peers.
Demonstrate loyalty and commitment. Never criticize your boss. The word WILL eventually get back to him or her.
If you can't solve a problem or meet a deadline that will impact others, go to your boss with a proposed solution that will control the fallout and get the required results.
Keep your boss in the loop
No one, especially bosses, like "nasty surprises". Even if it's bad news, don't suppress it. If you feel something isn't going well, talk to her at the first available opportunity so that you avoid getting into a situation where she says emphatically:
"I wish you'd told me about this earlier". Also with the not so good news, come with potential solutions. This helps her to see and deal with the problem quickly.
Smart Moves Tip
Don't hide. It's natural to yield to the tendency to minimize interaction with people we don't see eye to eye with. Reducing your daily contact can cause a further loss of trust and respect on both sides. And a lack of communication can foster misunderstanding, mistakes and more problems. Rather let go of your frustration and check your ego and attitude at the door. If you resent working under a manager you don't like, you might perform below your abilities. Don't let yourself fall into that trap. It could be a career killer. In the best case scenario, the boss can leave, you may get transferred to a more promising area or you may find that he or she wasn't so bad after all.
Have you had "boss" problems? What were some of the ways you handled it? Did you get the results you desired? Now that you're the "boss", what have you learned from your personal experience on how to lead others?
My Motto Is:
"If you do what you always did, you will get what you always got. Therefore, MOVE outside of your comfort zone; that's where the MAGIC happens." To bring that magic to your leadership and business, subscribe to Marcia's monthly Execubrief: "Business Edge – Smart Growth Strategies" with a insights, inspiration and intelligence on how to build great businesses that matter – those that do well and do good.
What's Your Success Score?
Are you starting a business; growing a business; selling a business or re-charging a business? Do you have the right stuff to build a highly organized, innovative, productive, and profitable enterprise? How well does your business stack up with other companies? The ManageHub Success Score will tell you!
---