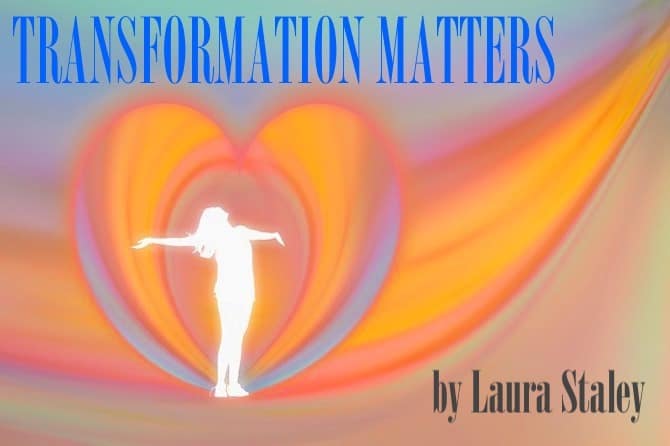 There's a revolution that needs to happen and it starts from inside each one of us. We need to wake up and fall in love with the Earth. Our personal and collective survival depends on it.

—Thich Nhat Hanh
I appreciated this nugget (among many) from an article I read by Olivia Woodford yesterday about the winter solstice of a continuation of an emergence from what she called the "Dark Age of Materialism." This idea resonated with me. I thought "Yes!" I came as a radiant light shining in such a different direction than the disharmony and suffering that materialism created inside of me and the minds and souls of individuals I have encountered throughout my life.
During the last two decades, I learned that our belongings are not just "stuff." I discovered that I could live with belongings I love. I did not have to live with hand-me-downs I loathed. I did not have to hold onto belongings as I have had several stolen from me, including a smash and grab three days after Christmas a few years ago. I know what it feels like to release belongings I still loved, never stopped loving.
Listening deeply to other people's experiences and my own, I have discovered that many people get "out of balance" and become disempowered in relationship to physical items including gifts. I know that hoarding and accumulating physical clutter of all types remain challenges in people's homes and lives. Debt, bankruptcy, addictions of all types seem related to a core limiting belief that we are "not enough," that there's scarcity in the world. Have we all been living in Scare City for much too long now?
I now know that too many belongings (or thinking about acquiring belongings) can easily become a distraction from doing the deep introspective work with my heart, soul, mind, and body. If I am so busy working to make money to pay for things that I then must or should clean, pick up off the floor, put away, organize, throw away (gasp!), and make endless lists of what I think I am supposed to want and own, then that mental and physical activity leaves little time for what's really important to me.
At what point did I realize I had "enough"? When did I choose the activities that became top priority? When did I awaken to the thought that "I am enough."?
My daughter's departure to college, an unbelievably difficult day, began a time period of the greatest upheaval of my adult life. Those 24 months seem to parallel what many people have experienced throughout this past year and likely will continue to endure into this new year. I guess I lived a personal trauma drama hot mess soul liberation transformation, a kind of preview of coming attractions for other people living through this current pandemic pandemonium. Like the canary in the coal mine, I had the great fortune of seemingly "going first" as beloved ones witnessed me simultaneously unravel and rise like a phoenix as I navigated through that very dark cave. During this time period, I became poignantly and painfully clear about what I deeply valued.
I know the experience of releasing many items I did not love and many items I still loved. I realized I can return gifts that are not given unconditionally with love-the ones that come with strings or nooses attached. I got to "return to sender" all of them and feel this relief in my body. Pets, people I love, adore, appreciate have died. People I love and appreciate continue to die. I have relinquished things, activities, other people's dreams for me, worn-out beliefs, resentments, hurts in my heart, and old patterns of behavior. I live with grieflove. I will do this courageous letting go work for a lifetime right up to the moment I let go of this body right in the middle of the movie.
I streamlined life in the direction of activities that make my heart sing, that supported emotional honesty, inner and outer transformations. What emerged is what I have always valued my whole life:
Creative Expression-joyfully writing, dancing, singing, running, cycling, galloping, belly-dancing, collaborating, drawing, skipping, collaging… Creating physical spaces that inspire and support the life I'm creating that I love, guiding other people to their most beautiful expressions of space and fulfilling lives.
Compassionate Connections with people and our natural world–meaningful relationships filled with kind, loving, real, wholehearted, smart, heart-centered, wise, self-aware, emotionally honest, fun-loving people. Delight in gazing into the "eyes" of a black bear, a deer, a black-eyed Susan, a sunflower, a rose, a cloud, the sky, a tree, a lake, a waterfall, the mountains.
Love- To co-create with a vulnerable and an open-heart a spiritual partnership with Inner Quiet Charlotte and God/LOVE/Universe-all of Life-with my inner children, the natural world, and people I encounter. To fall in love and appreciate all the experiences of Being Alive…" Love is the quintessence of life."(Albert Einstein)
Generosity of Spirit-the Great Giveaway of my gifts of creativity, kindness, quiet listening, wisdom, inspiration, tenderness, gentleness, laughter, appreciation.
Holistic Transformations-the process of awakening, evolving towards higher states of conscious living in space, heart, mind, body, and soul. Lifelong learning and repeating the cycle a thousand times from the crawling caterpillar to forming the cocoon, to becoming liquid goo inside the cocoon to the struggle to emerge, patience for the wings drying, then fluttering as a butterfly, from the acorn to the Oak Tree. From a traumatized, terrified victim to a courageous, emancipated, empowered, passionate woman ever-expanding in beauty and grace; human and humane.
Meaningful connections and contributing to the quality of life of beloved ones, colleagues, clients, neighbors from the Love in me honoring the Love inside of them continues to be one of my most fulfilling experiences of emerging from the "Dark Age of Materialism."
Are you experiencing your life as an "emergence from the dark age of materialism"? What are you learning? What's awakening inside your heart? What are you noticing about yourself, your values, and your purpose for being on the planet?
I welcome your reflections, insights, and perspectives!