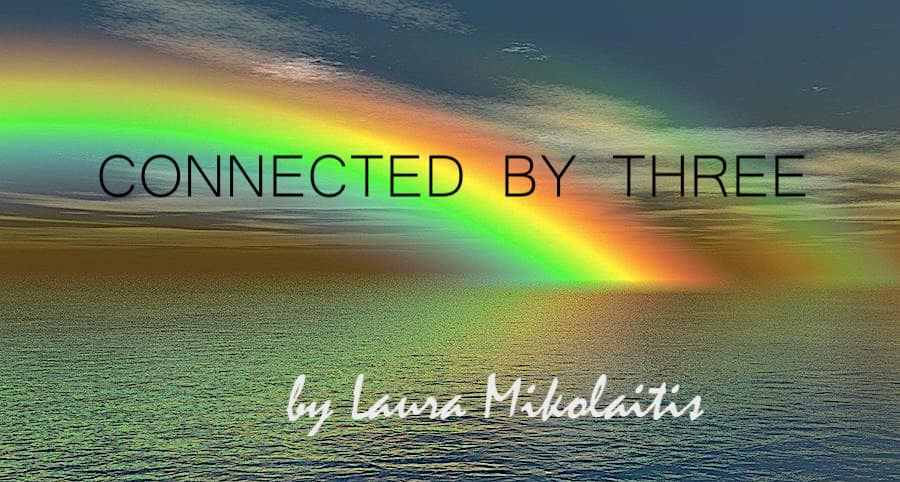 It's been a stone's age since I've written. Or at least it seems that way. It's been two years since I've published an article on Linked In and several months since I've submitted anything to BizCatalyst 360°. Some days it seems like yesterday, and most days, it feels like a lifetime ago.
One thing is for sure. I cannot believe how much life has changed these past three years. It's been challenging but also enlightening. It's been tricky navigating unknown waters and exciting falling into a space that feels right. It was eye-opening when I found myself jobless amidst the pandemic with the time to reflect, grieve, and make peace with so much in my life.
Lately, I've thought a lot about the chapters of my life and the many roads I've traveled. I've hit many low points throughout my 51 years, but I've experienced many high ones.
I've questioned my worth, successes, failures, and choices. You name it; it's been subject to my scrutiny.
I used to hold onto things like anger and resentment, and I didn't like who I was when I did that. I used to let worry and complacency anchor me. I never thought I was good enough for a long time, and I legitimately lost my confidence, spirit, and the zip in my step.
I spent over a decade in a toxic environment rationalizing why it was okay and being afraid to leap before finally finding the courage to fly. And not one day goes by do I ever regret my decision to walk toward something instead of away from it.
I've lost my mother and my aunt – two women who had a significant impact on my life. And a father-in-law whom I adored. Those losses and the accompanying grief would change me and lead me to a place I never thought possible. And I fought alongside my husband as he battled cancer and other challenging issues. I've had my health scares that tested my strength, and I've carried my scars inside for a long time. I have some mild anxiety that likes to bully me and try to win, but I continue to learn how to work through it.
So, when I found myself in a cocoon these past few months, I guess I shouldn't have been all that surprised.
When I turned 50 last year, I felt my life shift – mentally, emotionally, and physically. I had come to terms with the closed doors and held onto the firm belief that it would all work out. And sure enough, fate stepped in, and I welcomed the opportunity with open arms. Still, I couldn't escape the feeling I felt off, and slowly I cocooned. Being on social media was the last place I cared to be. So, I faded away into the periphery for self-preservation.
The worst part is that I didn't feel like writing. And that's been my respite for a few years now. So, yes, this shift perplexed me. And it scared me also. But I always knew that I'd come out on the other side because I've slipped down this mountain before. However, it felt like I fell off this time – a sheer drop into unchartered territory that, unbeknownst to me, would teach me new things. It's so easy to slide down it and harder to climb back up. At least that's how it's been for me. But somehow, I've managed to do so. And, at times, I've clawed and cried my way back up. My mother, who passed away several years ago, would tell you it's because I'm "made of good stuff." Maybe so. It's at least a part of the equation anyway.
I've always been a little scrappy, especially when pushed to my limit. So, I suspect that has something to do with my ability to fight like crazy to make it back up the side of the mountain.
As I write this, I feel like it's a random collage of thoughts and feelings bottled up with me on my island of isolation. I didn't intend to create a cocoon for myself. But I needed to do so. Part of me knows I could have fought it and stayed immersed in everything. I would have landed somewhere other than where I knew I needed to be if I did that. But I decided to instead lean into it. I needed to feel what I was feeling. It was essential to let go and, occasionally, bury my head. I had to cut back on always being on and let myself be off now and then. And not feel guilty about it. I had played those cards for too many years, and it was time to cut the cord.
I needed to learn how to deal with what I was feeling and figure out how to navigate the menopausal waters, which by the way, we don't talk openly about enough. I was, and at times, still am, a hot mess. However, stepping away gave me some clarity and a chance to figure out how to mitigate the changes my mind, body, and spirit were experiencing. I've coined my reentry as an emergence, albeit a slow one. It's challenging dealing with a body that feels like it morphed overnight. And it's unsettling to have brain fog and feel incredible happiness one minute and rage the next. But I know I've got the spirit and the tools to get through it.
I'm not making light of any of these things. It's been rough on my husband and me. But it helps to let it out and share a tiny slice of my story. There was no preparation for this shift, that's for sure. And when the curveball hit me, I wasn't sure I could throw it back.
The best way I can describe it is this: This spring has exhibited erratic weather, much like how I've felt these past few months, and I've often commented on how long it took for the flowers to bloom and the trees to come alive. On grey days especially, I would notice it. On the one hand, it frustrated me and made me want to wrap myself in armor even more, but little by little, I felt myself unraveling the threads I had chosen to wrap around me.
It's made me realize how much things are connected, and it's certainly taught me more about patience and appreciation. When I look out the window, I see such beautiful green hues cast against a blue sky or a cloudy one. And it reminds me that as the seasons emerge, so do we. Or, at least, I am anyway. I've always been a firm believer in trying. And I've never stopped. Although, I have stalled from time to time. So, even if I'm putting one foot in front of the other or stringing together one true sentence, I'm making progress. And that's what matters.