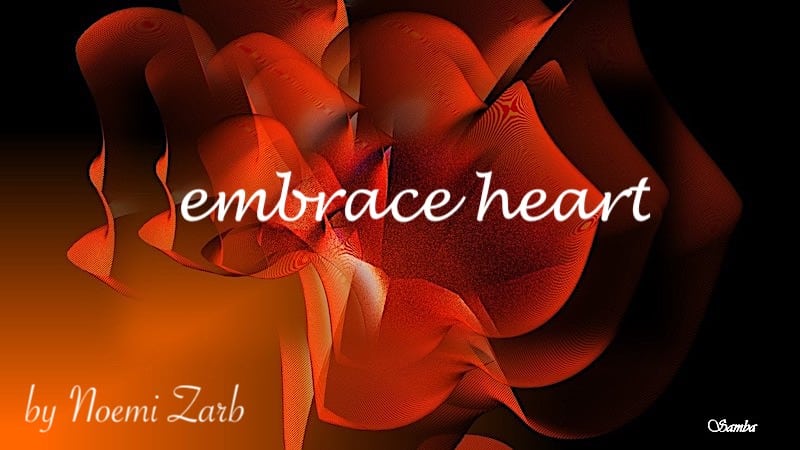 TAORMINA IS NOT SIMPLY AN IDYLL KISSED BY THE GODS.
IT SITS IN THE LAP OF THE GODS.
Close your eyes and imagine a town basking in Sicilian sunshine, arrayed in a riot of velvety flowers, lording over an unbelievably blue sea and capped by the white plume of smoke emanating from the craters of a volcano.  This is Taormina.
Dream stuff?  Not quite.  For the beauty of Taormina betters your dreams, and beggars description.  The alluring qualities of Taromina boast a unique bonding between the splendour of nature and the grandeur of history.   Indelibly stamped by the vibrant civilisations of the Mediterranean, it offers a glimpse into the Hellenistic, Roman, Medieval epochs as well as the Byzantine, Baroque, Romantic and post-Romantic movements.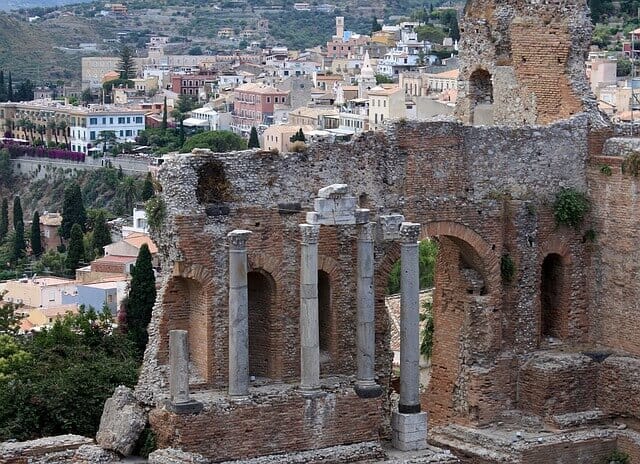 In fact, the remains of Taormina's Greek Theatre which command a magnificent view of the dazzling Ionian Sea, Etna's thundering profile and an expanse of citrus groves have become the flagship of Sicily's tourism.  And rightly so.  For once your eyes take in the hedonistic pleasure of the theatre building, just a peep through one of its arched windows overwhelms you with the enchanting panorama of sun-drenched, romping colours.
Incidentally, the guided tours to the theatre are a top-notch combination of scholarship and charm that will win over the most casual tourist.  And if you really want to live the theatre in all its glory, time your holiday with the annual summer festivals. Literature lovers may also seek the ghosts of a long list of notable literary giants including Goethe, Guy de Maupassant, Friedrich Nietzsche Oscar Wilde, Selma Lagerlöf, D.H. Lawrence, Earnest Hemingway and Truman Capote who lay anchor in Taormina and whose beauty inevitably filtered through their psyche and writings.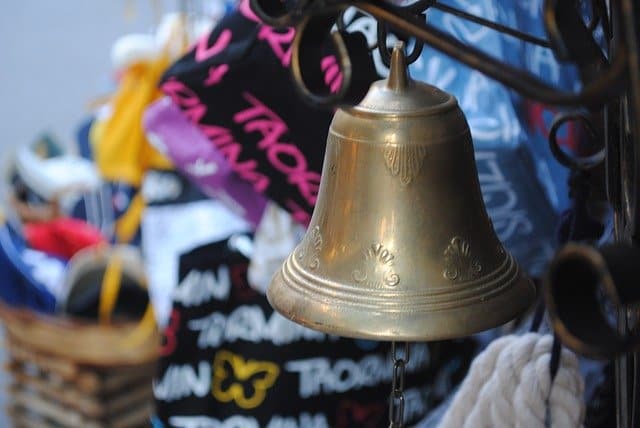 It is actually a good idea to skip the sizzling, tourist-choking months of July and August to enjoy the magic of the town even though most of its hotels hibernate during the winter.  For Taormina is no musty museum place. It is alive with the teeming lifestyle of its local inhabitants whose obvious pride and pleasure in their hometown emit such good vibes.  Thus, visiting the Palazzo dei Duchi di Santo Stefano and the medieval cathedral of San Nicolò, the baroque church of San Giuseppe, or the barer but equally evocative church of Sant'Agostino (whose secularised gothic interior now houses the town library), is more like partaking a slice of a leisured lifestyle than actually doing a tourist round particularly in the winter. Touristic Taormina wakes up just in time for Easter and does not shut eye before the Mediterranean summer is truly over.
The ease is primarily thanks to the walking distance between the sites plus the bonanza that they are all situated along the town's main thoroughfare, Corso Umberto and the adjoining Piazza IX Aprile.  Here elegant restaurants, bars and meeting places invite you to take a pleasant rest, while sampling delicious fish or pasta dishes, sipping a characteristic granita of coffee and cream or lingering over the choice Sicilian dessert of cassata.  Corso Umberto is also the hub of Taormina's leisurely nightlife. 
And once your hunger pangs have been satisfied in no uncertain terms, you can continue to stroll up and down the Corso, further graced with designer shops (local coral jewellery is your best buy) and the ever-beckoning view of the bay and Vulcan's forge.  Better still explore the vertiginous side streets where everyday life seems to be on a high of home cooking, jasmine and geranium.  This is a charmed life indeed.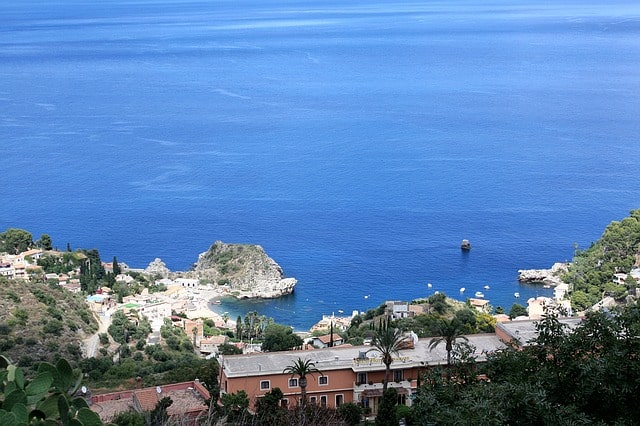 Fresh from your siesta, get on a bus or hire a taxi and get to the surrounding slopes of the town.  This are peppered with medieval remains and delightful medieval villages.  The Sanctuary of Madonna Della Rocca, marked by a white cross clearly visible from Taormina, is the destination of pilgrimages on 20 September, when its feast day is celebrated.  But if this date does not suit your travel plans, don't miss out on its breath-taking view of Taormina, the Ionian coast and the terrifying beauty of its natural backdrop – Mount Etna.
Further up and similarly perched on a limestone outcrop, lies Castelmola. This truly picturesque village comes complete with a medieval fortress, a piazza, two baroque churches and narrow streets lined with local craft workshops and cafés.
However, if you're hankering after something more adventurous – look out for the Alcàntara Gorge, situated about 13 kilometres away from Taormina.  The gorge is reached by way of a scenic footpath (wading boots can be hired on site) or by an elevator if you quail at the sight of the gushing cascade of ice-cold water.  If this is still not enough, join a guided tour to Mount Etna itself.
But if all you want is to relax or frolic at the beach, then all you have to do is get on the funicular and roll out your towel on the silvery sand of the Lido di Mazzarò or of Giardini Naxos, both set in lush vegetation.
And for the ultimate taste of paradise – row over to Isola Bella.  Cypress and palm trees top this enchanting rock encircled by luring grottoes and blessed with a streak of golden sand.  Isola Bella lies bang in the middle of the Baia delle Sirene, just in front of the point where the two crescent-shaped bays meet so that your view of Taormina and beyond makes seeing hardly believing.

Where to stay when in Taormina?  Well, there's a range of hotels.  But if money is no problem book a room at the Grand Hotel San Domenico Palace.  Originally built as a monastery and bequeathed with a local Prince's vast possessions, the complex of San Domenico is inseparable from Taormina's history, culture and beauty.  Many of the rooms still preserve their original priceless furniture and decoration and the sea views eclipse any postcard.  But it is the splendour of the cloister and the surrounding gardens that make this hotel a must-stay.
Are you still wondering where you are heading for a weekend break?