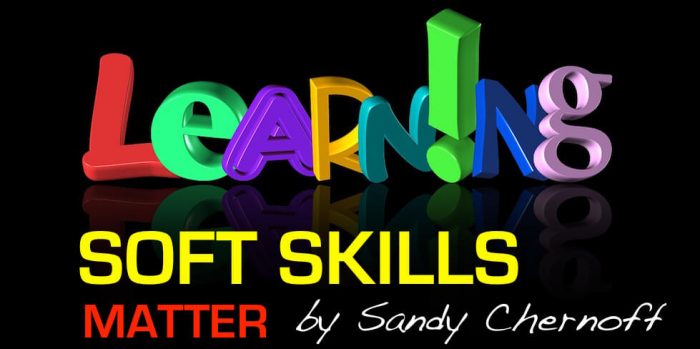 Millennials are different and therefore, their onboarding process should be different from the onboarding process experienced by Gen Xrs and Boomers. In fact, the very first weeks of a Millennial's employment will largely determine their career path within your organization.
A 2014 Bentley University Study revealed that the majority of Millennial graduates gave themselves a C- when it came to their level of preparedness to enter the workforce. Thus, when they arrive at your company's door, the importance of your onboarding process takes on a whole new meaning. This statistic really underscores the importance of onboarding for this all-important generation because now they are the largest generation in the workforce.
Here are the 8 excellent approaches to successfully onboard Millennials so that will be more likely to become fully engaged members of your team:
Tip #1: Hire the Right Millennial
Whether hiring Millennials or candidates from other generations, hiring the wrong people is certainly the single greatest mistake made by organizations.
Whether hiring Millennials or candidates from other generations, hiring the wrong people is certainly the single greatest mistake made by organizations. With regard to Millennials, hiring right is even more important because they have a propensity to move on to new jobs more quickly if they feel they are not getting what they seek in a job.
Here are some proven keys for hiring right:
Evaluate the Millennial candidates' predisposition to be engaged during the interview process.
Interview to discover the appropriate attitude and cultural fit rather than just for technical skills.
Seek the new hires' feedback early to increase engagement immediately. Solicit input from Millennials on the first day, at the end of the first week, and continue to check in once a week during the first 90 days. They are used to lots of support and expect it, so provide it, this will make them feel comfortable and so more likely to stay longer.
Utilize a "Non-negotiable List" – these are things you may see during the interview process that should be red flags preventing the hire or the issuance of an offer. One example includes the fact that 33% of Millennials think it is ok to either send or field a text during the job interview. Basically, it is so rude that it should be a deal breaker.
Look for adaptability and emotional maturity in your Millennial candidates as these will be key traits necessary for them to be able to fit in and learn what will make them productive, engaged and efficient in your organization.
Tip #2: Employ a Pre-boarding Approach as a Pre-cursor to your Successful Onboarding Process
Get all of the "boring stuff" out of the way well in advance of the Millennial's first day. This includes all company and government paperwork, which very few people find engaging. Most of these documents are self-explanatory or could be easily completed by the employee after a visit with HR.
Tip #3: Make a Positive Impression
Largely due to the Internet, Millennials grew up in an age where they are used to being able to customize and personalize nearly everything. From shoes, shirts, and backpacks, to playlists and social media profiles. Therefore, your onboarding process should attempt to play into this expectation for customization, allowing your new hire Millennials to
personalize their devices, workspace, and apps. For example, you can let them personalize their computer screen on day one. Also, make sure that you have their pre-printed business cards ready to go before their first day.
With Millennials focus on having fun, collaboration, and levity. It is so important that your onboarding process be creative, authentic, and fun. Use the classroom sparingly. The last thing a Millennial wants is to be locked in a classroom, having to listen to a long boring introduction lecture.  Instead, think about including as many hands-on activities like job shadowing, connecting with peers and mentors, and learn-as-you-go experiential opportunities instead. Real-time learning, whether it is face-to-face or online, appeals to Millennials because they are community-driven and yearn to be surrounded by people who can help them.
In addition, Corporate Social Responsibility (CSR) is another key driver of engagement for Millennials—they want to work for organizations that are giving back to the community. In fact, 75% of Millennials think businesses are far too focused on their own agenda, versus helping to improve society.
One great way to address this Millennial desire for CSR is to establish a volunteer PTO day, which you should offer on the first day as another employee benefit. Also, consider conducting team volunteer activities for local charities. Again, share this great employee benefit with Millennials on the first day they are on the job. While it's tempting to share all employee benefits upfront before hiring, it is helpful to keep a few surprises up your sleeve. New hires often assume that they know everything good about their new employer before they accept an offer, so when you surprise
them with even more benefits, it helps deepen the relationship. Some companies collect photos from team volunteer days and post them around the office. It can be a fun thing to point out during an office tour on day one.
There are so many other ways to make this first day impressionable and a true celebration for the Millennial.
Tip #4: Introduce the Most Critical Engagement Driver
Countless research studies have concluded that the number one driver of engagement for any employee, including Millennials, is the relationship between direct managers and employees.
In summary, Millennial employees are looking for managers that:
Treat them as human beings rather than "corporate assets."
Take an interest in their personal life outside of work.
they are authentic and caring.
Set and communicate clear expectations for them.
Give them consistent feedback and recognition for their contributions.
Help with, and accelerate their career path.
They can trust, and vice versa.
Adapt to their preferred sources and means of communication.
Regarding trust, it is imperative that you provide workplace flexibility and not be the old-school manager who demands that employees be present during set and rigid business hours. To Millennials, that is their definition of a workplace prison. The Millennial generation values freedom because they want to be in control of their own experience. The secret is hiring the right people so you can trust them and not have to micro-manage them. Track their outcomes, not their time in the office.
Millennial employees want and appreciate being "free range" and working in an open and flexible environment. Remember, Millennials are not living to work, as Boomers were taught, but rather working to live.
Millennials expect frequent communication from their manager, but their mediums of choice do not always involve talking. Texts and social media are integrated into their lives much like voicemail and email were for the preceding generations. Millennials are "Digital Natives," often preferring to communicate via hangouts, chats, and instant messaging, rather than through email, voicemail, or even live conversations. The iPhone has long been and will continue to be, the Millennials' portal to the world. In fact, Millennials are so attached to their iPhones that 58% would rather lose their wallet or purse than their phone.
Finally, and very much related to culture, in order establish your organization as relevant to your Millennial employees, you must find new ways to communicate organizational values and outline behavioral expectations in a way that resonates with these younger employees. Managers should check in with employees one on one to ensure they understand how they fit into the company's mission and goals.
Tip #5: Be Sure to Repeatedly Recognize their Contributions
It may come as a surprise to Boomers and Xers, but the average Millennial would like to be recognized seven times a day. More importantly, they are not looking for long conversations of praise but rather want what just a "recognition tweet," like:
"Nice job."
"Good work today."
"Keep up the great work."
As stated earlier, Millennials want customized and personalized approaches to the job at hand, especially recognition. Millennials grew up getting more praise from parents and teachers than past generations, and much of this praise was highly personalized. Therefore, the recognition you give them should be equally special and tailored. Why not try to create some sort of personalization when recognizing your Millennials?
Tip #6: Establish a Sense of Purpose
According to research by Deloitte, 6 in 10 Millennials say "a sense of purpose" is a key reason for choosing a new job. In addition, the top reason Millennials leave an organization is the lack of real, or perceived career opportunities. Therefore, the selection of job responsibilities, scope, and clear career advancement opportunities are of paramount importance for Millennials.
Tip #7: Have Fun!
Millennials do not like to view work as work. Instead, they want to experience work as fun and collaborative. When you can meet this need, they will repay you ten-fold in engagement. Try to come up with a few ideas to keep work fun!
Tip #8: Empower the Millennial
Empowering Millennials means encouraging them to take personal ownership of their own job engagement. One great means of doing so is to have them take a free self-assessment that will not only tell them how engaged they are, but also give them wise and practical advice on what steps they can take on their own to increase their job engagement.
Likewise, managers and senior leaders should plan regular open leadership meetings or office lunches and encourage employees to regularly attend. Millennial employees should also be encouraged to seek out senior leaders and get to know them personally and professionally. Likewise, senior leaders should be encouraged to do the same with all of the employees of the company.
Lastly, reflection is a powerful source of change and recalibration. As such, make up an appropriate list of reflective statements/questions with your Millennial employees, so that they can make their own fine-tuning adjustments toward full job engagement and thus enhance their chances for advancement.
Finally, Millennials are both different and special. So it's about time managers and organizations began treating, and valuing them as such.  They are caring, collaborative, and tech-savvy people who want to make a difference in the world so we should help them to do just that!