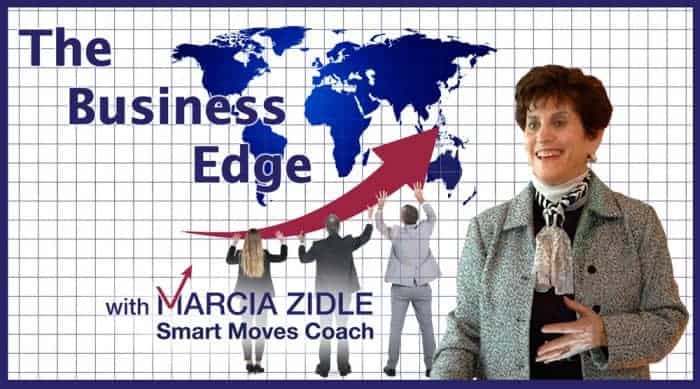 A great vision – one that takes root deep within an organization – requires great communication! A recent Leading Effectively article by The Center for Creative Leadership discusses how leaders need to communicate their vision so that it inspires the hearts and minds of the people and paints a vivid picture of the future.
So, What Is Vision? Here's Their Definition
"A vision describes some achievement or future state that the organization will accomplish or realize. A vision has to be shared in order to do what it is meant to do: inspire, clarify and focus the work."
Nine Ways to Communicate the Vision
Some leaders are under the impression that a town hall meeting with employees or a video conference to communicate the new or updated company vision is all that is needed for it to be accepted and implemented. Wrong! It takes multiples ways and multiple times for the vision to take hold throughout the organization. Here are nine communication practices that get your message out and, most importantly, listen to.
When you tell a good story, you give life to a vision. The telling of stories creates trust, captures hearts and minds, and serves as a reminder of the vision. Plus, people find it easier to repeat a story than talk about a vision statement.

The elevator speech. Every leader needs to be able to communicate the vision in a clear, brief way. What compelling vision can you describe in the amount of time you have during a typical elevator ride? Be prepared to reinforce the vision in line at the cafeteria, when you visit the customer service department, and even walking through the parking lot at the end of the day.

Multiple media. The more channels of communication you use, the better your chance of creating an organization that "gets" the vision. Use the newest communication technologies, but don't forget the tangibles: coffee mugs, t-shirts, luggage tags and whatever else you can think of that will keep the message in circulation.

Talk to me. Individualize the vision by engaging others in one-on-one conversations. Personal connections give leaders opportunities to transmit information, receive feedback, build support and create energy around the vision.

Draw a crowd. Identify key players, communicators, stakeholders and supporters throughout the organization who will motivate others to reflect on and be engaged with the vision.

Go outside. Communicate to external customers, partners, and vendors with advertising and public relations campaigns, catalogs, announcements and other statements.

Make memories. Create metaphors, figures of speech and slogans — and find creative ways to use them. Write a theme song or a memorable motto.

Guide the expedition. Use visual aids and updates to keep everyone aware of the progress you are making toward your vision. Create a vision GPS, but don't just give out maps. Travel alongside, stay out in front, offer directions and point out guideposts.

Back it up. If you're talking it up, be sure to back it up with actions and behaviors. If people see one thing and hear another, your credibility is shot and your vision is dead.
Smart Moves Tip:
A leader can never spend enough time communicating their vision. Are you using as many tactics as you can to communicate your vision? Is it taking root deep within your organization?
[message type="custom" width="100%" start_color="#FFFFFF" end_color="#FFFFFF" border="#fb7200″ color="# fb7200″]
THE BUSINESS EDGE IS NOW BECOMING "THE COACHING CLINIC"
Readers, The Business Edge Column is transitioning into The Coaching Clinic. Every week I'll present a question about a challenge or situation you as leaders face in managing your people, projects, priorities as well as your company's performance and profitability. Then I'll provide a practical answer that you can implement immediately and see quick results. Here's a way to build your leadership and management.
THIS WILL BE MY FINAL BUSINESS EDGE EXECUBRIEF. IF YOU'D LIKE TO JOIN MY COACHING CLINIC EXECUBRIEF MAILING LIST, PLEASE REGISTER BELOW TODAY SO YOU DON'T MISS THE OPPORTUNITY!
COACHING CLINIC by Marcia Zidle
[/message]