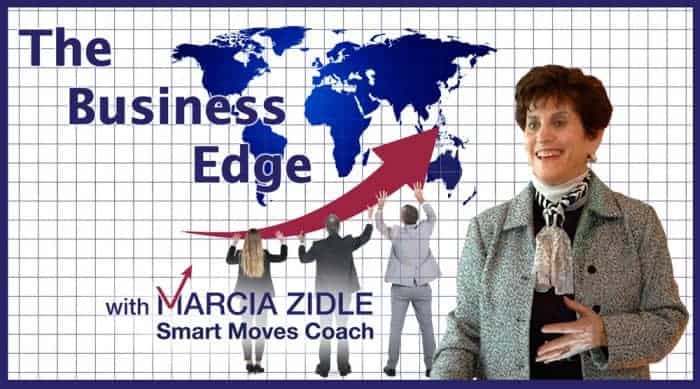 As your business grows so will the size of the decisions you need to make. A coaching client, when asked what was a key leadership lessons he learned remarked,
"Get a good team behind you that will be brutally honest with you, ask for lots of help, then make the best decision you can with the information at hand. Do not slow down the process – fast, flat and flexible is the goal."
He continued with the following: It's important to push decisions down into the business. Ninety percent of the time, people know what the right answer is, but they may not have the confidence — particularly when they're junior-level — to make the call. Having decisions made lower in the company leads to a more productive and profitable company.
How I learned it:
The "Aha!" moment for me was when I worked at a Big Five public accounting company. The emphasis there was on coming to the table with a whole body of work — the term was "completed staff work" — that was a result of your analysis. That included the situation, an examination of the likely alternatives and your recommended solution. Rather than stop halfway, you were expected to provide the client with the right decision.
How I pass it on to employees:
In the beginning when I came on board, if something needed to be decided — say the timing of the rollout of a program — some people would come to me and say, "Here's the analysis, and here are the alternatives." And then they'd kind of look at me, waiting for the decision.
I always ask what they would do, listened and engaged them in conversation to what the best decision would be. I worked to get that philosophy instilled in the company. Now, they feel unprepared if they haven't thought through what they would do in a given situation.
If I'm in a meeting with three or four people at different levels of the company, I will often ask the most junior person in the room what option they think is best, and frequently I'll go with that direction. It's a matter of reinforcing to them that they usually have more information than me, and if they've done a good job thinking it through, then they're in a good position to make the call.
Smart Moves Tip:
To really leverage the power of the business and of the people in it, you have to push the decision back to them. It demonstrates that you value their opinions and decision making capabilities. For the company, it generates innovation, it accelerates its speed to market and capacity, and it creates the environment that high performers want to work in.
[message type="custom" width="100%" start_color="#FFFFFF" end_color="#FFFFFF" border="#fb7200″ color="# fb7200″]
How often do you tap into the brainpower of your people including first line and support staff? And once you get their ideas do you put them into practice? The worst thing you can do is to ask for feedback or solutions and then ignore the gifts that were offered to you.[/message][su_spacer]
My Motto Is:
If you do what you always did, you will get what you always got. Therefore, MOVE outside of your comfort zone; that's where the MAGIC happens." To bring that magic to your leadership and business, subscribe to Marcia's monthly Execubrief: Business Edge: Smart Growth Strategies with insights, inspiration and intelligence on how to build great businesses that matter- those that do well and do good.
Did You Know That a New Kind of SMARTS is needed?
75% of leaders are derailed for reasons related to emotional competencies, including inability to handle people problems, unsatisfactory team leadership during times of difficulty or conflict; or inability to adapt to change or elicit trust. – Center for Creative Leadership. Do you want to boost your emotional and social intelligence and be a more effective leader? Let me help you do it!