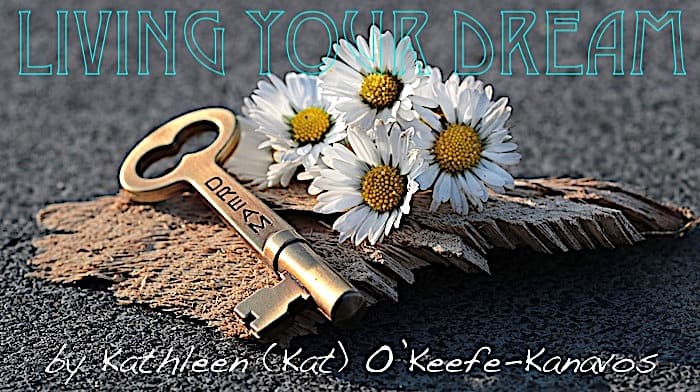 Until one has loved an animal, a part of one's soul remains unawakened.

~Anatole France
As a dream expert, people often ask me where our pets go when they die. How often have you had dreams of a deceased pet that was so real you woke-up searching the room to see if perhaps your beloved pet was back? It happens more often than most people realize. Why is this? Perhaps it is because love never dies, whether it is the love of a grandparent, parent, sibling, child, or fur-baby. Love is something we can take with us when we "go to the other side." And, love is something that can bring us back, including a deceased pet.
As a three-time breast cancer survivor whose dreams diagnosed(1) what the medical community and the tests on which they relied missed, I answer them with the information I have found this to be true concerning the world of dreams. "Like all the other living people and creatures we love, they go to life-after-life."
Deceased pets can become spirit guides who guide us through crisis from our dreams.
Ellie Pechet shares her fantastic story, How Losing My Cats Turned Into Blessings, in the book Crappy to Happy: Sacred Stories of Transformational Joy. (2)  It details how, after twenty years of traveling the United States, her two cats died one month apart. Although it was the end of their life here on earth, it was the beginning of their new life as her animal spirit guides on the "other side."
Ellie Pechet's story is on Bloomer Boomer TV, posted below for your viewing pleasure.
Ellie writes, "My cats, Blue and Snickers, were high-level beings and two of my most significant soulmates. They both had grown up with a sister-turtle named Ellie Jr., and so I was pleasantly surprised when, after their deaths at age twenty and a half, they resumed their roles as my animal-spirit-guides … and turtles.
They guided me to fulfill my life purpose.
Their twentieth birthday party was an enormous milestone filled with favorites, like tuna fish juice, catnip treats, and lots of brushing. Six months later, Blue developed digestive issues and began to eat less and less. The hospital x-ray showed an abdominal mass. Blue told me she feared we would lose our connection when she died, so, during a healing session with her, I strengthened the connection between all of our chakras, especially our heart chakras. When it was time to let her go to sleep, I held her gently and whispered loving sentiments as she peacefully drifted away. Then, within about thirty seconds, a little voice over my right shoulder said, "I'm right here, Mommy! I'm okay!"
But, that was not the end of her communication with both Blue and Snickers. 
Ellie's story of love continues. "One day, while driving to the gym, a tiny black object in the road caught my attention. It was a turtle. May to mid-July is the egg-laying season for turtles, and she was trying to make her way across the road to deposit her eggs. A couple of weeks later, I was dismayed to see a dead turtle in the road, run over by a motorist. I vowed aloud to the lifeless body on the bridge, 'I will take action and not allow beautiful beings like you to keep getting run over.' The result? The counties posted the multi-county signs in time for the egg-laying season.
While I did the legwork, the cats helped from the spirit world." The cats became Dream Spirit Guides."
Ellie's story is one shared by many people who have Pet Dream Visitations, which proves love never dies.
I leave you with this last quote. "No heaven will not ever Heaven be unless my cats are there to welcome me." ~anonymous
All I can add to that statement is Amen!
Please enjoy your show on Bloomer Boomer TV:
Resources: