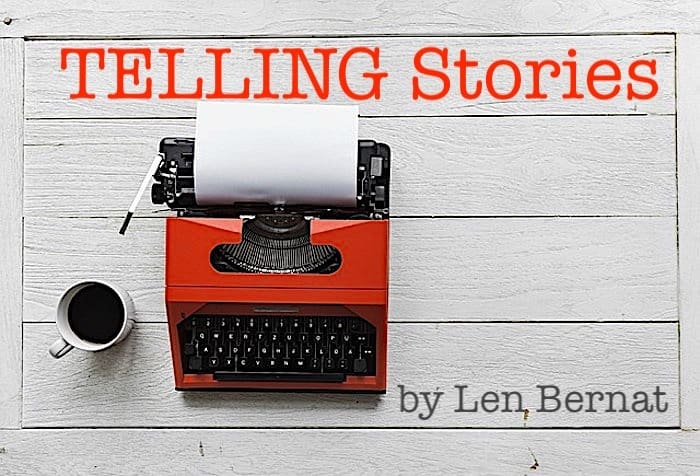 We were almost complete – the finishing touches to my will were just about in place.  From a very young age, I had been ambitious – always looking for ways to get ahead – to make a nice profit – to ensure my financial stability.  My parents did their best providing for themselves and my three brothers and me.  However, I knew that on those nights when mom did not eat because she "wasn't hungry" that it really meant that we did not have enough to feed four growing boys and a hard-working man so she sacrificed for us.  I was bound and determined not to let this happen to me.
So, I did whatever I could to earn money.  I mowed lawns and did odd jobs for our neighbors in the spring and summer and shoveled snow in the winter.  When I was old enough to get a job after school, I stocked shelves at the local grocery store.  I was even able to keep my mowing jobs and the stocking job during the summer by learning to manage my time wisely.
After I graduated high school, I took courses at the local community college to learn about computer programming.  I could just sense that this was going to be the next big thing and I wanted to be on the ground floor of this new innovation.  Besides, the logic and mathematics that were so important to the programming process were my strongest assets.  It was not long before I was hired to write some programs for a small company that had been awarded a contract with the state government to automate many of their processes.  I worked hard and learned enough that I was able to start my own business and obtain government contracts at the local, state, and federal level.  I worked hard – setting the example for my employees – so that they knew that I expected their very best.  Oh, I understand they needed family time and ensured they balanced their work and home lives but I knew I could because I could fill in at any position when they needed time off.
My employees loved working for me – I paid well – ensured they had access to the latest training to keep their skills sharp – challenged them to grow – promoted from within to encourage others to set high goals for themselves – and always put their needs ahead of mine.  Yep, I was a good leader.
Eventually, the company went public and I took the helm as CEO.  As time when on, I knew it was time to turn the reins over to the next generation.  So, I stayed on as the President of the Board of Directors and turned the day-to-day operations over to a person I trained and trusted to keep the company going in a positive direction.
I traveled a little after that – started to fulfill my "bucket list" – wrote a book but never saw any big sales – finally settling into a routine that keep my mind sharp, my body active, and my spirit happy.  I had no wants or worries.  I helped my brothers so that they, too, were financially secure and their families did not have to struggle like we did when we were growing up.
So, today, I sit here with my lawyer.  I have all this money – all these assets – I needed to decide what would happen to it all when I died.  So, my brothers will get some, their children will get something from their "favorite uncle", and a lot of really good charities will get the remainder of my money after all assets are sold.  The lawyer seemed very pleased as he looked at me and said, "Well, I think we covered it all.  I there anything else you want to donate through the trust we are setting up before I draft the final paperwork?"
"Yes," I said, "I would like to donate my heart to a needy recipient."
The look of shock did not surprise me.  He struggled with his words when he said, "I don't mean any disrespect, but at your age, do you really think that is a good idea?"
I smiled.  "I have kept myself in good shape and from what my doctor says, my heart is very healthy.  So, yes, I think it is a good idea.  Besides, this old ticker helped me to achieve all my financial goals.  But I realized sitting here today, I never did anything to show my heart just how much I appreciated it taking care of me all these years."  I paused to smile at the strange look on my lawyer's face.
"Bob," I said as I leaned forward, "I never allowed myself to fall in love because I was so focused on my financial security and that security of my family and worker that I forgot what it was like to really care deeply for someone.  So, my heart, as healthy as it is, has never been broken – I have never ached so bad that I cried in anguish – I have never know what it is like to weep as you walk your daughter down the aisle on her wedding day.  My heart has beat perfectly all these years but it has never known love.  Please, donate my heart to someone whose family loves them so much that they would do anything to have just one more day with them.  My heart deserves that, don't you think?"
With that, I got up and left.  I could feel him staring at my back – drilling a hole right through me as I walked away.
I turned at the door.  "It's late.  Go home to your family.  You can finish the paperwork tomorrow.  Let your heart be filled with love tonight – then you will know why my request is so important."
I shut the door and walked away.  I felt of warmth deep inside of me.  "Well, I'll be darned.  My heart loves me for my final request."