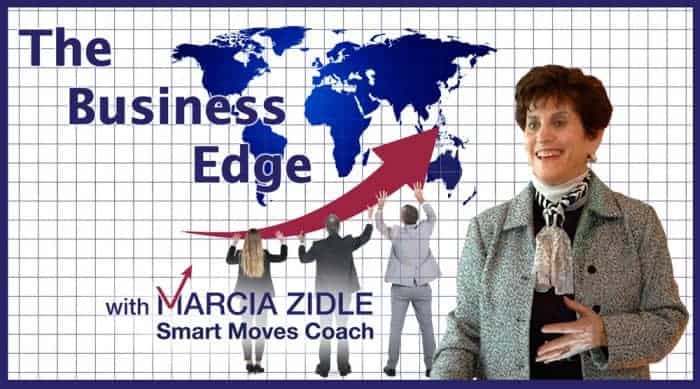 Has This Happened to You?
You thought about speaking up in a meeting and then decided against it because you didn't want to appear un-supportive of the group's efforts? Or, as a department head, you felt the group's decision was unanimous only to find out later people were complaining that it wouldn't work? Or senior management championed a change in strategy that you knew would cause customers to defect in droves?
If so, you have probably been a victim of Groupthink which occurs when the desire for group consensus overrides people's common sense desire to present alternatives, critique a position or express an unpopular opinion.
The term "Groupthink" was coined by Irving Janis in 1972 when he was researching why a team reaches an excellent decision one time and a disastrous one the next. He found two key reasons that led to poor decisions:
1) A lack of people speaking out with opposing viewpoints;
2) The groups either didn't gather the right information or alternatives were not fully analyzed.
Two well-known examples are the Challenger disaster (Engineers were aware of faulty parts months before takeoff but didn't want negative press and pushed ahead with the launch); and the Bay of Pigs invasion (President Kennedy made a decision and the people around him supported it despite their real fears).
To avoid Groupthink, especially for critical business decisions, it's important to have an agreed upon process in place that allows for an open dialogue to gather diverse points of view; for honest questioning and debate; for reviewing different options and deciding on a course of action that had everyone's commitment.
Guidelines for Success
Here are simple suggestions for group leaders from my experience in facilitating meetings and retreats with management teams and boards.[message type="custom" width="100%" start_color="#D8D8D8″ end_color="#D8D8D8″ border="#BBBBBB" color="#333333″]
Identify objectives.
Why are we here? What do we want to accomplish? What are the results we want?
Explore alternatives.
Besides XYZ, what other possibilities are there? How can we make sure we've put on the table and looked at every option?
Tests assumptions and examine risks.
If we do this, what's the best case scenario? What's the worst case? How good is the best? How bad is the worst?
Re-examine alternatives that were rejected.
OK, let's take a break and then take another look at what was suggested and decided against. What are some concerns?
Gather relevant information from outside sources.
Let's contact Joe. His team had experience with this problem. How did they handle it?
Encourage challenging of ideas without reprisal.
If you were given $100 for each hole you can find in this decision, what would some of them be?
Regularly takes the group's pulse.
On a scale for 1(not so good) to 5 (doing our best) how well are we operating as a team? Give examples of what we're doing well and what do we need to improve.[/message]
Smart Moves Tip:
Groupthink can severely undermine the value of a group's work, can stifle teamwork and leave all but the most vocal team members disillusioned and dissatisfied. By creating a healthy group-working environment, group can make good decisions, manage any associated risks and most importantly get full support of the people who will make it happen.
What's been your experience with Groupthink? Are there additional decision-making guidelines you can suggest for leaders? Comments are welcome. Let's start a conversation! 
My Motto Is:
"If you do what you always did, you will get what you always got. Therefore, MOVE outside of your comfort zone; that's where the MAGIC happens." To bring that magic to your leadership and business, subscribe to Marcia's monthly Execubrief: "Business Edge – Smart Growth Strategies" with a insights, inspiration and intelligence on how to build great businesses that matter – those that do well and do good.
What's Your Success Score?
Are you starting a business; growing a business; selling a business or re-charging a business? Do you have the right stuff to build a highly organized, innovative, productive, and profitable enterprise? How well does your business stack up with other companies? The ManageHub Success Score will tell you!
---