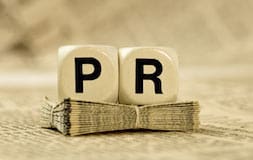 Revelations about the PR firm Bell Pottinger, again raise the issue of what exactly is an ethical business leader?
Reports suggest this firm earned £100,000 a month in fees, running a secret campaign to stir up racial tension on behalf of its billionaire clients.
Now the firm's own future is in doubt. Even its founder doubts the outfit can survive. There's a noticeable rush for the exit by its clients. Potential new ones will hardly want a PR company that cannot even manage its own reputation, let alone theirs.
The PR professional body has kicked Bell Pottinger out of the organisation's membership. The effect tells new and existing clients:
"Don't trust this firm to be ethical."
Such action comes not a moment too soon. Yet the core issue remains. Can society trust the PR profession to demonstrate either ethical practices or ethical leadership?
Public Relations (PR) earns its living by claiming there are always two sides to every story—sometimes no matter how damaging to people or society that story may be. Lord Bell who founded Bell Pottinger defended his dubious client list in 2014 with:
"Everyone's entitled to put their point of view across."
This tactic typically transforms science into politics. That is, it makes something seem debatable rather than a serious issue to be urgently tackled. This happened with countering regulations on smoking, acid rain, and the ozone layer.
The US-based Climate Investigations Center decided to research the role of PR agencies in climate policies. Of 25 PR agencies contacted, more than half said they would undertake campaigns that deny man-made climate change or hinder regulations to limit carbon pollution.
These campaigns though would breach the codes of conduct of business associations such as the International Public Relations Association or, in the UK, the Chartered Institute of Public Relations.
Ethics should be crucial to the PR professional, though, in reality, it isn't.  To claim to be ethical these professionals must first have the will to be ethical, honest and trustworthy. They must be willing to reject the possibility of deliberately injuring others.
Secondly, to be ethical their actions should always avoid adverse consequences upon others. One PR practitioner, apparently on the fringe of the profession, neatly sums up the dilemma:
"I wouldn't like seeing myself as a future practitioner to come to a point where I would have to cross the line. But on the other hand am thinking, what if this is for the greater good for the company? After all the company will sign my pay check at the end of the month."
PR practitioners face a crucial ethical issue when advising company leaders. Do they have the courage to confront those who seem willing to violate corporate and even society's values? The classic PR defense mentioned above that "there's always two sides to every story" is both misleading and untrue.
For example, suppose a leader intends to reduce employees' hours so they won't qualify as full-time workers and therefore won't receive benefits. This is wrong and it's the PR practitioner's duty to speak up.
Similarly, just because an interest group exists does not give it an automatic right to be heard, or to receive PR support. For instance, an antisemitic, white supremacist group has now been banned in the UK by the Home Secretary as a criminal organisation. It stirs up hatred, glorifies violence and promotes vile ideology. No PR company that values its reputation would support such a group.
Likewise, the tactic of making some issue seems one for debate rather than promote remedial action is a long-standing one. Wendel Potter in his US book Deadly Spin, revealed how the insurance industry used the dark arts of PR to shape health care reform legislation. As for the tobacco industry and more recently the oil and coal industry over climate change– enough said!
"The Unseen Power" by Scott Cultip similarly documented the use of public relations in the halls of power – both governmental and corporate – and the ability of the public relations function to change social norms. PR favours many special interests. It applies its deadly arts to influence how we think and act every day.
Most of us are unaware of how PR works. Which explains why this profession has been labelled the "invisible persuaders." PR is now so deeply embedded in every major industry and the stakes have become high:
"…ethics do slip. PR often crosses the line into misleading, withholding, or simply lying. And when it does, society suffers — sometimes tragically so."

–Wendel Potter
Is this an oxymoron?
Potter is not alone in wondering whether ethical leadership in PR is an oxymoron. That is a contradiction in terms. In the case of Bell Pottinger, its founder Lord Bell saw nothing wrong in working for such questionable clients as Pinochet the Chilean dictator,  the wife of Syria's dictator, and repressive regimes in Belarus, and Bahrain.
The PR profession in the UK at least now has a code of ethics, which gives potential clients minimal reassurance about the firm they might employ.
The Chartered Institute of Public Relations (CIPR) claims responsibility for policing the profession's standards. Its actions over Bell Pottinger look laudable, though belated. The PR firm was using its unpleasant practices long before the CIPR got round to making its now much-publicised move. Many would ask: "What took you so long?"
There are many vociferous apologists for the PR business. As you might expect they express their position persuasively:
"In modern public relations, we can wield power in an ethical way by practicing servant leadership. Servant leadership seeks to empower others and facilitate the success of others. "
What is clear from the Bell Pottinger saga is that leaders determine the company culture and what employees see as acceptable behaviour. With a leader like Lord Bell ethics would not be high on the company agenda.
Apologists like Shannon Bowen quoted above suggest there is a solution to having ethical leaders in PR. It is for executives to be trained in ethical thinking. It's a shame Bell Pottinger's leaders weren't.
By the way
At www.ethical-leadership.co.uk we're mainly free of the usual bombardment of PR efforts. We resist attempts to tell a favourable story on behalf of a client whose ethics may be highly questionable.
Yet we're not immune to PR approaches. We regularly receive speculative e-mails from what appear to be freelance journalists. Generously, these individuals offer to supply informed features for publication on the site.
Such individuals do not always disguise their motives. Some admit they're acting on behalf "of our client" who would like to see their name presented on a site focused on ethics in business leadership.
Others are more disingenuous. They claim to be experienced writers. They say they merely wish to place copy with us for no discernible gain, other than the article's appearance.
It does not take much effort to deter these chancers. We first refer them to our Guest Post page that invites informed contributions. On that page, we make it crystal clear about the sort of outside contribution we welcome. We look for input from those with something meaningful to say and an in-depth understanding of the ethical dimension.
Even guest contributors though are seldom entirely devoid of self-interest. However, we screen each contribution to eliminate PR puff designed to promote solely a commercial cause or some favoured political message.
Sources:
G. Mavridis Ethics, Ethics, Ethics – Can PR ever be Ethical? Georgios Mavridis – PR blog, March 1, 2010
W.Potter, Deadly Spin: An Insurance Company Insider Speaks Out on How Corporate PR Is Killing Health Care and Deceiving Americans, Nov 2013
Special report: climate change and communications, PR Week 2016
A. Cave, Deal that undid Bell Pottinger: inside story of the South Africa scandal Guardian 5th September 2017
M. Skapinker, The Bell Pottinger debacle sounds the alarm on spin, FT, 6th September
S. Cutlip, The Unseen Power, April 1994 
Bowen, Is PR ethical, PR Weekly, June 24th 2016