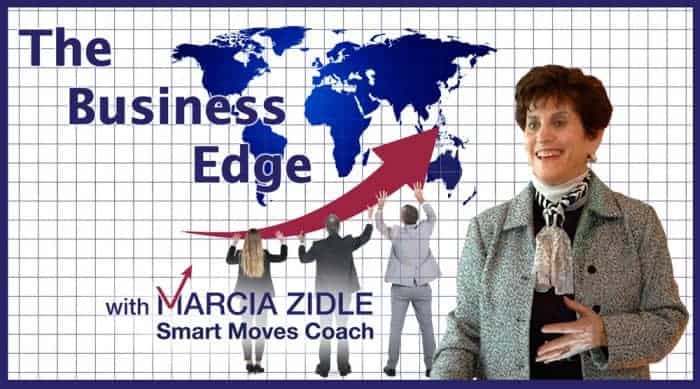 Picture This:
Your employees take pride in their work and feel accountable for the company's future. They work together to quickly solve problems that slow down service or production. They enthusiastically give their energy, time, and dedication every day even during tough times.
Well, this describes Southwest Airlines. In the pressure cooker environment of the airline industry, 30,000 plus Southwest employees somehow manage to keep the planes flying, move the bags, ticket, guide, seat and care for passengers, all done with smiles and enthusiasm. Then when that plane takes off they turn around and do it all again and again and again.
Whether you make a piece of hardware or deliver a service, success result from understanding the customer, creating a product or service that satisfies their needs and delivering value in a way that builds lasting relationships. Southwest Airlines has been doing this for almost 50 years.
What Their Secret Sauce for Success?
Here are the four ingredients that contribute to creating a feeling of ownership and comments from an article highlighting its past president Colleen Barrett.
Make People Feel Part Of Something Grand.
For many employees today, a steady paycheck alone won't motivate them to excel. They need to feel challenged and dedicated to an organization they believe is doing great things.
"One of the most important things we did for a new hire in their first year was to bring them through headquarters and let them know what Southwest Airlines is all about. Here the history and our culture is all over our walls, you can see it…you can feel it…you can to touch it. You can't do memos about it. I don't know if you've been to our headquarters, but it's like an open scrapbook and that's on purpose."
Help People Take Pride In What They Do.
When people have pride in their work, they, take responsibility for the entire job not just their own tasks. They understand how their efforts impact the company's bottom line and feel accountable for overall financial performance
"Southwest Airlines runs the place on the cheap. It's the low-cost airline, or we try to be. And we don't pay our people outrageous amounts of money…What motivates them are all kinds of things that they take pride in. They take pride in being the lowest-cost producer, being able to turn their planes around in half the time that anybody else can. Those are the sorts of things that are motivating, especially to frontline people."
Recognize Good Performance.
People at every organizational level—from the front lines all the way to the corner-office suite—must believe that their efforts matter. Compensation doesn't cause a person to give that last 10% that is often crucial. Making people feel that their performance in something that is significant goes a long way toward that.
"One of my favorite is our Heroes of the Heart program where we recognize a group of unsung heroes, people that are just not in the limelight. We've turned this into an annual event for the culture committee and hold it on Valentine's Day because we are the love airline. In this way we can recognize a work group, or a work team that gets very little recognition because of the nature of their work, but that work contributes mightily to our overall success."
Communicate, Communicate, Communicate.
When you're on an airplane and it encounters turbulence or the flight is delayed, you want to know what's happening. Not knowing makes you nervous. Employees also want to know what's happening — what's causing the bumpy ride. If people don't understand, then anxiety mounts, trust declines and rumors fly. The next thing you see is morale plummeting and work not getting done. That's why ongoing communication is so important.
"There is a constant stream of communication…. things happening in the company and the industry. We communicate with them on these and many other things on a daily, weekly and monthly basis and not just in corporate type releases but also recorded messages to employees every week."
[su_box title="SMART MOVES TIP" style="glass" box_color="#0d8fe5″]It is true that most people must work to survive and money is certainly a motivator — but up to a point. For your employees to achieve great things for your organization, they need to experience purpose, recognition and involvement in their jobs. You can lead the way by ensuring that the above four ingredients are part of your operational culture, that is your everyday routine.[/su_box]
Take a look at your employees. Do they see themselves as hired hands or business owners?
My Motto Is:
If you do what you always did, you will get what you always got. Therefore, MOVE outside of your comfort zone; that's where the MAGIC happens." To bring that magic to your leadership and business, subscribe to Marcia's monthly Execubrief: Business Edge- Smart Growth Strategies with insights, inspiration and intelligence on how to build great businesses that matter- those that do well and do good.

Did You Know That a New Kind of SMARTS is needed?
75% of leaders are derailed for reasons related to emotional competencies, including inability to handle people problems, unsatisfactory team leadership during times of difficulty or conflict; or inability to adapt to change or elicit trust. – Center for Creative Leadership. Do you want to boost your emotional and social intelligence and be a more effective leader? Let me help you do it!