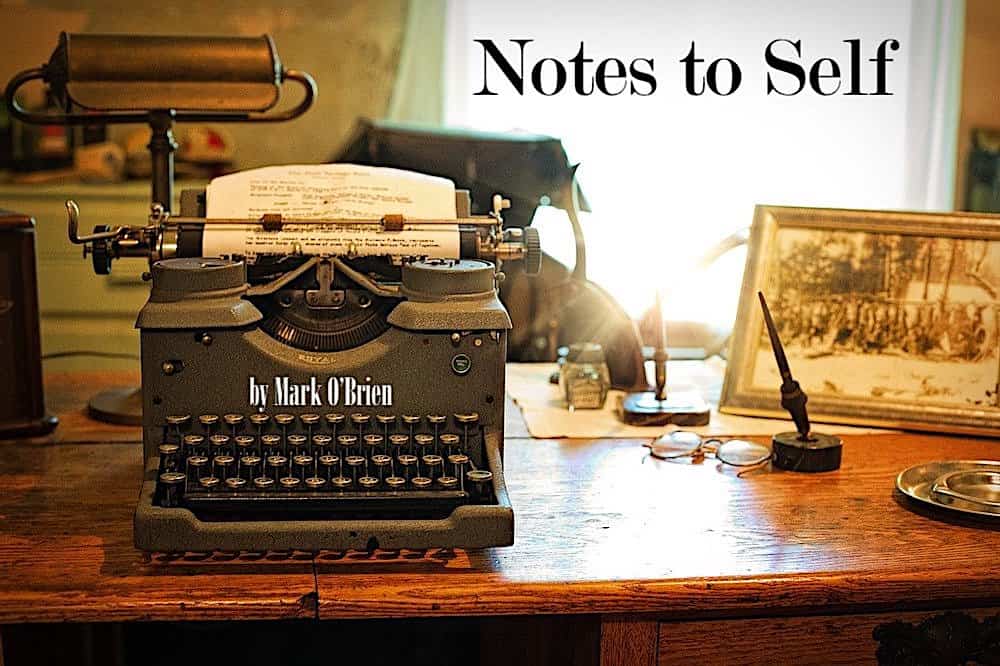 Countless people are writing, blogging, vlogging, preaching, and conversing about the coronavirus, providing survival tips, safety tips, self-awareness tips, leadership tips, relationship tips, and more. They're all perfectly justified in exercising their prerogatives to do so. This global pandemic and its consequences are, after all, unprecedented … unless they're not.
To call it unprecedented is to suggest the total deaths from COVID-19 are on a par with the 20 million people killed and the 21 million people wounded in World War I. Some 70 to 80 million people died in World War II, including about 20 million military personnel and 40 million civilians, many of whom died because of deliberate genocide, massacres, mass-bombings, disease, and starvation. An estimated 291,000 to 646,000 people die from the flu every year. Traffic accidents kill 1.35 million people worldwide every year.
I don't mean to sell COVID-19 short or to suggest we don't have to take it seriously. We do. But all things considered, COVID-19 has some catching up to do.
Perspectives
Much of what we're experiencing during this pandemic is attributable to electronic media; to its insatiable need for sensationalism; to its relentless, almost instantaneous news cycles; to its pandering to the highest orders of panic and the lowest common denominators.
Before the phenomenon of news-as-wildfire, something like COVID-19 likely would have been considered to be and would have been recorded as (versus reported as) a plague. Without social media, there are 10 plagues in The Bible alone: water turning to blood, frogs, lice, flies, livestock pestilence, boils, hail, locusts, darkness, and the killing of firstborn children. Throw in the Black Death, Smallpox, Cholera, the Plague of Justinian, and a few others, and we got ourselves catastrophically deadly epidemics and pandemics without the media means to turn them into global panics.
Other Perspectives
For reasons that aren't entirely clear to me, a dear friend of ours, a woman in her very youthful, intellectually curious 80s, lent me the 2012 novel, The Harbinger, written by Jonathan Cahn. Her timing, as it turns out, was impeccable. I'm not going to delve into the details of the story or the controversies provoked by the book. But I am going to share an excerpt from it here.
Early in the novel, the protagonist, Nuriel, encounters a mysterious stranger who presents him with a series of seals, seals being artifacts signifying the authenticity of documents, decrees, or messages of some significance. The stranger explains to Nuriel that important messages are communicated by prophets via the spoken word, through action, or in writing.
"How would you recognize an authentic prophet?" Nuriel asks.
"It wouldn't be by appearance," the stranger replies. "He wouldn't necessarily look any different from anyone else … He could be a prince or a farmer, a shepherd, a carpenter. He could be sitting right next to you, and you'd have no idea you were sitting next to a prophet."
In April of 1992, a prophet took the stage at the Paramount Theater in Madison Square Garden. He was there to tape a special for HBO entitled, Jammin' in New York. Nobody there guessed from his appearance he was a prophet. He didn't look any different from anyone else. He wasn't a prince or a farmer, a shepherd, or a carpenter. He was a comedian. His name was George Carlin.
Toward the end of the show, after commenting on the absurdity of saving the planet and citing the blind arrogance of those who thought humans could threaten — let alone save — the planet, the prophet said this:
"The planet will be here for a long, long, long time after we're gone. And it will heal itself, it will cleanse itself cause that's what it does. It's a self-correcting system. The air and the water will recover, the earth will be renewed … the planet probably sees us as a mild threat; something to be dealt with, and I'm sure the planet will defend itself in the manner of a large organism like a beehive or an ant colony can muster a defense. I'm sure the planet will think of something. What would you do if you were the planet trying to defend against this pesky, troublesome species? Let's see … what might … hmm… viruses! Viruses might be good. They seem vulnerable to viruses. And viruses are tricky, always mutating and forming new strains whenever a vaccine is developed."
As Meadowlark Lemon so famously taunted every hapless Washington General against whom he took the court for the Harlem Globetrotters, "How do you feel?"
New Perspectives
Welcome to COVID-19. This is the Big One, kids. It's the fulfillment of the prophecy.
It's our big chance. It's our opportunity to find our humility and to mind our own business
It's the time for us to practice the opposite of herd immunity — to make ourselves immune to the temptations of hubris, to get our own houses in order before we try to save the world, to avoid looking outward as an alternative to the hard work of looking inward, to do right things instead of falling for pseudo-moralistic calls to do things right.
Yep. It's a new day. And in this new day, we can choose the highly contagious practice of taking care of ourselves — to be the infectious proof that only those who care for themselves can meaningfully care for others. Or we can go back to business as usual and back in the soup whence we came.
Do you believe in prophets?