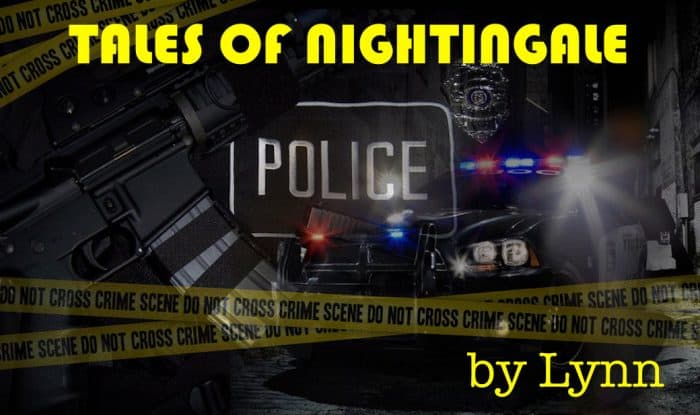 [su_dropcap style="flat"]P[/su_dropcap]EOPLE HAVE ASKED me do I miss police work, would I do it all over again, I answer them in two ways. One, I do miss it, as I was good at what I did, breaking into a male dominated field, as a career for a woman, and, NO, I would not want to be in the field today. Years ago, you were able to do your job on the streets, and did not have the restrictions; one didn't think you could over step your bounds and get away with it.
Now, these officers on the streets who protect and serve, and want to serve the public, they are micro managed, and judged, called racists among other things which makes it hard to do your job the right way. Everyone wants to blame the cops for everything it seems. Granted, there are 10% of those who seek a career in this field who have no business doing so. The remainder 90% love what they do, they want to help serve the public and make the streets safe.
I could write a book of the things I experienced in my years as a female cop, especially because I entered the field in my early 20's, 1973. Women were not wanted, nor did the career think women could do the job or handle the streets.
In the academy, I was the oldest female. I was 27. We started in the Los Angeles Sheriffs academy with 127 cadets. There were 47 females. The rest were males. I had my reservations in so many ways; I was a single mom of a small child, wanting a better life for her, which is why I left the career of nursing to go into the field of Law Enforcement.
I was working for a group of doctors where many of the female patients were married to Deputies of the Los Angles Sheriff's Department, and one day they informed me that the Search and Rescue Team was looking for a medic for the team. I said, 'well, how much does it pay and what is required? I was told that you only had to volunteer one weekend a month, go through a little training academy, and wala! ; Simple, right? Wrong. It required me to be up and out the door by 4:30 in order to be in formation by 6 a.m. Shoes polished, uniform perfect and whatever paper's had to be written from the day before were ready to hand in.
If I had not had my daughter who was barely 4 at the time, it would have been different, but she was my world, and I always had her on the forefront of my mind. I had to make arrangements with a trusted sitter to watch her, as I had no family to call on and her dad was not available. So, I would get up early in the morning, get her dressed, drop her off at the sitter and then head to the Academy, which was in East Los Angles area, a good 30 minutes from where I lived.
We had to be dressed and ready for inspection by 6 a.m. The inspection wouldn't start right away, sometimes we would be in formation for 20 or 30 minutes before the first sign of a Tact Officer, and we dare not be fidgeting, moving or talking. If so, it usually meant a 6 mile run, or a physical obstacle course, which included climbing walls, running up hills, down hills, push ups, sit ups, pull ups, just a lot of physical training.
If we had not done a good enough job polishing our brass on our uniforms, or polishing our shoes, if our uniform was not clean or pressed, then all hell broke loose.
The cadet would be singled out, and after a five-minute butt chewing; we would be assigned a 500 paper due the next day.
I recall one time, the instructors would dismiss us, give us 10 minutes to change into our pt. gear, and back out in formation. If we were not back out in 10 minutes, we would be back in the locker rooms dressing into our uniform again, and back out in formation. This went on for nearly 30 minutes. It was grueling.
On this particular day, after 30 minutes of this back n forth, we finally ended up in the classroom for instruction. After about 15 minutes, the tact officer came in and of course we had to stand for attention next to our seat. Eyes forward, and never were we to look into the eyes of the drill sergeant in front of us. As he came up to me the question was posed, " Smith" (as we were always called by our last name), does this look familiar? There, less than a foot from my face was my one pair of tennis shoes dangling from his finger. I couldn't even think, I knew I had not left anything out of my locker, I knew I had secured everything, knowing it was the death if one should cadet should leave his or her personal gear or belongings out of their locker unsecured.
I was dismissed from the classroom and made to run 3 miles, plus the obstacle course. What was unfair and a disappointing realization was that one of the girls I shared a locker with, forgot to secure the locker and my tennis shoe fell out. Hence, my responsibility.
The academy training lasted 6 weeks, and just was grueling. In the end, out of 47 females, there were only 7 left, and I was one who remained standing. Each week from the beginning several cadets would drop out for reasons from personal, to physical, to family emergencies, to not being able to complete the physical training, as well as academics. Several failed the actual street training exercises.
I was the oldest of the females, and the only one in the beginning who could make it over the wall, which stood six feet. This was due to the training I put myself through before entering the academy. In the end the tact officers were respectful and less threatening because I had proved myself along with the few females left that we could do the job as a cop. During my 18 plus years, I earned commendations, taught high school students, Introductory to Law Enforcement, wrote a training pamphlet, was awarded several awards, worked with the Explorer program, and was the first woman to make it on the SWAT team in L.A. and Orange County, but all that above did not mean as much to me as serving the public.
So do I miss police work? I miss the camaraderie of the fellow officers, I miss helping those who are taken advantage of, and I miss helping the innocent, especially children and the elderly. I don't miss taking suspects to jail for crimes that they committed, and I don't miss dealing with the drug addicts, pedophiles, thieves, burglars, and gang bangers, the homicides, or sex crimes against children. Would I do it all over again? Not sure to be honest. In this day and age, our officers are trying to do the job that they promised to do under that of a microscope, and it's sad because there are great officers out there. Yes, there might be 10 % who have no business putting on the uniform, but the other 90% are doing a job that receives little thanks. I pray for all of my brother's and sister's in uniform and know that they face an up hill battle most of the time. When they are rewarded, it's refreshing. Over time, I'll continue to tell truthful stories of my years as a cop, but I don't want to bore anyone. My daughter was my main reason for wanting to make a better life for her and I was able to do that through my Law Enforcement career. Until next time……….