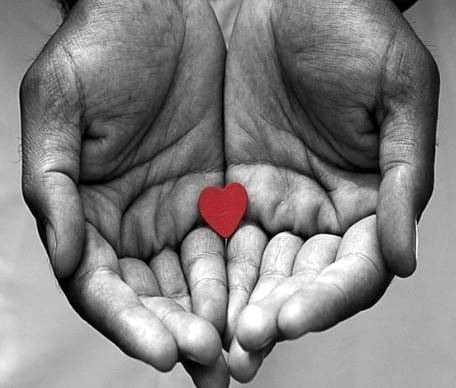 Like most of us, I send and receive a large amount of e-mails each day.  It is such a crucial part of my work.  I love e-mail because it allows me to accomplish a great deal of work in a short and efficient way.  It is just a great format for me and works well to help me be more productive and establish strong support for my clients and others.
Also like most people, I frequently forget to add the attachment to my e-mail.  Just the other day, I sent an e-mail response to a trusted colleague and forgot to add the attachment.  I had just edited the document for her and quickly dashed out the e-mail to get it to her, but forgot to click the little paperclip and get it on its way.
She responded so very kindly with a common phrase, "I think you may have forgotten the attachment" or "I cannot see the attachment."  Oops! I quickly replied and told her I was sorry for being in a rush to get it off to her and forgetting to attach it.  And, you guessed it! I forgot it again!  How could I keep doing this! She responded with "Call me crazy, but I still do not see the attachment!"  I gave myself a flat forehead and responded, "I will resist the temptation to call you crazy."  Then, this time, I double and triple checked to make sure I sent the attachment.
This was such a fun interchange over my obvious forgetfulness and being hurried.  I have had this exchange more times than I am willing to admit.  Yet, one thing never ceases to amaze me.  I cannot ever recall a time where the respondent was unkind to me.  I have been reminded maybe hundreds of times to resend with the attachment, and I cannot recall one time where someone was rude to me!
I wish everyone was as kind to me as when they remind me I forgot the attachment on my e-mail!
What keeps us from being kind to each other?  In so many life situations we see people being critical and unkind to each other.  Too often we assume the worst about people. Then, we are short-tempered, irritated, frustrated, and even angry.  It seems so many of us make a great fuss over things of no real consequence–like a forgotten e-mail attachment.
What if we practiced generosity?  What if we assumed that people are doing the best that they can with what they have at the time?  What if we gave them the benefit of the doubt?
I have loved digging into the work of Brene Brown.  One of my favorite things I have learned from her work on Rising Strong and Daring Greatly is the concept of what she calls "Living Big."  She challenges us all to live BIG!  BIG stands for "Boundaries, Integrity, and Generosity!"  I just love this.
When we have boundaries, we make sure we are taking care of ourselves, respecting the relationship, and honoring the trust we have between us.  Boundaries say that I know where I begin and end and where you begin and end.  We operate within the level we have earned together in our history of interactions.  Boundaries help ensure respect, honor, and trust.
Integrity is being true to what you said you would do.  It is being real.  It is being authentic.  Integrity is operating the same in private as you do in public.  Integrity is when you are the same with your subordinates as you are with your superiors.  Integrity is a powerful key to happiness and peace.
And, finally, Generosity.  Generosity is assuming the best in all people.  It is striving to believe that most people are doing the best that they can at that time with what they have.  It is giving people the benefit of the doubt (and we hope they will do the same for us).  Generosity is so powerful.  Life's many relationships become so much easier when we put a generous tag on the events that happen around us.  Assume the best.  Give people grace!  It just makes things so much smoother!
I saw it with my friend and my attachment amnesia and appreciated her kindness and humor in relating with me.  I value the many who have extended me the same generous interpretation of my error.  I can chuckle at myself and my foibles and move on!  Such is the power of living big and being generous.
So, let's be as kind to others as we are when they forget the attachment on that next e-mail!  It is just a better way to live!