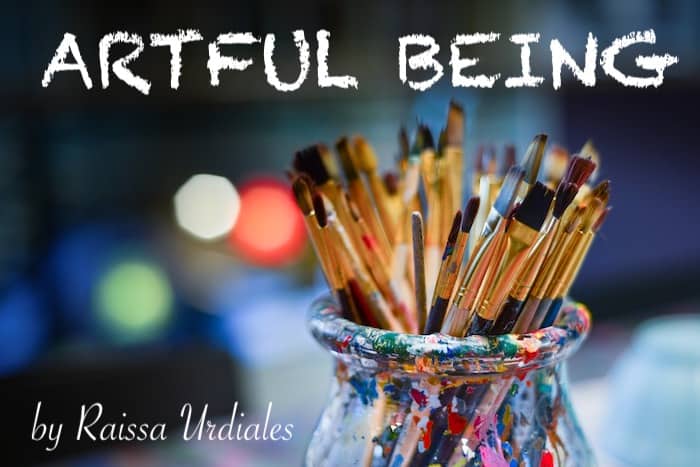 It all started two years ago with a simple paint night.  A friend's boyfriend organized a surprise party for her birthday.  Now being a person that is not much for socializing and especially not on a weeknight, this was a big deal.   I was tired after spending the day on calls and in meetings and really wanted to just go home after work.  But alas, this was a young woman that I had been mentoring on project management and it was an opportunity to meet her parents from out of town.
I got to the event in time to get the details of what the night had in store.  The guest of honor was not there yet so we waited patiently for her arrival.  I met her parents and did my normal observation of those around me.  You might say I am a classic introvert.  When faced with a crowd I am happiest quietly listening and observing others.
When the big arrival was about to occur we snuck into a back room.  We waited as she entered with her boyfriend and then came out as a group, with her parents leading the way.  The smile on her face when she saw me was priceless.
Like I said, me, introvert, work all day, out on a weeknight, never happens, especially when there is a large group of strangers involved.
After the big surprise, we all took our places at our easels and put on our smocks to cover up our clothes in case of paint mishaps.  At first, it felt odd to even attempt to paint.  I had done work with clay and sketched in my younger years but it had been a while since I had done either and painting was definitely not my "thing". We followed the instructions given by the instructor who assured us that we would not ruin our paintings.  There was music playing and one of the guests offered to sing.  His voice was amazing.  He was there with his significant other.  He sang into her eyes and it felt as if every note began deep within his heart and permeated her soul.
After we were all complete it was time for cake and to wander around the room to see everyone's creations.  It was amazing how different each painting was.  We had all been instructed by the same person, all had the same tools yet not one painting was exactly the same.  Some were more colorful, some substituted a palm tree instead of the instructed tree, some did an image that was nothing like the one that the instructor had guided us through.  The guest of honor laughed when she showed me hers as she had "messed-up" her tree so she decided to put an arm with it holding a drink and a little smiley face on its trunk.  "Might as well have fun if it's not going to turn out" was all she said.
It was that night that I realized many things.
We are all unique and have unique ways of looking at life.
Some will follow the instructions and some will not, and sometimes in the not following, the most beautifully unique things are created.
Spending time doing something creative can allow us to discover hidden talents in ourselves and others.
Even when we "mess-up" we can still have fun.
Even when you are tired, and would prefer just going home for the night, sometimes doing something new will open a world you never knew was possible.
Since then I have painted over 500 paintings.  I start most every day painting in the early hours of the morning.  It frees my mind of the clutter that language sometimes causes.  I find that my observation skills are much more in tune with seeing what is actually in front of me.
I now pay more attention to patterns that surround me like the limbs of a tree that are similar to the veins in our body and both are a roadway for precious liquid that gives us life.
In my corporate life, I often wondered why this type of activity is not more prominent.  In my opinion, going for that after-hours drinks or out to lunch is great for talking but don't you think we talk enough?  Sharing a mutual experience with others and seeing the differences on the canvas can bring a team even closer.  You never know, you might find a hidden talent you never knew you had and open up a beautiful world you never knew existed.