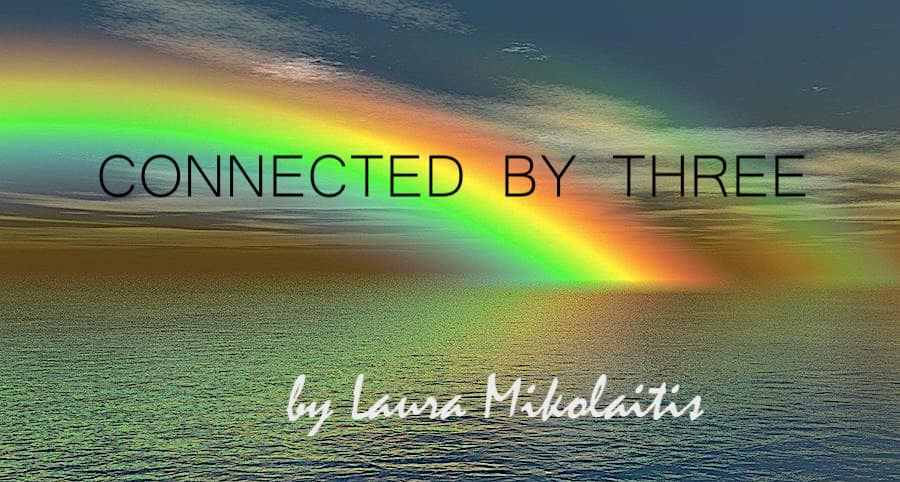 In my blog entry, "About as Naked as it Gets," I wrote about finding a way through loss and pain. Stripped naked with a volcanic eruption of emotion, I transcribed my feelings into words about my journey thus far with grief. Deeply missing my mom and my aunt, who were two pillars of strength.
With Mother's Day just passed, both of them have been on my mind. One might even say that I checked out on Mother's Day by keeping myself busy, so I didn't have to feel the loss – again. I also dodged social media a good part of the day. Some may call it avoidance, I prefer emotional preservation. I mostly succeeded until late Sunday evening after my husband and canine child were fast asleep. It was then that I let the tears acknowledging the day and my mom escape – all while cleaning the bathroom. Like I said – keeping myself busy.
Anyway, back to you Anonymous. It's rare that someone leaves a comment on my blog posts here and that's okay. I still keep coming back; albeit sporadically. But, this entry is dedicated to and inspired by you "Anonymous" because you left a message and it touched my heart.
I likely will never know who you are, but I need you to know that each time I go back to your kind words I smile. And sometimes when I read those words, it even brings tears to my eyes.
You say, "others will find something in your writing that moves them forward," and I wonder, "will they?" It's my hope as a writer – can I even call myself that – that something will resonate with someone. That, perhaps, when they read it, they will connect or feel inspired or also find the courage to share their story.
I'm not sure how else to navigate the waters I continue to find myself in other than to write. Except for those dark times when my mind takes me somewhere other than where I'd like it, and I retreat. Battling the internal demons, feeling like something is missing, wondering if I'll ever fully commit. And yet, here I am. Back to writing. You would think I would get the hint.
But I am learning that this is where I work it out. Coming here allows me to map out the complexities in my mind and find the elixir to help me heal, to grow, and to learn. There's always a blank page here to greet me. Quietly inviting me to let it out and me never knowing whose eyes may fall upon my words.
And, as you so clearly pointed out Anonymous, my "naked emotions are the healthiest showing there is, and I'm proud of you."
To this, I say thank you, Anonymous. Sometimes letting myself show my vulnerability and wearing my emotions makes me feel like an outlier. But you remind me that it is okay to be this person. Although, I do struggle with being me sometimes. Then again, I always have.
This leads me to my next point. The part where you said, "Your mom made good stuff…that lasts." I try to remember those words each day; especially lately when life seems to be challenging me at every turn. She was such a courageous woman. Never afraid to be herself. Never afraid to speak up. Never afraid to put herself before others. Never afraid to give me a good swift kick in the ass when I needed it.
I'm grateful to you, Anonymous, for reading my words and for sharing yours. Whether you realized it at the time, you were giving me the kick I needed to get out of my head. Slowly but surely I come back to your words for reassurance, for encouragement, and for inspiration. Thank you for giving me this gift.
I've been feeling lately like something is missing and I haven't been able to pinpoint it. There have been so many changes in my life this past year and a half, and I realize in some ways I am still adjusting.
So, I've been remiss in writing and in exposing those inner layers of late because I haven't been able to get out of my head. Until now. And that missing piece? Well, I'm pretty sure it's this: writing. The place I stray from and come back to and stray from again. When it's missing from my life, so am I. I guess you could say I am the prodigal writer returning home. Because when I'm here, I am home. Does that make any sense?
As for that "track for your journey," Anonymous, here's hoping because I don't always feel like I am doing great. I try, though, and sometimes I fail. But here I am back it. Resilience in one hand and gratefulness in the other.
I don't know who you are, Anonymous, but again I say "thank you."