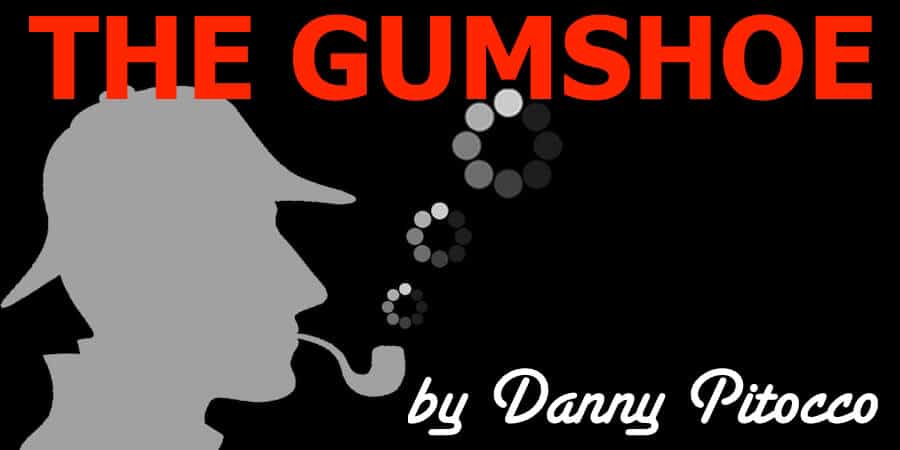 Darth Vader's lightsaber was awfully bright.  It illuminated the faces of the nearby storm troopers who were all crouched down in the darkness of the 0-dark thirty-night operation.
All of the mother sons patiently waited with their building anxiety that was lightly sprinkled with some anticipation for good measure of what would come.
Did Gumshoe mention that Spiderman was also waiting inside the shadows? Spiderman was already prepared to spring "down" into action.  He too had developed an excited anticipation of the daring derry-do of this night's escapade.
Mr. Vader's lightsaber made quick work of swiftly slicing through the weathered wrought iron "burglar" bars that encased the 6' x 6' roof skylight of the warehouse.
There were a series of about a dozen roof skylights that were equally situated upon the roof of the four-story "warehouse of mystery and intrigue".  The said warehouse of wonder was located within the light commercial industrial zone of the City of Glendale, California.
All of this may seem surreal to you gentle readers.  Nope!  It was all real.  It was not Gumshoe's flimsy fable of fantasy folks.  Gumshoe just decided to add some technicolor details to the drab black and white details of police work.  No cardboard cutout of Sergeant Joe Friday of just the facts.  Boring!
Now for a generous helping of some background details for you folks.
"Rudy" was wearing his large welding mask as he expertly utilized the acetylene torch to remove the skylight metal bars.
Note:  It was a physical challenge to manually pull up Rudy's welding equipment tank. without causing an unfortunate spark. This of course would be the catalyst causing the expected (Oh shit!) explosion that would launch several of us crime fighters into kingdom come and directly onto the lap of Jesus.
The stormtroopers were "Bill", "Steve", "Raul" and Gumshoe was the aforementioned spider-guy.  (No flashy leotards)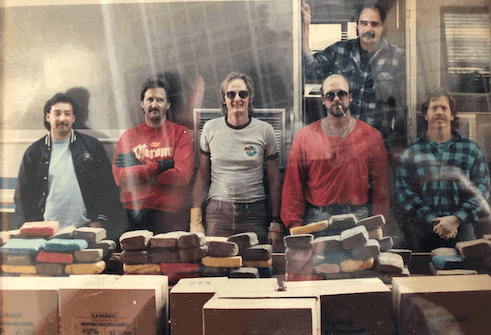 All of us were Narcotic Detectives on special assignment to the Orange County Regional Narcotic Suppression Program. The program targeted large-scale narcotic trafficking organizations (cartels) that operated on a national level.
Gumshoe will not disclose the tradecraft nor the investigative resource secrets that put us onto that Glendale warehouse roof that night for security and operational integrity reasons.
Our designated case agent had a well-written probable cause statement coupled with a sworn affidavit for the application of a "covert" (surreptitious) search warrant for the warehouse. The search warrant was reviewed, approved, signed, and issued by a state judge for us narcs to execute the warrant.  The wheels of justice now turned forward. Onward Christian Soldier!
An overabundance of detailed planning and absolute coordination hummed along on several fronts and within several jurisdictions. The goal was to make a covert entry into the humongous warehouse without leaving any evidence of our coming and going. It was critical that the drug trafficking players did not discover that us narcs were on to them.  We also had to ensure that we did not have any other unexpected guests witness our presence.
Gumshoe cannot tell you how we did that simply because today narcs do use the same modus operandi.
The next goal was to obtain additional evidence of the large-scale drug (cocaine) national trafficking operation. You see folks that we had reliable intelligence that the crooks were using a Class A, 35' motorhome to transport the kilos of coke to New York. Additional investigative resources revealed that the approximate load of about 2,500 kilos (a kilogram is about 2.2 lbs).  Each kilo would be estimated in value (after being cut several times) and distributed through a series of middlemen to be between $60K to $80K per kilo once it hit the streets of the Big Apple.
This "Trojan Horse" motorhome was confirmed through intelligence to be parked inside the warehouse.  Intelligence also revealed that it was within days of its sojourn to the Empire State.
Due to Gumshoe's past SWAT training and experience. Gumshoe deftly employed his rappelling skills once "Rudy" and company lifted off the skylight's burglar bars and "Rudy" easily unattached the plexiglass skylight cover. Adroitly and rapidly, Gumshoe landed his "Corcoran" jump boots onto the terra firma of the warehouse cement floor.  "Houston, tranquility base has landed!" Gumshoe briefly thought.
Easy-peasy and easy does it "Spidy-Gumshoe"; now release the gold line rappelling rope from the harness and unlocked the ground level interior warehouse doors.  Welcome in boys and show yourselves around.  Time was of the essence as each team member efficiently effective their assignment.
A small hole was drilled into the outside roof of the motor home.  Voila!  A sample of the white powder residue from the drill bit of the portable handy-dandy Black & Decker was obtained. A "NIK" portable drug packet revealed a dark blue that indicated a positive presumptive test result for the presence of cocaine hydrochloride.  Bingo!
Note: We made a few more roof holes and obtained further residue (from other pristine drill bits).  All "NIK" positive for coke – the real thing!
Within the space of an hour folks, all of the interior warehouse doors were secured; the upper exterior roof of the Class A was patched (not visible from prying eyes).  Thanks to the fast-drying super glue. Gumshoe was back into his rappelling gear and just like Mary Poppins, a scratch of his nose, and off Gumshoe went as "Rudy" and company did the old heave-ho! The skylight's plastic was reinstalled.  The wrought iron bars were expertly welded back into place.  No Gorilla glue necessary.
About a week later . . . the motor home was en route on the interstate, out of state, and it was subsequently stopped by the "Chippies" (The California Highway Patrol, also known by us street cops as "Triple-A with a gun).   The driver and passenger were arrested (No Hablamos English)  The Class A was seized. Other multiple search warrants tied to our investigation were served throughout the greater Los Angeles basin.  Knock, ID, Crash, Boom!  Manos Arriba!
Lots of players were arrested; dope, guns, and mucho dinero seized!  Ah caramba! Case closed with more never-ending cases going for Darth Vader, the stormtroopers, and for Spiderman to use their superpowers again for good against the forces of evil!
That's all for now my kind folks from the annals of Gumshoe's lawman experience.  Lots to ruminate about for sure! Always remember to love the ones who love you and even try to love the ones who don't.
Coram Deo
PS:  Gumshoe knows that none of you'uns will ever look at a Class A motorhome on the highway the same anymore; regardless of the "Good Sam" sticker affixed to its rear.