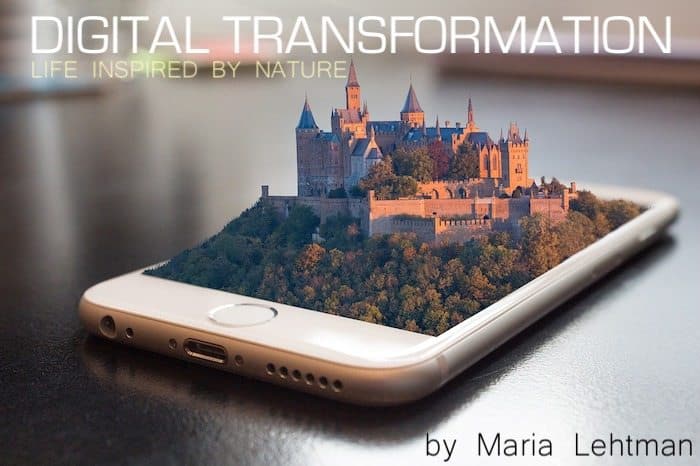 Social media is the ultimate equalizer. It gives a voice and a platform to anyone willing to engage.

–Amy Jo Martin
These past months have allowed me to dive deeper into an area I have always been keen to promote: enterprise social media. It is a topic worth exploring because it dictates so much of our daily life. According to AdAge consumers spend over 5,5 hours a day with digital media. Whether you publish posts yourself, read and share them, we are all influenced by the power of social media. It also remains one of the most controversial topics what comes to content sharing. In the foreseeable future, I cannot see that changing. Social media will evolve and eventually 'enterprise' will become a larger concept than it is today: an omnipresent, online society. New generations will always change the way a society behaves, digital natives will see it happen.
Exploring some of the social media myths can be helpful if you still procrastinate how to approach social business, or if you manage teams starting their own development.
The 5 social media myths and your benefits in conquering them:
Myth #1:  "Social media is not a serious business tool"
31% of high-growth firms (greater than 20% revenue growth) have a formal employee advocacy program in place for sharing business content (more than double the percentage of all other firms) and 27% of those reported shortened sales cycles. (1) The seriousness is given further weight if we think about the power of an individual: for the first time in the history of influencing anyone with access to online tools has the opportunity to become an influencer, a game-changer, in an international scale. Selecting a media e.g. like LinkedIn (467+ million members) (2) indicates that you are helping your network of professionals to become more productive and successful, providing value to your business relationships. (3) Twitter's growth has continued to plateau but if you are established with a business account it continues to be a viable tool. Other tools like Instagram and SnapChat create a visual moment in time. They work best for enterprises with a story unfolding in seconds (one example: celebrity-endorsed products). (4)
Your benefit: Personal empowerment: You gain a voice in internal and external publications. If you want to influence a positioning of an offer, technology, people & career development, life-work balance or any other topic, enterprise social media is an easy way to connect and start sharing your thoughts and constructive suggestions. You may find many other like-minded people who support your point of view.
Myth #2:  "I do not have anything special to share"
Our professional network consists of people with a decade or a few of experience in the telecommunications and other industries. We have hardworking, successful and valued employees with international networks and experience ranging from complex deployment and program management to transformational leadership. Yet, many feel that they would not have a story or two to share with their peers.
Your benefit: Self-branding and development: Through developing your social media presence you gain an opportunity to define your own brand and communication style (5). Your ideas and approach are unique. Why do we win or lose, succeed or fail? What have you learned? Writing, creating visuals and expressing your thoughts is an effective way to develop yourself. As a bonus, you might learn something new about yourself.
Myth #3:  "No one in my network is using social media"
Communication is a two-way street. To make your social media engagement effective, you need to invest the time and effort to create your network, look for topics your contacts and customer segments are interested in. You need to discover which media they are already engaged with. Follow what your contacts are posting, comment and contribute to their content. Personalize your messages for the network, geography, and segment you are networking with. (6)
Your benefit: Current information and networking: all social media tools drive for developing people networks. When you prepare for a meeting you are looking for current information about the company and the people you meet. A social business network can give you a quick 10 min snapshot of key contacts, their network, influence, and interests. It gives an opportunity to post current news topics supporting your agenda and show interest in your customer's online presence.
Myth #4: "I do not have the time to be in Business Social Networks"
Do we ever have the time to learn new communication styles unless we plan and take the time? How about scheduling 20 min per week in your agenda to start with. Time is limited to keep in touch with all of our customers and partners. What happens during projects and RFPs (Request for a Proposal)? We get locked into a few major programs for 6-18+ months and fall out of touch with other customers. Outside our focus area, we have effectively opened the door to competition.
Your benefit: Consistent networks with soft-marketing: Through social media tools you can easily keep frequent contact with a large network of customers and prospects. Even if you do not have the opportunity to be in regular face-to-face meetings your network will remember your profile. They know you are interested in sharing current events and business information with them. You will not fall off the radar.
Myth #5: "I do not know how to start. My manager is not in social media either. I don't know if I can."
Management culture varies country by country even within the same enterprise. You may find that your managers are not engaged due to e.g. #4: lack of time. Let your management and sponsors know that you are interested in developing in social business. Get their buy-in to include it in your personal development plan. Look for training and mentoring from other colleagues, departments, and peers who are further along using social media engagement. (Examples of free on-line social media classes (7))
Connect & share: Read your company's Social Media Policy and Guidance. Connect with industry partners for training in social business skills. Start by sharing news, company press releases, and topics you are most familiar with. Take the time to learn who you are and reflect on what is happening around you in other business units and outside our company: in the market place, competition, technology, science, news, psychology… Look for inspiration and stay curious.
Your benefit: It is all about people: In highly complex, international B2B organizations we will not gain enough time to show the world who we are as professionals and persons through legacy sales engagement. Superb skills and the resilience of global teams in sales, programs, deliveries, operations, etc. remains largely hidden unless the achievements and lessons learned are shared. If we took the time for 30 min a week sharing our knowledge, multiplied by, say, 5'000 people, it would not go unnoticed in our marketplace.
Through Social Media, we have the power to change the world one word at a time. Use it well. Carry your responsibility in the world you create.

–Maria Lehtman
Wishing you all success in social business development and courage to become thought-leaders!
---
References and more reading:
(1) Tribal Impact: Social Advocacy Benefits to Both Employer and Employee. What's The Impact On Business Performance
(2) About LinkedIn
(3) LinkedIn: About us. Mission.
(4) Percolate: 10 Essential Social Media Marketing Statistics for 2017
(5) Bryan Kramer: Six Types of a Personal Brand.
(6) Creating a strategy for using LinkedIn for B2B marketing
(7) Buffer Social Blog: 37 Free Marketing and Social Media Classes to Elevate Your Skills Today