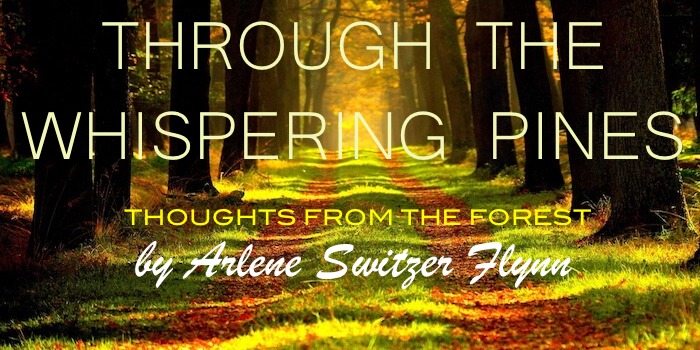 I thought I would tell you what happened over winter out here in my Forest. It took a while to recover thus the late report.
I went into such shock that it became necessary to take a nap early on a Saturday afternoon. It was either that or figure if it was five o'clock somewhere and visit Miss Merlot to overcome my emotions.
Every time you turn on the news these days all you hear are the horrors of the world we live in. If you don't get your fix of world and local news to damage your mental stability, you can always find a reality show to fill in the gaps.
Me, I'm from the old school. WORK being a four letter word of the right sort and I'm going to tell you that it still does exist and it's about to give itself a facelift.  You corporate types might want to consider leaving your egos at the door of your corner office when I'm finished.
My darling daughter wanted her car detailed. She could have left my Forest where she shares life with me and her dad to deposit her vehicle for ten plus hours with an expensive owned by a big corporation based in China and wandered around the adjoining mall in the big city to get it done.
Naturally, they would have been happy to detail her nice new car, charge her lots of money and treat her as though she should be happy and grateful for the privilege of their very presence and convenient location. She would have been ask to chose to be number fifty in line for their fabulous detailing price list. "Just check the blocks little Lady and you will be out of here in say a few hundred dollars from now, her personal assistance being assigned to the detailing of her car, there to take her to the cleaners with a smile on his face would be thinking."
Oh, and let's address this issue of time. Customer service seems to have a broken clock these day therefore no one seems willing to actually guarantee the time of completion, damage that might occur etc., etc, etc. Just leave your credit card via pre-swipe of your card and go sit on a bench or as I mentioned earlier wander through the mall for hours and miles of walking.
Corporate thinking, being what it is these day the only deal in town, leaves us all as it could have left my daughter with little option but to choose the pale face rider behind the customer service counter. He would have her too push the appropriate buttons on their computer screen and agree to sign your life away; last button to the right that says agree to all terms and conditions before dropping keys in the happy to oblige slot.
Daddy had a daddy daughter talk with her and it was decided she might want to call some little guy just getting started with a van, cleaning supplies and such. I can't be sure why she agreed to take his advice other than the last time she left us alone, UN-supervised, we were either on the roof again sweeping the leaves off or into some other nefarious things she deems dangerous we are famous for out here in my Forest.
Sooooooooooo, this young fellow shows up to detail her vehicle and the crapper is on time. Imagine that? His britches were not hanging down to his knees showing his bad taste in underwear. He was neat, well-mannered and went right to work. His van was filled to the brim with all the equipment and cleaning supplies he needed to accomplish the task of detailing her fancy, handy-dandy, much-loved hybrid vehicle.
I should tell you up front before we go any further the need for the car having to be detailed occurred over the winter motoring back from a trip to up-state New York traveling through a horrible snowstorm that had hit the entire east coast.
Let's just say it was a job of all jobs and to top it all off the dogs had taken the trip with her as well. Two shedding creatures filled with lots of love having rolled in all matter of mud, snow and farm manure while there visiting with friends on their dairy farm.
A big smile crosses the young man's face instead of a frown as he begins working. I thought I heard him whistling as he worked away but I can't be certain as her dad was watching a western on the television. I think it a fact he was born in the wrong century and no one is going to drag him into the twenty-first.
The young man knocks on our door after a time for her to come out and take a lookie see as he politely tells her he had finished his chore.
I follow being nosy and curious as to how all this magic can happen from a tiny little van parked next to her fancy pants hybrid vehicle. I still drive a stick shift that runs on gas, thank you very much, I think to myself.
Having been with her in her car for ride to town, I'm convinced you need a degree in computer science to drive the dern thing. Oh, by the way, when she turns her vehicle on this little box comes up and says" Elsa's Brain". This might be a good time to tell you she's been to the dealership she bought the car from a number of times the reason being her brain crashed from a computer error of some sort or the other.
To my discovery, a forensic CSI agent looking for DNA evidence would have thrown up his hands and given up. The inside and the outside of her vehicle was showroom ready.
I'm thinking this is going to cost you a fortune daughter.
The bill, oh the bill; my first thought as a southern woman were I would get the vapors and need the smelling salts. It was half the price of a big city job and the work was well; the work was simply outstanding. Her vehicle was show room ready if I might say so again and I will. Her vehicle was show room ready.
Industrious hard-working folks do exist and in my opinion, they are the future of our country.
This young man offered something unique, a job well done with a smile on his face coupled with appreciation for the opportunity to do it.
The corporate world should take a lesson from him, not to mention, the managers and other employees that spend the day complaining about how much they hate their jobs and are on the hunt for more money with less to do for their paycheck.
I'm not finished yet.
There are a lot of folks that are intentionally or not out of work wandering around scratching their rears whining in their beers tapping away texting on their cell phones wondering when they get a turn to begin again. Turns aren't free folks you must earn them, create them, dream them and be them. Listen up and learn from this young fellow because one day you will find yourself seeing him on the news representing one of those fortune 500 companies. HIS! The one that understands the word WORK and CUSTOMER SERVICE not only provide a path for success but continued success.
We need to make some serious decisions folks, do we keep doing what we're doing, allowing what we've been allowing or are we going to reinvent the four letter word WORK.
You know that 1776 one we promised ourselves.
Pass the Knowledge On!