In partnership with B2B Global Networks (B2B), we're pleased to announce that Paul Wayne, Founder of B2B (based in the United Kingdom) has joined BC360° as Director of Creative Partnerships, a new role uniquely designed to match Paul's renowned international expertise in the virtual world. Paul's legacy includes coaching and mentoring entrepreneurs and working with organizations of all sizes – from start-ups to multi-million  -dollar businesses. Paul not only thrives on helping people and companies get to grips with the power of emerging social and interactive technology, but he continues to build the right networks, credibility, and connections to ensure he (and we) remain at the forefront of future developments.
BC360° Founder, Publisher & Editor-in-Chief Dennis J. Pitocco noted:
"Paul has become the consummate, international Business Networking Expert. His work has taken him across the globe, turning business networks into global brands, serviced by a top-notch staff who have then expanded the operation even further across more continents and regions. He is a self-taught, results driven, a passionate marketing professional, and constantly leverages his wealth of experience in order to help organizations and their leaders achieve their objectives. Paul represents our first critical step from the USA into Europe and given his credentials, he is the right professional in the right place at the right time for everything we hope to achieve on a global scale"
Newly appointed Director of Creative Partnerships, Paul Wayne noted:
"Over my last 20+ years in the Marketing and Business Development industry, what has kept me excited and gets me out of bed in the morning is the opportunity to join, lead, and transform high-performing teams. I've played a wide variety of roles ranging from founder to CEO to COO to CMO of some really amazing companies. and each of them has come with some incredible rewards and learning experiences. For the next chapter in my career, I wanted a role that would challenge me to leverage all of those insights (and bruises) to contribute to a once in a generation company. For this reason, I'm ecstatic to be joining the Bizcatalyst 360° Team as Director of Creative Partnerships, and I simply couldn't be more excited. I have had the pleasure of knowing Dennis for a number of years now, along with his vast business networks and social media reach, and am honored to work directly with him as we create more success stories around the world."
About B2B GLOBAL NETWORKS
B2B Global Networks managed service solution delivers some of the most effective and sophisticated social advertising campaigns in the world. We have worked for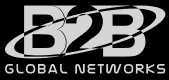 clients of different sizes, from start-up to large multi-national businesses. A thorough understanding of data and expert knowledge of the unique characteristics of the social media space enable us to deliver consistent performance at scale for a broad variety of clients. We have experience in a wide range of business-to-business market sectors for our clients, and have undertaken marketing projects nationally and internationally for SME's and large MNCs (Multi-National Corporations); working with Founding Partners and Board Level Executives in over 100 companies.
Today, we continue to build on our enviable reputation for providing excellent care and first-class service to our business and personal clients alike.  We have a strong presence in the United Kingdom, United States, along with numerous clients in the Middle East and South East Asia. We predominantly work with SME's and service businesses across many sectors. B2B Global Networks have active business networks with over 1.5 Million current members which we'd love you to get involved with and we also actively encourage feedback on our global business networks. Obtaining regular reliable management information is vital to the continued success of any business. B2B Global Networks can provide a fully comprehensive service helping you to identify and take advantage of opportunities in new target markets.
About BIZCATALYST 360°
BIZCATALYST 360° is an award-winning global media digest – delivered as a "one-stop digital resource" for busy professionals seeking cutting-edge insights,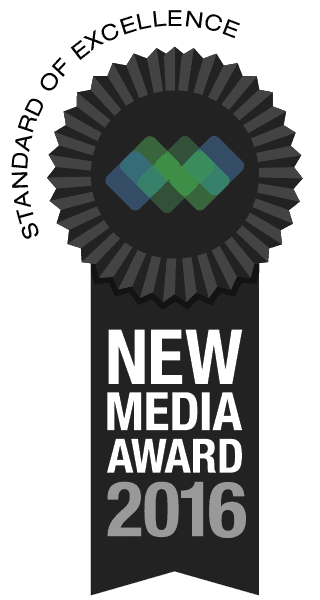 intelligence, and information across all major business sectors – and beyond. We believe that success in the future is about knowing the ideas that allow you to manage and master this universe of information. Therefore, we aim to help you move above and beyond random information, toward real knowledge, offering big ideas from fields outside your own that you can apply toward the questions and challenges in your own life. When it comes to news, trends, and insights that affect your industry and your life, balanced against your busy schedules it comes down to quality, not quantity. That's why we're content curators, not "copy-and-pasters." Our experienced Editors deliver relevant content with above-average engagement rates across dozen+ industries while covering a broad array of business & personal subject matter. All of this, complemented by the unique perspectives of our team of Columnists and Featured Contributors. The end result is a one-stop forum where you can enjoy an optimal speed of knowledge founded upon RICH, UNIQUE, RELEVANT, INFORMATIVE and REMARKABLE thought leadership.