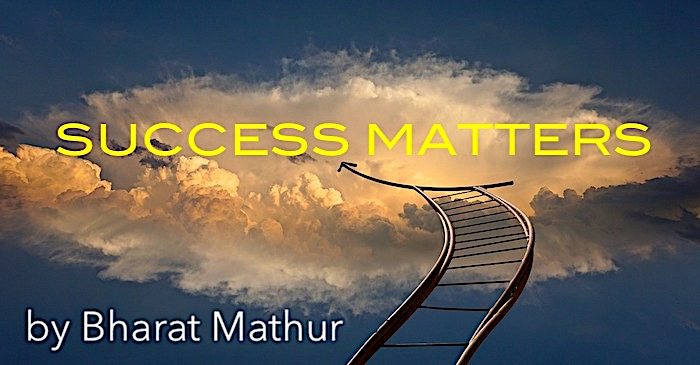 Every one of us, around the world, feels the effects of COVID-19. At the same time, the global economy has suffered a terrible blow. I wonder where those 'Leaders' or 'Misleaders' are hiding that spoke vehemently against the Biological Weapons and Germ Warfare that Saddam Hussein of Iraq was going to unleash in 1992. Their focus of attention was Iraq. We have not heard a word from President Clinton, VP Al Gore, Mm Nancy Pelosi, or Mm Madeline Albright, either. These high-flyers were among the most vocal opponents of the regime in Iraq, as well as scare-mongers that made the U.S. seek out and kill Saddam. Where is their conscience now, although there exist sufficient proofs against the current Chinese dictator?
The present situation demands an even harsher punishment for the Chinese leadership as a whole. Why, because every evidence points to the cowardly act of their puppet-master.
He is squarely to blame for unleashing the Corona Virus on the innocent public around the world. I would categorically explain the evil designs of this rogue 'leader' that all the governments across the world have watched in silence and dared not condemn. I am very positive the Chinese authorities already possess the antidote for the virus but prefer to take their own sweet time to gauge the full potential of their dastardly act, before releasing the same to their allies.
Could there be reprisals against me? Sure.; Being already past my prime I am not so much attached to life anyway.
Will I be eliminated by the Red Army of the Chinese government? I expect it sooner rather than later.
Will my government protect me if they came after my family or me? I doubt it because these are spineless opportunists that hold power for a few terms and then retire with perks for life. To them, I am just a single, non-descript entity that is better dead than alive.
The onslaught unleashed by Corona Virus 2019, is no less dangerous than that from any perceived biological weapon that so many leaders had been warning us about, way back in 1998. Thankfully, that unproven threat is long gone, but the doors are wide open for any other regime to follow this path. The most significant danger lies in its fast, undetectable growth by transmission from person-to-person. And of course, it does not need any sophisticated, high-powered delivery system. There was not even the slightest hint that such a danger could come from China.
The United States government went to all extremes to uncover the allegedly heinous plot of Saddam Hussain, the erstwhile dictator of Iraq. Alas, they did not find any solid proof of the same, at least not anything worth an iota of concern for public safety. Isn't it time to think and act in the same way against China and its dictatorial President for life?
If his goal was not an absolute power, why did Xi force the Chinese people to accept him as their supreme leader for life? 
It gives him total control over everything that happens in the world's most populated country. 
No facts ever come out of China until and unless duly vetted by his cronies. 
No one has the answer to why the coronavirus failed to spread widely within China first. 
We all know the age-old wisdom of Sir John Dalberg–Acton. He is perhaps best known for the remark, "Power tends to corrupt, and absolute power corrupts absolutely." 
Here is a snapshot from the afore-mentioned scare of biological weapons:
"One way or the other, we are determined to deny Iraq the capacity to develop weapons of mass destruction and the missiles to deliver them. That is our bottom line." President Clinton, Feb 4, 1998.  
"Iraq is a long way from [here], but what happens there matters a great deal here. For the risks that the leaders of a rogue state will use nuclear, chemical, or biological weapons against us or our allies is the greatest security threat we face." Madeline Albright, Feb 18, 1998.
"Saddam Hussein has been engaged in the development of weapons of mass destruction technology, which is a threat to countries in the region. He has made a mockery of the weapons inspection process."
Rep. Nancy Pelosi (D, CA), Dec 16, 1998.
"We begin with the common belief that Saddam Hussein is a tyrant and a threat to the peace and stability of the region. He has ignored the mandate of the United Nations and is building weapons of mass destruction and the means of delivering them." Sen. Carl Levin (d, MI), Sept 19, 2002.
"We know that he has stored secret supplies of biological and chemical weapons throughout his country." Al Gore, Sept 23, 2002.
"Iraq's search for weapons of mass destruction has proven impossible to deter, and we should assume that it will continue for as long as Saddam is in power." Al Gore, Sept 23, 2002.
On Feb 17, 1998, President Clinton delivered a speech at the Pentagon. Excerpts from that speech include the following comments:
"The UNSCOM inspectors believe that Iraq still has stockpiles of chemical and biological munitions, a small force of Scud-type missiles, and the capacity to restart quickly its production program and build many, many more weapons."
"The risks that the leader of a rogue state can use biological or chemical weapons on us or our allies is the greatest security risk we face," Madeline Albright.
I want to remind our 'Leaders or (misleaders)' around the world of an urgency to check the designs of the current government in China. It poses a much more significant threat to the entire Universe than what the U.S. government felt about Saddam.
Xi Jinping has already proclaimed himself to be the President of the Chinese Republic for life. Does that give anyone an indication of his dictatorial power? If not, we can always look back and see how different viruses originated from that country over time. Perhaps, those were trial runs for something bigger. In case you have second thoughts or reservations in calling a spade a spade, I can understand.
Can somebody please explain why the rest of China, other than the originating city of Wuhan, remained unscathed?
China is the most populated nation on the face of the earth. Population concentration in China is seven times denser than in the United States, and yet the viral infection from person-to-person failed to spread throughout that country?
Does it imply nobody ever travels from Wuhan to any other city in China at all? 
How did they manage to build a hospital within days, specifically to treat Corona Virus cases? Proves beyond doubt, they had all the necessary construction plans, materials, supplies, gadgets, and personnel lined up already. Their ingenious trick made the world wonder about their mastery in superfast Emergency Relief, some cheap trick of a master-magician, I would say! 
How did the Chinese government so efficiently, as well as confidentially control the virus from spreading to Beijing, Shanghai, and the other 29 major cities with over five-million populations each? 
The second and even more critical question that needs an answer, and I have no fear of voicing it, relates to the unforgivable role of the World Health Organization. Their much-delayed action reeks of inexcusable mismanagement. Sure, the Chief took orders from his master and willingly obliged for the support he received in getting elected to that coveted position.
Is there a logical answer to the wilful culpability of WHO experts in gauging the severity of the problem? Also, why the agency failed to forewarn every cost-sharing member state of the impending danger so they could take necessary precautions well in time?
Is there a remote possibility they bowed down to the Chinese regime, not to cause an alarm at the early stage itself? 
First, China let the virus grow unchecked within the boundaries of just one city. Was it a trial run, to assess its potential to create havoc? Did they intentionally leave major, densely populated areas unscathed? I am sure there will be inquiries conducted by various agencies. Still, the results may never see the light of the day due to that regime's strict control over media.
And then they informed the W.H.O. which elected to sit over it, without ringing any alarm bells. 
By the time the general public was made aware of the 'pandemic,' it was already too late. Each one of us can ask our leaders a million questions about why and how COVID-19 grows so fast. Still, the answer lies in the willful experimentation of a rogue 'misleader' that no one dares name by name.
I am confident I have every right to ask the above questions, and so do you. However, you may choose to keep quiet, for fear of reprisals. But, please keep in mind fear brings untold misery. I am as much a citizen of this world as anyone else. My life is also affected by the spread of this virus.
I sincerely hope this" movie-trailer' of a cowardly act never blossoms into a full-fledged movie, to wreak untold havoc on the innocent inhabitants of this beautiful Universe. Let some sane minds give serious thought to my above observation and initiate the formulation of a formidable action plan to 'nip this evil in the bud.' If not, I would gladly challenge anyone with logic to prove me wrong. Anyone with logical answers to my above questions is welcome to respond and prove me wrong.
On a side note, I read a couple of days ago the warning Bill Gates gave about a repeat of such pandemics every twenty years. I would say, if China goes unpunished this time, we shall see a repeat every two to three years, or sooner!
Thank You, With A Prayer for All!