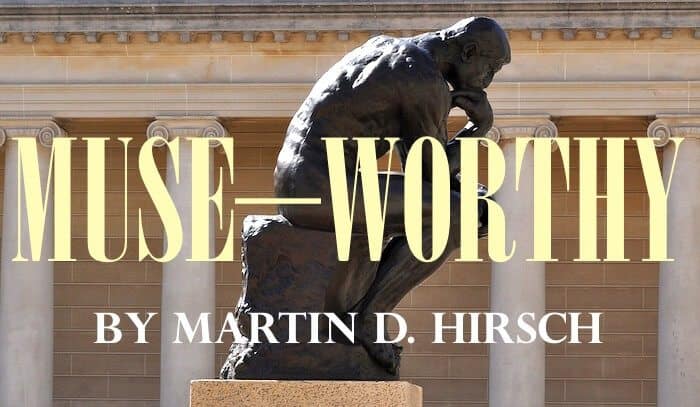 As someone who's worked in both newspaper reporting and as a public affairs officer for a major corporation, I'm deeply concerned about some of the decisions being made lately in communications around critical social issues. From The New York Times pulling an op-ed by Republican Sen. Tom Cotton, to the removal by HBO Max of "Gone With the Wind" from its catalog, albeit temporarily and with introductory context added, freedoms of speech and expression that our democracy has long held sacrosanct are being threatened.
Just as concerning are the choices that advocates of police reform are making in an effort to finally reach the end of the shamefully long list of black people murdered at the hands of law enforcement. As much as anyone else, I long to see the arc of the moral universe bend toward justice, as Martin Luther King put it. But experience tells me it must be bent with great care and finesse, not by reactive, brute force.
Opportunity Knocks
Our society seems ready for, on the verge of, and in some cases even in the process of major course corrections that promise to move us closer to being a "more perfect union."  This is the second most fascinating and exciting period of social and cultural change in my lifetime, with the exception of the late-1960s to mid-'70s. And this moment has the potential to even surpass that period.
The "counterculture" ideal of peace, equality, and love for our fellow humans that my generation cultivated through efforts from the civil rights and anti-war movements and memorialized at Woodstock, unfortunately, fell short. The youth of today have picked up that mantle and may well move it farther than we ever could.
What scares me is that pushing things too far too fast, choosing the wrong words to describe the transformations so many of us seek, and making such mistakes in the run-up to a monumentally important election could derail everything. Instead of seeing our way through the suddenly opening Overton Window, if we're not careful we could fall out of it and land in a heap.
Winds of Change
The Overton Window is a term I first heard on the Showtime series "Billions," where it's been bandied about frequently in the last couple of seasons. The story pits a self-righteous and cravenly vindictive U.S. attorney against a super-alpha hedge fund manager who'll stop at nothing to extend his success and pad his wealth. Neither knows any bounds in his efforts to win. The prosecutor perpetually seeks opportunities to push the boundaries of the law and employ ever more aggressive and legally debatable tactics against his adversary. In his zeal, he continuously analyzes changes in public attitudes that might permit such efforts – changes like, for example, increased public anger toward financial institutions post the 2008 crisis – changes that could open "the Overton Window."
It means the window that frames the range of public policies that can be recommended without appearing too extreme to gain public acceptance. The term was named for its originator, Joseph P. Overton, of the Mackinac Center for Public Policy, a free-market think tank based in Midland, Michigan. The Overton Window can change gradually over time, such as, say, in the case of swear words or sexually suggestive situations on TV shows evolving from utterly taboo in the 1950s and '60s to being commonplace today. Or it can change almost overnight, as in the case of Colin Kaepernick's taking a knee during the playing of the national anthem before NFL games to protest police brutality against black people being considered by many to be unpatriotic and offensive in 2016 and suddenly being widely embraced across society following the murder of George Floyd.
After that horrific event, the window for dramatic police reform, which seemed sealed shut for decades, is now open. The question is how wide, and for how long. Will it lead to something as incremental as banning bump stocks on military rifles following the Las Vegas massacre in 2017, or something more substantial?
Hope Hangs in the Balance
I believe it will depend on the words used to name and explain the initiative, the spokespeople selected to deliver the message, and the level of sophistication applied in assessing and working our way through the finally opened Overton Window at this delicate moment.
After all, New York Gov, Andrew Cuomo has already told Black Lives Matter protesters, "you won. You accomplished your goal. Society says you're right, the police need systemic reform."
Consequently, Cuomo has signed into law the "Say Their Name Reform Agenda Package," which introduces a host of new measures, including the banning of chokeholds, transparency of police disciplinary records, and most sweepingly, a mandated statewide police reform and reinvention collaborative in New York. Other states are following suit and some, like Camden, New Jersey, have already gotten a head start.
By reconstructing its police department from scratch, Camden has dramatically reduced its use-of-force rates and homicides and changed law-enforcement training and culture. The effort that is still progressing, yet not pleasing everybody. But the arc is bending in the right direction.
Poor communication decisions by the reform movement could bend things back the other way – and not just for police reform, but for all the other aspects of racial inequity that need to be rectified and are now being examined more openly than ever.
Avoid Unforced Errors
Back in my corporate communications days, we had a phrase to help guide us through media interviews: "Don't break into jail." It meant don't use or repeat phrases that dig you into a hole or get you into trouble; don't buy into or introduce an inflammatory argument. Police reform advocates would do well do follow that rule. Burning down buildings is a form of expression, too, and not a helpful one. So are inflammatory words and arguments.
As House Majority Whip James Clyburn, an African American representing South Carolina, told Jake Tapper on CNN this weekend, "Nobody is going to defund the police. We can restructure the police forces, reimagine policing. That is what we are going to do."
The same day, however, Mariame Kaba, an organizer against criminalization, published an op-ed in The New York Times headlined "Yes, We Mean Literally Abolish the Police." Maybe Kaba didn't write the headline herself, but she did write this: "We can't reform (police) policy. The only way to diminish police violence is to reduce contact between the public and the police."
Kaba's approach to communicating the necessity of reform is, in my opinion, as problematic as the op-ed by Republican Sen. Tom Cotton of Arkansas that The New York Times published online a couple of weeks earlier and then took down when staffers objected to its content, which advocated military action against Black Lives Matter protesters. But at least Kaba's essay stayed online and in print. Consequently, it drew an immediate and decidedly negative response in the comments section. I wish Sen. Cotton's piece had had an equal opportunity to face that fate. As media critic Jeff Greenberg said, why have an op-ed section if you don't want to publish opinions?
An Op-Ed in the Washington Post by Georgetown Law School professor Christy E. Lopez on the same topic presented similar views about getting police out of the domestic dispute resolution business and other community peace-keeping activities. Lopez's take-away message was "Be not afraid. 'Defunding the police' is not as scary (or even as radical) as it seems."
A Lot At Stake
Words matter. Why stoke fear in the hearts of people whose support you need to achieve your goals? Why hand-deliver the opposition language they can easily manipulate to foment outrage in their base by conjuring images of a country wracked in chaos and anarchy?
We can't afford to break into that jail. We need to think before we speak, write, and advocate for changes our country desperately needs. If we're careful and smart enough, we may not only witness meaningful police reform but achieve nationwide acceptance of a much broader spectrum of social justice initiatives that could finish the job this country started over a half-century ago.