I wasn't sure if this was a poem, an essay, or simply an emotional observation when I sat down and began to write.
I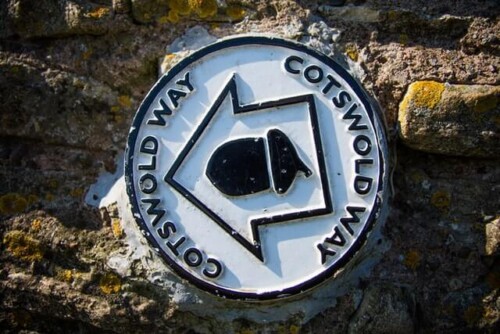 was inspired, when walking, by the most wonderful field of wildflowers here in the gentle, rolling Cotswold Hills in Oxfordshire, England. "The Cotswolds"  as it is known widely in the UK, stretches across 4 English counties.  It is designated as an area of outstanding natural beauty, which describes it perfectly. I have had the privilege of living here now for the past sixteen years. It occurred to me that I might share these thoughts with an audience who embraces the beauty of nature and the written word amongst many other subjects. So here it is, you decide whether it's a reminiscence, a poem, or an essay.  For me it was just a pleasure to write, I hope you like it.
The start of day, a field of wildflowers red white, and blue resplendent
The Cotswold summer landscape bursts into a myriad of colour,
the backdrop, soft and gentle, hills folding one into the other as far as the eye can see.
A blue sky with pure white clouds, sculpture, and colours, a creation from the ultimate artist, nature herself.
The landscape the canvas, the flora the paint, all products of mother nature's inspiration.
A living and constantly evolving masterpiece evoking many different perspectives, emotions, and meanings.
Memories will return and reverberate to all who experience this uplifting creation.
Later the incandescence of the setting sun, bathing this Cotswold landscape, burnishing the sky with its radiance against the onset of the night sky.
The Landscape evolves again, the wildflowers become different shades of red, white and blue, evoking a romantic setting, shadows lengthen creating an ambiance of mystery as night descends.
Tomorrow the sun will rise brighter against a blue sky heralding a new day, just as beautiful as yesterday and so it goes on, the vista changing but promising hope and new beginnings. What a gift.