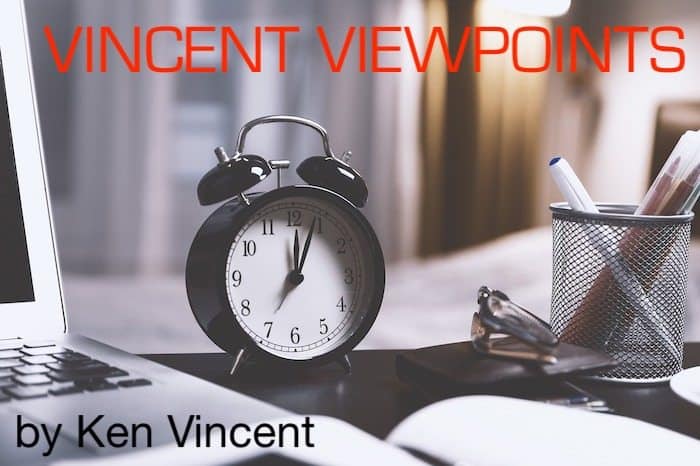 Every situation or condition that we face can be a source of educating us.  The current pandemic is no exception and perhaps one of the best educators of recent times.
So, what should we have learned?  (The keyword here is "should".)  Only time will tell if we did learn anything, and perhaps even more to the point is if we learned things what will we do differently.
On a national level, the lessons to be learned stand out in bold type and have far-reaching impacts.  We have, for various reasons, come to rely on foreign powers for many of our needs.  Some of those powers are not even our friends.  That reliance costs us dearly as a drain on our capital and in times of need actually damages us in that we are not self-reliant for many necessities. We have found that we rely on others for many of our drugs, medical supplies and equipment, foods, clothing, and even auto parts.  (Thankfully we are self-sufficient now as to oil and gas.)
We have also seen that major segments of our elected officials and much of our media do not have the best interests of our country and its citizens at heart.  Their interests are in promoting their own agendas and protecting their power base.  We the people must stop supporting those internal enemies.
On a more personal basis, what are the lessons in this current crisis?  Perhaps the following would be a good start on developing a list of things to focus on as we stay hunkered down.
Have a financial reserve of 3-6 months to fall back on if there is a loss of income.  Of course, this isn't always easy but look for ways that you can reduce your historic spending by a few dollars here and there.  Sock it away and yes it will take time and call for short term sacrifice, but look at the consequences of not doing so.
Lower debt, particularly on credit cards and vehicles.  Many households are suffering unnecessarily due to financing two or more vehicles, sometimes for as much as 7 years.  Longer financing periods allowed people to buy more expensive trucks and SUVs than they could really afford.  Debt greatly increases stress when there is an economic downturn in the household.
Establish reserves of food, paper goods, cleaning supplies, fuel, and drugs.  The best way to do this is to have every member of the household to write down everything they use in the course of a week.  Again running out of the simplest thing like floss or toothpaste gets blown all out of proportion in times of stress.  Build these supplies to a three month level of needs over a period of time as financially prudent.
Get a hobby.  Many have seen that when there is no work to go to, no neighborhood parties, no relatives to visit, and no other outside events time hangs heavy.  Take up baking, gardening, reading, doing crossword puzzles, needlepoint, oil painting, or wood carving.  It is important to have something to focus on besides a job or next Saturday's baseball game.  Try writing poetry, or your life story.  It doesn't have to be good or of a quality to be published.  It just has to be something you enjoy doing.  Who knows, someday one of your great-grandchildren may find your written history in a trunk in the attic and find it truly interesting.
Use this new free time to renew or establish your faith.  Read the bible, or think about the wonders of nature and the universe.  Set aside some time to just ponder life and plan for the future.  Ponder what you really want out of life and why.
Understand that we humans are always under stress when massive change is thrust upon us, particularly when we have little or no control over the change.  Accept that and don't let the stress dominate your outlook.