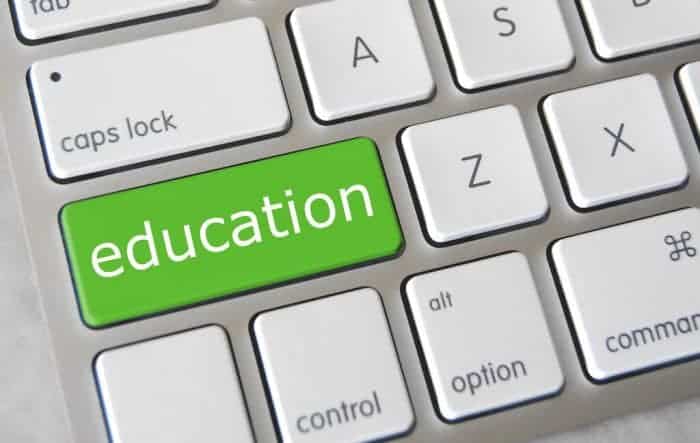 When we think about education, we often think much more about children than we do adults like us, yet in many corporate cultures and entrepreneurial cycles, the phrase of continual education and constant learning rings in our ears.  Whilst we aren't quite as fervent in our approach to continual improvement as such cultures like Japan where they embrace the principle of Kaizen (never-ending improvement).
Yet, with the trend of online learning sweeping through every nation, it's never been easier to learn from home in a way that's convenient to practically anyone.
There's a popular saying that goes something like the "more you earn the more you learn", but learning is not limited to financial advantage – the expansion of self in terms of your own development and the impact this has on your self-esteem and confidence levels is a reason in itself to learn more.
Whether you're looking to learn new business skills, hone a creative skill, find a new way to make money, pursue an academic course you've always been passionate about or undertake a specific career-related course, today you can study even very specific courses such as a master of public safety online.  See, the online learning model is absolutely booming and flooded with opportunities to increase your skills and knowledge.
There's power in progress, and it feels good to be achieving things – it gives us all a psychological boost in the form of an endorphin rush and a chance to celebrate our achievements with loved ones.  There's nothing more affirmative and empowering than taking on a challenging course or business venture and graduating.
Then, there are the financial benefits.  In today's world, most people can benefit from earning an extra source of income or at least to improve their earnings ability and keep up with such a competitive market.  When you think about it, people are ultimately compensated based on the value they create for another.
If you want to earn more, you need to create more value in terms of the end result you are providing and one of the best ways to provide more value is to get more education – but education that is focused on a particular outcome.
You will want to have a laser-like focus in this respect, as education is ultimately an investment – both in time and money; so, if for example, you were to study a course in holistic therapy, do this with an end goal in mind.
In summary, education is a great way to expand your mind, increase your earning potential, be a great role model to your children if you have them, improve your self-esteem, self-worth, and self-confidence.
The power of continual learning is clear, but education does come at a cost and should be viewed as an expense just like any other business expense, meaning you'll want to make sure you invest in a course or programme of education that provides an ample return on your investment in consideration of both the time and money you are putting into it.