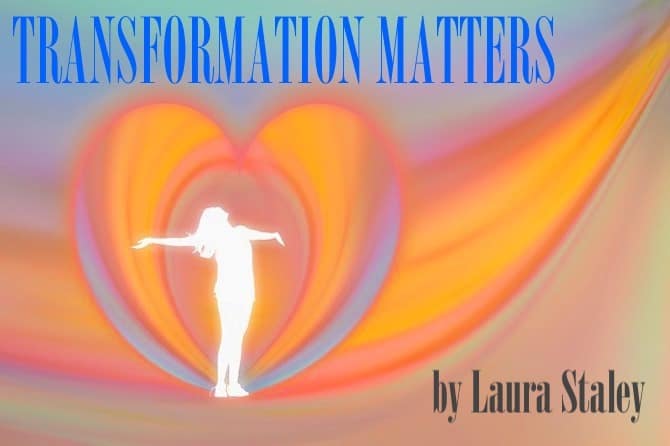 "Emile De Becque: 'I do not believe this is born in you! I do not believe it!' Lt. Cable: 'It is not born into you. It happens after you're born!… You have got to be taught before it's too late, before you are six or seven or eight, to hate all the people your relatives hate. You've got to be carefully taught.'"
—Richard Rodgers and Oscar Hammerstein from the musical, "South Pacific"
In the midst of all my emotions regarding George Floyd's murder, reading about the peaceful protests, the destruction of property, some police officers kneeling and walking with protesters, some police officials using pepper spray and tear gas, the now worldwide protests, I connected to my heart and I remembered.
One night I awoke in the middle of the night to loud adult voices, the consternation in my mom's, my dad's calm, steady voice, and a man's that I did not recognize. I got out of my bed and crept far enough down the staircase to peer around the corner and see a police officer standing with my parents in the foyer. My heart leapt into my throat. I could hardly breathe. After the officer left, I heard my mom exclaim, "How could anyone accuse you of setting fire to Boardman school?!?!"  Flooded by fear and confusion I ran back up the stairs to my bed. Boardman happened to be the elementary school where my older sister and I attended.
The next day when I asked, my dad let my sister and I know that the man who had set the fire had been caught by the police. My dad hugged and assured us that he wasn't in any trouble. My parents believed that my dad's vocal and very public stand for racial equality in our very conservative town triggered the accusation. I began to realize that as short and lean as my dad was in stature compared to other men, his courage could fill an entire building.
I later learned that my dad served on the school board in the days before civil rights became a movement. During his tenure on the school board, he cast a lone vote in support of a hot lunch program for Woodward Elementary School. The other three elementary schools, including Boardman, had hot lunch programs, but Woodward Elementary did not. My dad spoke openly about social justice during this time and throughout his life.
The community where I grew up contained different sections of town. A neighborhood called Wesleyan Woods emerged-a new housing development where middle-class families chose to live. I learned from my parents that there was an unspoken, "no black families allowed" code. This neighborhood was on the far south side of town. The children who lived in the new houses being built in Wesleyan Woods rode school buses that passed the neighborhood where black families and poor white families lived, where Woodward Elementary School stood. The Wesleyan Woods' neighborhood children stepped off those buses and walked into the classrooms of the middle class white elementary school on the north end of town.
Because my parents feared for the safety of my sister and me continuing to attend Boardman Elementary, they chose to enroll us in a Montessori school in a large city 40 miles away. I won't ever forget the really early mornings, the long commute to our new school, how queasy my stomach felt during that car ride. I also remember the many friends I made in 2nd and 3rd grade.
I experienced my first friendships with black children, including a boy who chased me on the playground, caught me, and gave me my first kiss –a soft one on the cheek. His name was Carleton. He liked calling me "polar bear" because I wore this fuzzy white coat that I often pulled up over my head during the winter days of recess. When I got my first pair of eyeglasses in 2nd grade, he understood because he wore glasses, too. When other kids called me "four eyes" he would shout at them, "Quit it!"  I liked him.
My dad made certain we knew that the "N-word" was forbidden in our home. I watched him weep many times while he listened to the recording on a record album of Dr. Martin Luther King Jr.'s "I Have a Dream" speech.
For the longest time, my dad remained the only man I knew who openly wept tears of sadness, gratitude, and inspiration. He did not ever apologize for his tears.
I remember being moved by Dr. King's words and the emotions of my dad. Even today hearing Dr. King Jr.'s recorded voice brings tears to my eyes and connects me with memories of my dad.
I continued to reflect and realized that my parent's house was also only a few streets from the train tracks. On the other side of those train tracks was an area in which many black families resided.
The first time I heard the "N-word" happened during summer swim team when the brother of a boy I liked on the team approached me and declared with contempt, "You live where the niggers live!" Turning bright red and feeling a familiar, yet different shamefear, I shot back, "No I don't! I live next to college students!" which when I thought about this later included the House of Black Culture, a special living unit of the college, which was two houses away from my parent's home. I continued to reflect and realized that my parent's house was also only a few streets from the train tracks. On the other side of those train tracks was an area in which many black families resided. I felt this conflict inside of me begin to grow. On the one hand, I really liked my black friends and yet, I felt this burning shamefear about being someone who lived close to people who other people called the forbidden "N-word" with so much hatred in their voices.
I already knew that white people could be cruel. Important adults in my life demonstrated that on the daily. I knew that my black friends at school were wonderfully funny, supportive, and kind. I also had met college students of all different backgrounds because the university, where my dad taught, celebrated, attracted a diverse student body including many international students.
When I became a middle schooler, my dad told me that my beloved Grandma Hope had written many letters to the editor of their city's paper during the late 50s and early 60s expressing her support for civil rights. My grandfather became fearful for her life when she began receiving death threats from people, who labeled my grandmother an "NL." I realized how brave she was while simultaneously noticing in my body that same shamefear I had felt when the boy had used the "n-word."
Watching "A Raisin in the Sun," reading the book, To Kill a Mockingbird, and then seeing the movie, being drawn to wanting to understand what it felt like to be a black person in America became a hungry passion. The actress, Cicely Tyson, captured my imagination, heart, and highly sensitive self in "The Autobiography of Miss Jane Pittman." I wept audibly as she shuffled to that water fountain in the final scenes of the movie. I read books and watched films like my life depended on this understanding.
With all the traumas I continued to experience at the hands of white adults, some part of me understood oppression, not the systemic, historic, public kind, but the nuanced, privately subtle and blatant ways a human being can be made to feel invisible, unworthy, less than, demeaned, to feel that they have to earn the right to exist, and the seemingly unrelenting, chronic, fearshame deep in the belly that private traumas and public shaming create.
A few days ago I opened my beloved copy that I've had for years of I Dream A World, Portraits of Black Women Who Changed America, by Brian Lanker and read, again, the words, the stories of several of the courageous women featured. I thought about how human beings, who cultivated the inner qualities of compassion and courage, no matter what their skin color, could become exceptional people like Mother Theresa, Mahatma Gandhi, Rosa Parks, Nelson Mandela, the Dalai Lama, and Dr. King Jr. What I've realized from my interactions with many different people over my lifetime remains this: the conscious and purposeful development and demonstration of character qualities of human kindness, compassion, respect, dignity, self-awareness, humility, courage, and mercy transcend race.
As an ally, I write with an open heart willing to continue to learn, to deepen my understanding, and to begin to create a world where freedom can ring, a world where the content of your character matters most of all.
When we allow freedom to ring—when we let it ring from every city and every hamlet, from every state and every city, we will be able to speed up that day when all of God's children, black men, and white men, Jews, and Gentiles, Protestants and Catholics, (atheists and agnostics-my addition), will be able to join hands and sing in the words of the old Negro spiritual, "Free at last, Free at last, Great God a-mighty, We are free at last.

—Dr. Martin Luther King Jr. from his "I Have a Dream" speech