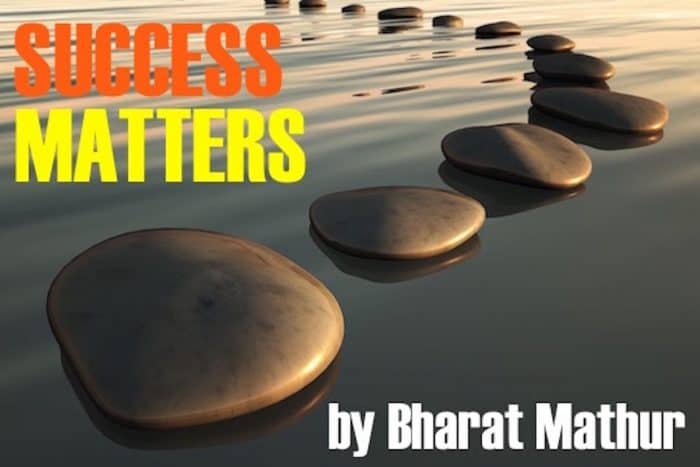 "Confidence Imparts A Wonderful Inspiration to Its Possessor."
~John Milton
 CONFIDENCE: The underlying foundation stone of progress continues to gain significant respect from so many quarters. Hundreds of thousands of books, treatises, studies and research papers are obtainable on this characteristic. Experts from multiple fields of study have attributed their individual growth curve to this essential aspect of their character.
We can recognize the fundamental merit of confidence/courage/conviction for attempting any challenging task in life. Talk to a hundred individuals and you will get over 200 explanations how it helps us rise in dignity. The important question raising its head refers to creating this specific characteristic. How could somebody attain this ability? I am not conscious of any marketplace where you may buy it.
Can we grow courageous by attending personality development workshops? Without a dispute, but soon the euphoria goes confidence level also runs down. What prevents the 'guru' from producing enough conviction in his/her disciple/s to have the abiding courage to take on challenges? I am sure most of these 'sages' would need a large amount of reflection to hit upon the most useful solution.
I have seen outstanding coaches insist on the obligation for sustained motivational exercises. Many times, they compare this method to taking a shower every day. In a selfsame way, we should seek inspirational guidance to sustain motivation. It makes common sense, no question. However, we need to look at the contributory factors producing this need.
Bath is essential to disinfect our body that remains exposed to several toxins and diverse materials. Our own body's secretion of perspiration needs cleaning for the pores of the skin to breathe. Where do you see the relationship between this situation and individual trait of motivation, inspiration, and confidence?
How do you expose these attributes to any adverse influences if you apply them in a productive fashion?

Is it not a matter of fact that an oft-used knife remains sharp; disuse causes bluntness?

Only cutting-edge expertise in perpetual motion shall stay active. So, where do you draw the line?

Where do you find the justification?

Why must we continue to spend our hard-earned money on taking inspirational coaching sessions?
The answer lies with our individual characters!
An experienced professional, determined to adding substance, will mostly address one common problem at an event. He/she will never than saddle us with an unbearable and often unnecessary information overload. Such individuals realize the fact that motivation, inspiration, and confidence may appear as substitutes but they convey specific overtones.
Confidence building is an exercise in perpetuity. The better we enjoy the ordinary assignments, greater its contribution in solving bigger challenges. It is more analogous to amassing success in tiers, one on top of the other. This is where connecting the dots of your past successes provides the energy source for thinking big. It helps us pick up the strength to pursue opportunities beyond the traditional workspace and compete for advancement. You cannot carry out one without the other. You cannot pretend to have a positive personality if the signals fail to show maturity.
On the opposite part, motivation and/or inspiration can work either alone or in combination. Motivation springs from observing someone else in a formidable fashion. An individual or external source leads us to the awareness we too can achieve similar results or better. This energy or support helps identify specific characteristics in our temperament. It infuses the realization for the superior outcome and eventual recognition.
Confidence, the intuitive character-attribute includes the potential to both motivate and inspire individuals beyond any other imaginable force. The absence of that, sometimes, may give a temporary victory but that does not endure. This is the reason a glory seeker, self-centered 'motivational guru' or 'inspirational coach' fails to produce the benefits you had been looking for!
We must use confidence as the basis of strength. This trait has the power to sustain our journey to outstanding returns. Be willing to turn training into action. Let the collected knowledge translate into execution. Such an undertaking gives the 'coach, the guide, the motivator' pride in his/her success to help you improve.
Once you have attained the above victory, you will be on your way to gain greater profits out of each motivational and/or inspirational workshop you ever go to, guaranteed!
Try It, You Might Like It!