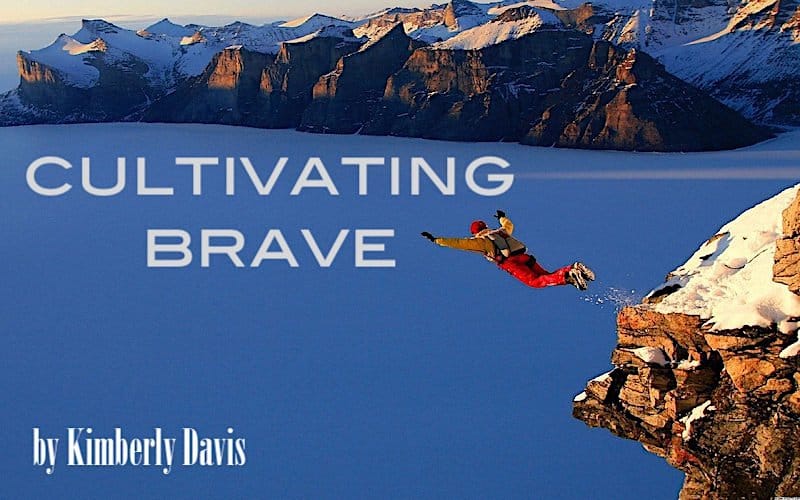 I can't believe it's been almost a decade…
Ten years ago I made my way to NYC to live the dream every singer dreams, to sing in Carnegie Hall! Me and 249 other grateful singers from across the country came together for the 10th Anniversary of Sing for the Cure, one of the most powerful works of art I've ever experienced. As I type this, I can't help but think how relevant its call for hope is today.
The work was extraordinary. The music more moving than words can express. But as a leadership educator, I couldn't help but be fixated on the magnetism of our conductor, Dr. Timothy Seelig.
I was one of the lucky ones. I was a member of Dr. Seelig's (Tim's) choir in Dallas, so I already knew he was amazing. But to watch how quickly he established trust and united a group of singers who had never sung together before was remarkable. It was a masterclass in leadership.
What was it that made him so effective? Of course, at the time, I couldn't help but capture my thoughts on paper. It's been a great joy this morning to revisit what I observed a decade ago.
From Row 5, seat 7, here's what observed:
He brought gratitude
When Tim started rehearsal, he immediately told us how grateful he was to be there, and how grateful he was to have us there. It was clear that he meant it. While most of us showed up with gratitude in tow, he kept us mindful about the fact that most people don't get to do what we were doing.
How many of you bring gratitude in your interactions with the people you work with every day and the people who make your life work? What would be possible without them? Not much. How can you model gratitude for those around you?
He connected us to purpose
At the beginning and at the end of each rehearsal, Tim spent time uniting us mentally. He made it top of mind that we were there to make a difference in the fight against breast cancer; to bring hope and healing to the thousands of breast cancer patients, survivors, and their families and friends. He reminded us what an important job that was, and how each one of us played a vital role in the music we were making collectively.
Do you spend time uniting your people around purpose? Why do they make a difference? To whom do they make a difference? Why is their role vital to the collective results? As human beings, we all hunger to know that we matter. Sometimes it's difficult to see. Why does your staff, why do your customers, your colleagues matter? Why do they matter to your business? To your community? How can you unite them around a common purpose?
He believed in us
Singing with Tim is always a bit of an ego-fest. He makes us feel awesome about ourselves. He lets us know the brilliance he sees us and we live into his expectations. We want to give him our very best. We will work our tails off to do it and love every minute of it.
If you don't believe in the people, they know. No one wants to give their best or follow someone who doesn't believe in them. Sometimes you have to go first. Every human being has something of value to offer. How can you look for that? Not everyone has the ability to see their own value. Sometimes you have to bridge their confidence until they catch up. But they will. When they do, they'll want to give their very best. They'll want to work their tails off. To give you all their business. To follow you. And they will love every minute of it, because you make them feel awesome about themselves. Don't we all want that?
He set high expectations and held us accountable
Gratitude, purpose, and belief did not let us off the hook. They laid the groundwork for some serious results. Dr. Seelig would not let us get away with anything. He pushed us. He would not allow us to be anything less than what we were capable of being. He continually showed us the difference between great and average – demanding great. He refused to settle for less. And because he saw greatness in us, we did too. Those who weren't pushing themselves to the limits at the beginning quickly started self-regulating. Working harder. His high expectations were contagious. We soon started expecting them of ourselves.
What leader wouldn't want the people who follow to exceed their high expectations? To push themselves toward amazing results? Again and again, I hear countless stories of leaders who tell me that their staff "doesn't care", their customers aren't loyal, and their colleagues don't give their best. High expectations can only be met if the right groundwork has been set. You can push and demand and expect great things if you see the greatness in people first.
He recognized and celebrated every "win"
No moment of greatness was too small to celebrate for Tim. When we did something wonderful, he reminded me of my kiddo, "Do it again! Do it again!" His eyes would light up and his excitement filled the air. "You're amazing! Can you hear the difference?! Do it again!" And we did. Again, and again. The results were better every time. His pride in us, and the pride we were generating in ourselves, created a standard of excellence we all wanted to live up to.
I remember several months prior to doing Sing for the Cure, I was talking with a young Director in Chicago who was arguing against giving recognition. "They get a paycheck, so they should just do their job." And that's what he was getting back, "just their job" no more. If recognition isn't your bag, you're not alone. But I would challenge you to consider the cost. Do you want to create a standard of excellence that people want to live up to, or simply have folks do "just their job"? Where are the best results?
He put his full self into his work
I've never seen someone who gives more of themselves, than Dr. Tim Seelig. He was "on" all the time. He sent us on breaks but he never took one. He was 100% present with every person he spoke to, with every note we sang. He gave of himself completely. It only made us want to do the same. He was putting himself all in, and having a ball in the process.
Imagine! Having a ball in the process of being all in! What kind of impact might that have on your staff? You, having fun at work? Who wouldn't want to do business with someone who is genuinely all in?
I often meet leaders who work very, very hard. Some of them (not you, of course) resent everyone around them for not working as hard as they do. What you put out comes back to you. If you resent others, they'll resent you back. If you're having a ball, it's contagious.
He brought love
If I were to sum up what makes Tim so effective in one word, it would be: Love. Oh. I know, we're not supposed to talk about that at work. Makes folks uncomfortable. Well too bad! Tim's love of music, his love of making a difference, his love of the people he works with—his love is what is communicated in everything he does. He's not perfect. He gets grumpy at times (he would have a different choice of words). Disappointed at times. But I watch him time and time again get himself back on track—reminding us that no matter what, we were loved.
General Eric Shinseki, who was the Army Chief of Staff from 1999 – 2003, and was the Veterans Affairs Secretary back when I made these observations, said:
You must love those you lead before you can be an effective leader. You can certainly command without that sense of commitment, but you cannot lead without it. And without leadership, command is a hollow experience, a vacuum often filled with mistrust and arrogance.
I'm pretty sure that the General is a tough guy. A strong leader. Results-driven. So don't take it from me. Consider what you might have to gain.
Singing at Carnegie Hall was truly a dream come true. But in music, like in life, it's all on how it is conducted that makes the difference.
Groundless Ground from Sing for the Cure:
©A Thoughtful Company, LLC, 2020