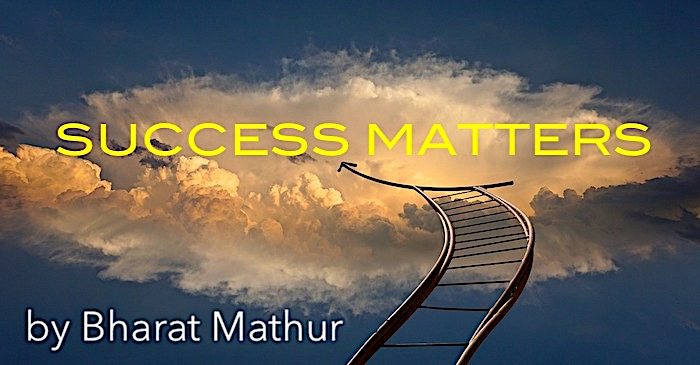 Communication. It's the first thing we really learn in life. Funny thing is, once we grow up, learn our words and really start talking, the harder it becomes to know what to say. Or how to ask for what we really need.
–Meredith Grey
Exciting, how a fictional character, like the one above-quoted, can deliver such a powerful message to shake us from within. It is 100% true how we face challenges at times, especially when it comes to discussing some crucial matters with total strangers. Not only that, the problem comes into play when talking about things with the closest ones as well. Not only do we need to be sensitive to others' feelings and perceptions, but we must also make sure our message is conveyed loud and clear.
EDITOR'S NOTE: SEE PART 1 IN THIS SERIES BELOW:
There is already a wide range of books, research analysis as well as thesis written by experts on the art of communication. Then why do we need another article from a run-of-the-mill simpleton like myself, harping on the significance of this skill? Well, the answer lies within. It requires a bit of introspection, some soul-searching, and a refresher on your memory to realize how, in your experience, inefficient communications have negatively impacted relationships, negotiations, business empires, as well as governments.
Please allow me to share a quote from Michael Faraday, the 18-Century British scientist that invented electromagnetic induction, the principle behind electric transformers and generators, in the year 1831. It goes like this: "The five essential entrepreneurial skills for success are concentration, discrimination, organization, innovation, and communication."  Is it any wonder, the statement continues to reign supreme to this day?
"Good communication does not mean that you have to speak in perfectly formed sentences and paragraphs. It isn't about slickness. Simple and clear go a long way." -John Kotter, Leadership Professor at the Harvard Business School. The statement, backed by the expertise and experiences of this Professor Emeritus, prompts us to see the value in effectively, and efficiently conveying our message, rather than wrapping it up in nice and clean packaging, that may hide the intrinsic value of our word itself. The advice, when taken in earnest, can help us immeasurably towards gaining communication skills that matter.
I am reminded of another piece of advice that was instilled in me by my Dad, a long time ago: "Communication is depositing a part of yourself in another person." Depending on the topic of communication, chances are more than fair that we feel the need to communicate what we hold dear, or what matters the most to us, at a given moment. What else could be the purpose, if not convincing the other person of our own idea/s, thought/s, solution/s, and/or system/s to address a specific situation. Without going too far, perhaps we could even consider my social interaction where communication could just be a matter of non-essential discussion. Even there, we make every possible effort to draw attention. Naturally, getting others to accept us as better informed is one of the most comfortable means of getting our message across, and thereby succeed in our communication efforts with ease.
Leaders command a significant set of skills to assist their followers through thick and thin. It is also apparent any group of individuals consists of many different personalities, with varying degrees of perception, absorption, and follow-up action.
The current Dean of Harvard Business School, Nitin Nohria says: "Communication is the real work of leadership." Come to think of it, how can an unconvincing individual rise to the level of leadership when he or she lacks the fundamental principle of clear communication. Leaders command a significant set of skills to assist their followers through thick and thin. It is also apparent any group of individuals consists of many different personalities, with varying degrees of perception, absorption, and follow-up action. That makes the leaders' job all the more challenging. Naturally, they use communication skills as the prime means of getting their message through, against all the odds of racial, cultural, social, economic and/or geographic barriers. What the followers receive as value is what makes them pay heed to, and act on the advice of their leader.
Paul P. Danos, a former Dean of the Tuck School of Business at Dartmouth College, and current Laurence F. Whittemore Professor of Business Administration have revealed a direct link between communication and leadership in such clear words: "Leadership is an unbelievably hard communications job."
The renowned, British-born American journalist and a prolific author, Sydney J. Harris gave us a precise picture of 'communication' in the following words: "The two words 'information' and 'communication' are often used interchangeably, but they signify quite different things. Information is giving out; communication is getting through." If only we could take the trouble to watch people talk to each other attentively, we shall be able to relate to the above words in a precise fashion. Majority of us speak to others with the specific purpose of informing them rather than ensuring that whatever is discussed has also been understood by the listener. More often than not, we tend to listen to others with a focus on giving a prompt reply, response or rebuttal. The primary purpose of communication is thus lost because we fail to pay attention to the message. Hence, there is a complete absence of dialogue.
When discussing leadership, it is essential we pay attention to these wise words from Joseph Badaracco, professor of Business Ethics at Harvard Business School: "Communication can't always follow the top-down model. With the fluidity of information in business today, leaders need to be masterful listeners; they need to be able to receive as well as send." He makes it abundantly clear that listening to others is as much necessary for leadership aspirants, if not more, as talking or relaying orders. It helps boost feelings of empathy, and that in turn, helps respond to specific needs, wants, and/or situations in the desired manner.
What good is a leader without followers? How can someone expect to stay in a position of leadership without paying attention to the followers? What kind of progress can you expect from a supposed 'team' of individuals where the rule is 'every man for himself?' I guess you already have the answers to all the above questions. Not only that, but I am also sure your answers are in absolute conformity with the arguments I have tried to present in this post.
I hope you enjoyed my previous post covering 'Innovation.' Going further, we shall be discussing the remaining three leadership essentials: Concentration, Discrimination, and Organization.
Thank You!