Coffee helps diversify your career
I was working for Boeing in Brisbane when my Coffee Odyssey began. The Boeing building was located right in the heart of Brisbane near the Eagle Street Pier and the Eagle Street Pier is the most spectacular spot for coffee or lunch. It's right on the river with great views of the Story Bridge. There's a ferry terminal there as well and it was such a nice place to pull into on your way to work each morning.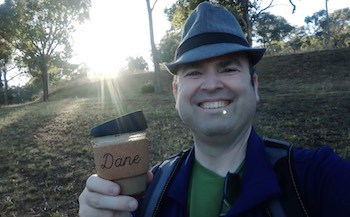 Before my Coffee Odyssey began, I was never a social person. I just got on with my job. A great example is my University days, I just sat down in the corner studying and didn't make any friends at all. But while I was working at Boeing I started having coffee breaks with work colleagues and they helped so much, in so many different ways. During those coffee breaks I got to know my work colleagues so much better, we talked about what we were working on, but also what we'd got up to on the weekends, things that we enjoyed, tough times we were going through. These conversations helped us collaborate back in the workforce, both because we explored how we could collaborate during the coffee breaks and also got to know each other so much better.
We'd also talk about our career aspirations, which helped us to better understand our own aspirations and also better understand each other's aspirations. Then when opportunities arose, we'd hear about them and also promote each other for them.
Patrick Wright even joined Boeing not long after I had joined, doing a very similar job in the same office. It was so nice working alongside my mate again, and we had plenty of coffee breaks together I can assure you.
There are also many health benefits of drinking coffee, it increases energy, focus, alertness, memory, and activity. Studies have also found that drinking coffee reduces neck, shoulder, forearm, and wrist pain associated with working in computer-based office work.
Coffee is Helping me Conquer Cancer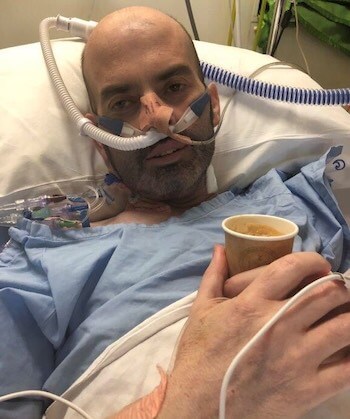 During my cancer journey, I lost my sense of taste, which resulted in instant coffee tasting exactly the same as the best brew in town, but drinking coffee still bought me so much joy. I enjoyed it, not because of how it tasted, but because of how it made me feel. It helped increase my energy, focus, alertness, memory, and activity. My acquired brain injury impaired all of these things, so to give them a caffeine jolt, gave me a jolt of happiness and it was so easy to find. Grind the beans, pour the shot, froth the milk, happiness in a cup. I used to endlessly search for the best cup of coffee in town and I wasn't happy until I found it, now every cup makes me happy.
I was finding coffee with friends, nutritious for my soul. It was because people would bring me coffee whilst I was in hospital and it was so nice that they provided me with not only coffee but also a company I greatly enjoyed our chats over coffee, it was nutritious.
When I got back home, our coffee machine was on the way out. Should we buy another fancy one? Nah, when the time comes let's get a pod machine.
Back at home even though it wasn't my friends delivering coffee anymore, I still greatly enjoyed a cup, in fact, I'm drinking more coffee now, than I did before. I'd sit back and read my autobiography, basking in my wonderful memories whilst enjoying a nutritious cup. These memories were so rewarding because my acquired brain injury caused severe short and long-term memory loss.
Then I'm down in Tasmania and my mother took me on little coffee adventures. We'd grab a takeaway and find a lovely piece of nature to commune with and refresh my memories. We went to the Mersey Breakwater to recall my yachting days, over to the beautiful Don Heads, along the Don Reserve, over to Bells Parade, and down Shale Road. All with equally good memories. Then just sit down, talk shit, and soak in nature. Getting out in nature is so relaxing, you just soak in the calming vibes and it heals you. Ah, nutritious. Even better my nieces and nephews also took me on little coffee adventures. They were entering adulthood and had hit the, what am I going to do with the rest of my life? Question. We've all been there, and after my cancer journey, I was right back there myself, so it was really nice to talk through life with them because it helped me as well.
It inspired me to do little coffee adventures in Canberra. I had a community driver twice a week to take me around doing the things I needed to do, which usually consisted of grocery shopping. But it was so nice to grab a takeaway and go to the top of Mt Ainslie to stare across my history in Canberra. You could see the Boeing building where I first worked in Canberra; the first place I lived in Canberra; where I lived with Amanda in Kingston; Brindabella Business Park where I met Amanda. It was all laid out before me and I greatly enjoyed basking in those memories whilst talking shit with my driver. Ah, nutritious.
I used to endlessly search for the best cup of coffee in town, now I search for the best company, the best memories, and the best relaxation. Coffee is so much more than a drink, I've used it to expand my career, my friendship circle, and my thinking. It brings me so much joy. It heals me. It is the elixir of life.