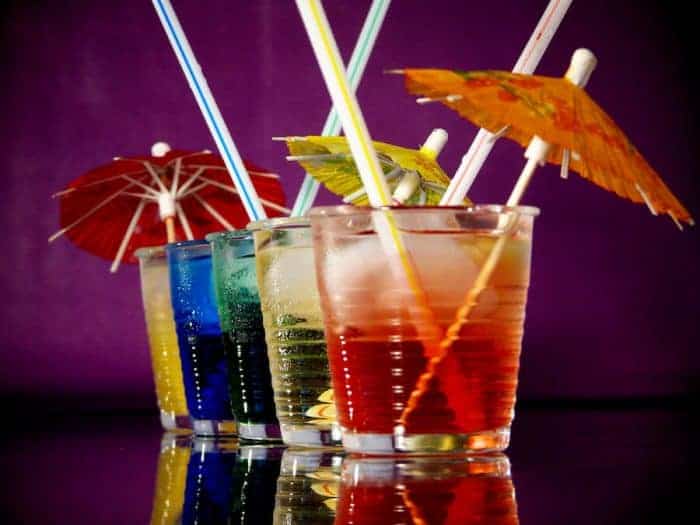 We are finally past mid-winter, and while the northeast has had mild weather, for the most part, we still can't wait for spring to arrive.  Frankly, I am looking forward to all of what spring promises including the social whirl and other activities that follow the good weather.  What that means to me is indoor/outdoor entertaining on decks, on terraces, in backyards, on boats, etc.  An integral component is often alcoholic beverages for the adults.
Obviously, this column is not a piece from the Food Network, HGTV or the Travel Channel, but rather, the focus is on how the digital era has changed (and maybe even improved) one aspect of entertaining: bartending.  There are many products out there at prices ranging from $24.98 to over $5000.  Naturally, their capabilities and ensuing results vary tremendously.
The 2014 article on Digital Trends is a good place to start our digital era cocktail journey with a DT quote, "But as far as we can tell, the B4RM4N (cocktail maker) is the first device of its kind that incorporates all the weighing and sensing tech directly into a mixing vessel.  It's also got built-in accelerometers that can tell you when to stop shaking — a feature you definitely won't find in a standalone mixing scale."  This sounds exciting.
BarBotics is an example of what material can be found online and in the market showing the cutting edge of digitally guided bartending.  Barbotics is a membership entity where you can pre-order and receive discounts for products.  It covers both residential and commercial spheres integrating the smartphone with the bartending process.
I could go on and on with similar postings, but you get the gist.  Simply stated, gizmos are paired with smartphones to serve as your perfect mixologist. The pursuit of the perfect drink through technology has taken some interesting paths.  The marketing emphasis is on the desire to wow your guests!
Make Perfectly is a prime illustration of a detailed site which made me want to try everything it mentioned step by step.  The Perfect Drink sells for $99.99.
The automatic bartending trends are becoming big business.  Keurig and Anheuser-Busch have made a leap forward by joining forces to develop an in-home beer maker above all beverage makers which they are calling Engadget.